When B&G Foods (NYSE:BGS) reported full year earnings late last month it missed analyst estimates as well as the revised guidance it had re-issued less than four months earlier. The headline on the third quarter press release from October 17th stressed the reliability of its guidance:
B&G Foods Reports Third Quarter 2013 Financial Results

- Reaffirms Fiscal 2013 Guidance -
That release later stated "Adjusted EBITDA guidance remains at $187.0 million to $191.0 million for the full year." The fourth quarter came in at a record adjusted EBITDA for the second consecutive quarter ($50 million), but that only lifted the annual total to $184 million, more than 1.6% below the bottom end of the range and nearly 3.7% short of the top end of guidance. The shares were quickly sent down by $2.28, or 7.4%, from $30.69 to $28.41.
While the shares have since recovered some of those losses, the stock remains under $30 and well below its 52-week high of $37.66 reached just before it released Q3 earnings. At that time, I had once again noted that the string of snack foods acquisitions was masking the company's revenue declines of its core business. I also wrote just how weak the base business Q3 numbers were, as it was the second consecutive quarter showing weakness. CFO Bob Cantwell had reported Q2 numbers as follow:
Net sales for our base business decreased $1.8 million or 1.2%, of which $0.6 million was attributable to a net price decrease and $1.2 million was attributable to a unit volume decrease.
and Cantwell subsequently reported further deterioration in Q3:
Net sales for our base business decreased $6.1 million or 3.9%, of which $3.5 million was attributable to a net price decrease and $2.6 million was attributable to a unit volume decrease. Net sales decreased by $1.7 million for Ortega, $1.6 million for Mrs. Dash, $1.3 million for B&M and $1 million for Las Palmas. All other brands decreased $0.5 million in the aggregate.
When Q4 numbers were announced, the base business had recovered somewhat, but the snack foods were delivering less than expected. Again, Cantwell discussed the base business separately:
Net sales for our base business increased $1.5 million or 0.9%, of which $4.3 million was attributable to unit volume increase, offset by net price decrease of $2.8 million. Net sales increased by $2.8 million for Ortega, $1.7 million for Maple Grove Farms of Vermont, offset by a decrease in net sales of $1.2 million for Emeril's and $1.1 million for Underwood. All other brands decreased $0.7 million in the aggregate.
The full year results showed that the net sales for the base business decreased $3.8 million, or 0.6%, attributable to a net price decrease of $6.7 million partially offset by a unit volume increase of $2.9 million. When discussing the full year results, CEO David Wenner added:
The net effect on fourth quarter volume was increased base business net sales. That contrasts to the full year results, we saw a net decline of 0.6% in our base business net sales with a 0.5% volume increase, offset by a 1.1% price decline.
The Evolving Business Model
While investors may be unfamiliar with B&G as a company, many of their brands are well known and among the leaders in their category. Up until the past few years, it only sold shelf-stable food items like Ac'cent, Cream of Wheat cereals, Mrs. Dash seasonings, Ortega Mexican-style foods, Polaner jams, Vermont Maid syrup and Underwood. In late 2011 it acquired two branded household products as part of a larger $325 million acquisition from Unilever, an acquisition that also increased B&G's presence in Canada. The two household products were Static Guard and Kleen Guard, its first entries into the household products sector.
That acquisition had followed a familiar pattern. Find a target that used co-packers and required a relatively low capital investment. Borrow and lever up the balance sheet, use the free cash flow, or FCF, to quickly reduce leverage and simultaneously reward shareholders by increasing the dividend. Once leverage was brought back down, look for the next acquisition.
Then, beginning in the 4th quarter of 2012, B&G started a much more significant transformation as it began a push into the snack foods sector. It initially acquired New York Style and Old London brands from Chipita America. The acquisition was expected to generate $45-50 million in revenue and $8-$9 million in EBITDA for 2013. It also had some different characteristics from prior acquisitions:
It included a manufacturing facility, rather than utilizing co-packers
It picked up 250 employees, including a dedicated sales force
Rather than using debt to finance the acquisition, the company raised more than $120 million with a secondary offering, a portion of which was used to pay for the $62.5 million purchase
Still, the company was holding to its basic strategy. Acquire companies that would be immediately accretive to cash flow and return capital to shareholders by increasing the dividend. The acquisition from Chipita was followed in May of 2013 by another snack food acquisition, the TrueNorth brand from privately held DeMet's Candy Company. Unlike prior acquisitions where the purchase price, EBITDA, free cash flow and changes in leverage were disclosed, this one was shrouded in secrecy.
David L. Wenner, President and Chief Executive Officer of B&G Foods, stated, "We are delighted to welcome TrueNorth to the B&G Foods family. TrueNorth, which offers a 100% natural snacking experience, is the first addition to our snacks portfolio since we entered the category last October by acquiring the New York Style, Old London, JJ Flats and Devonsheer brands."
That was the extent of the information provided. Certainly not enough information for an investor to evaluate. And Wenner wasn't done with his shopping spree. The next purchase was significantly larger, much more costly and broke some other "rules" that Wenner and B&G had previously followed. The following information was disclosed about the acquisition of Pirate Brands:
Annual net sales were expected to be $80-$90 million
Annual Adjusted EBITDA was expected to be $18-$20 million (after integration and achievement of full synergies were realized)
Growth had been "double digits the last few years"
Product suite used co-packers (similar to much of B&G's current business model)
Acquisition also included personnel and leased headquarters
Pirate's Booty brand represents 90% of sales
Mass merchants were less than 10% of sales representing a significant opportunity
B&G had typically bought orphan brands - brands that tended to be leaders in their category, but where the prior owners were simply in a maintenance mode as the sales gradually declined or remained flat. B&G, with a simplified go-to-market strategy, was often able to revitalize the brands and increase sales. Pirates, rather than in a declining mode, was a brand that had been growing at "double digit" rates and commanded a premium price.
The fourth acquisition in a one year period was Rickland Orchards LLC in October of 2013 from Natural Instincts LLC.
The purchase price paid for Rickland Orchards was approximately $57.5 million, subject to post-closing adjustments, of which approximately $37.4 million was paid in cash and approximately $20.1 million was paid in shares of common stock of B&G Foods. Natural Instincts will also be entitled to earn-out payments if certain performance goals are achieved. B&G Foods paid the cash portion of the purchase price for the acquisition, which closed [October 7, 2013], from borrowings under B&G Foods' revolving credit facility.
Wenner noted that the purchase included two marketing executives, and added:
...Rickland Orchards® brand, which was launched in March 2012, has already achieved annualized net sales exceeding $50.0 million, with a strong presence across the club, retail, mass and convenience channels. Combining the talents of [the two executives] with B&G Foods' existing strong management team and sales force will benefit both Rickland Orchards and B&G Foods' base business.
Unfortunately, statements about EBITDA and FCF were missing, and shareholders were once again diluted. Also, there was minimal history with the brand as it hadn't even been on the market for a year and a half. That didn't stop the company from re-affirming guidance. Equally important, there was no increase in guidance, indicating that either
The acquisition was not going to be immediately accretive, or
The base business was continuing to erode at the level of the incremental Rickland EBITDA contribution.
The Current State of Snack Foods
The four snack food acquisitions generated $45 million in revenues for Q4 ($36 million of which were incremental) and $105 million for the year. Or, as Wenner stated, "towards the lower end of our annualized projections." Wenner has bet heavily on the entry into the snack foods business, taking advantage of low interest rates to make more aggressive purchases. The category has now reached a projected 30% of annual net sales. Thus far it has also shown mixed results.
The acquisitions from Chipita passed the one year anniversary in Q4. B&G has modernized the packaging, added flavors, brought out an organic version and introduced display racks at retailers.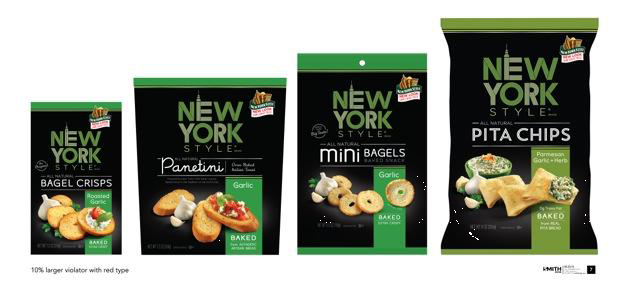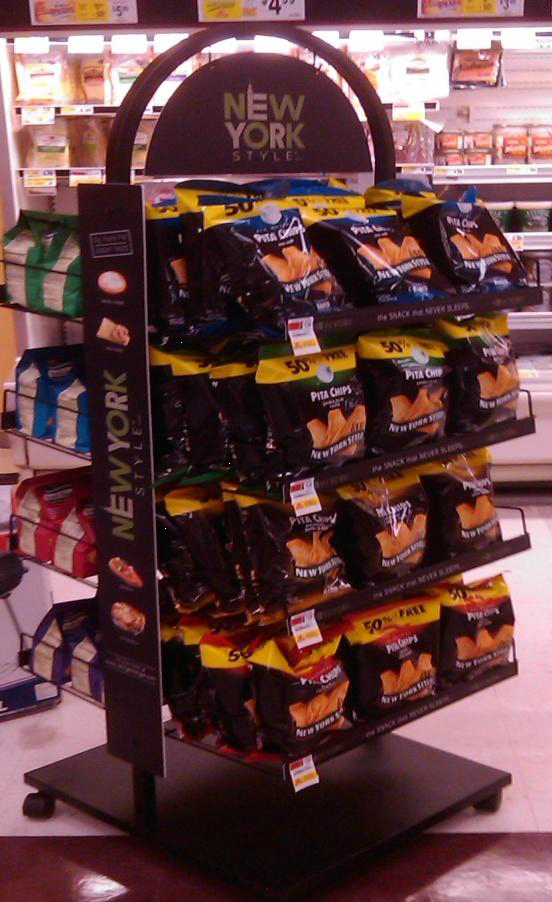 That investment had begun to pay off, with sales in the fourth quarter showing a 12% gain over the two months that B&G owned the brand in 2012, and $12.6 million in revenue for the quarter. Also, the brand generated just over $46 million for the year (towards the low end of revenue expectations), but in Q4 the $12.6 million annualizes to just over $50 million, the top end of the anticipated annual revenue. There is likely to be more growth ahead, as the company has not yet finished rolling out the new display racks or redone the packaging on the Old London brands. Here's what Wenner had to say:
Our display efforts paid very good dividends where we were able to put new displays in place, but those placements were still relatively limited. Where the combination of packaging and display was executed, however, we saw a significant increase in consumption trends, making us believe we have a winning combination.

And while some erosion continues in certain accounts, new or regained distribution has just started to take effect, as has the introduction of the new Sweet Swirls products. New York Style also gained distribution in some regions of Costco with an organic pita chip as the year began.

Meanwhile, the relaunch of the Old London brand is scheduled for the early second quarter of 2014 and will include the introduction, for the first time in recent memory, of Melba Toast with contemporary new flavors, such as Ancient Grains.
While the acquisition from Chipita appears to be progressing well, we still know very little about TrueNorth. Wenner stated that TrueNorth generated $4.5 million in revenue in Q4, and that it was at the upper end of expectations. Of course, as noted above, the company never told us what those expectations were. I would point out though, the brand generated $3.2 million in Q2 when the company owned the brand for less than two months (at the time Wenner stated that the numbers were inflated due to channel stuffing), and $5.4 million in Q3. It raises the question about whether there was weakness in Q4, or was Q3 a spike due to more channel stuffing from expanded distribution?
The Pirate brands acquisition was completed in early July, and generated $16.5 million in Q3. In Q4, sales had declined to $16 million, and it may have been the most disappointing performance for the company. Wenner stated:
At $16 million in net sales, Pirate Brands matched the net sales of prior ownership for the fourth quarter. Frankly, we have set our sights higher than that and plan to grow the business through better execution in a variety of accounts and through innovation. The first half of 2014 will see us expand Pirate Brands into new snacking products beyond the existing Puffs snacks. We also hope to expand sales further in warehouse clubs, and are working hard to achieve that as well.
The company paid a premium to acquire a Pirate brand that had been growing at double digit rates. When it shows a sequential quarterly decline and merely matches the revenue of the year earlier quarter, it should raise concerns for investors that should have been expecting a continuation of double digit growth and bears watching.
The fourth acquisition, Rickland Orchards was closed in early October and generated $12.9 million in revenue, ahead of the $50 million annual rate cited in the press release.
So, how are the snack foods doing in total? And more importantly, did B&G pay too much to enter this business? Apparently Wenner was looking to get to a critical mass in the snack food sector, and it appears that the company may have paid too much to acquire the Pirate brand. When asked about the flat sales, Wenner noted:
Well, I think, the general comment on Pirate's was it was being positioned for sale. So there was a lot of very aggressive programs being done, some of which we have chosen not to repeat. So we're running the business perhaps a little more -- I hate -- the right word isn't rationally, but certainly with more judgment towards an ongoing business rather than positioning a business for sale.
It is possible that B&G will be able to put Pirates back on a growth curve with the introduction of new flavors and expanded offerings beyond puffed snacks, but to date it is clearly underperforming expectations of $80-$90 million of revenue.
The Dividend
The B&G story revolves around making accretive acquisitions and using the incremental FCF to raise the dividend. The company paid its first dividend of $0.19 in late 2004, and increased it the following quarter to $0.21, where it remained until it was cut to $0.17 at the start of 2009 following some mis-steps with its acquisition of Cream of Wheat and the finacial crisis. The dividend remained at $0.17 through January of 2011, has since been increased six times and is now at $0.34, or an annual amount of $1.36. With shares recently trading at $29.30, the yield is currently more than 4.6% and compares very favorably to other food companies that have competitive products:
B&G's Polaner jellies compete with J. M. Smucker (NYSE:SJM) whose dividend is 2.3%,
Its cereal, Ortega salsa and snack foods compete with PepsiCo (NYSE:PEP) at 2.8%.
Clearly there is more risk at B&G than its larger competitors and its dividend history is does not match their length or consistency. The current yield is quite attractive, and investors seeking income will need to decide if the added risk is worth the added yield.
Disclosure
I have invested in B&G mostly for the dividend income. In early Q4 I had sold off a portion of my B&G holdings as the string of snack food acquisitions drove the share price to the mid-$30 range, simultaneously reducing the yield. With the recent price weakness and higher yield, I have re-established that position.
In an effort to enhance the yield and reduce risk, I simultaneously bought shares and sold covered calls against the position.
Summary
Wenner recognized that the entry into snack foods carried risks. He also had concerns about the risk of maintaining the status quo with a portfolio of shelf stable food products.
I think, although our model has worked very, very well so far in terms of free cash flow and providing investors with a great yield on our dividend, I'm concerned that model will not be as attractive going down the road if rates were to increase and yield expectations were to increase. And so, we're using a very, very strong base here to build a growth business and broaden our appeal as a stock as we go forward.
I believe that Wenner may have expanded too quickly into snack foods and the result was company resources spread too thinly across too many issues. However, I have seen him turn around other products and believe that the Rickland acquisition and the addition of their executives will provide additional resources to address the growth opportunities. The current pressure on the share price and 4.6% yield provide an attractive entry point for investors willing to sacrifice a degree of safety for increased income and potential share price appreciation.
Disclosure: I am long BGS, PEP. I wrote this article myself, and it expresses my own opinions. I am not receiving compensation for it (other than from Seeking Alpha). I have no business relationship with any company whose stock is mentioned in this article.
Additional disclosure: I have covered calls written against a portion of my BGS position.