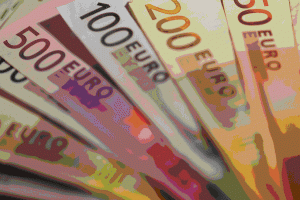 The European Union is struggling to contain the negative sentiment leaking from the overleveraged balance sheets of countries like Greece, Spain and Portugal. But efforts like the $1 trillion bailout have failed to quell investor fear.
According the Economist, the S&P 500 is about even year-to-date while the MSCI Europe is down about 18%, thanks to the decline in the value of the euro compared to the dollar.
Despite the rapid decline in the euro, Eurogroup chairman Jean-Claude Juncker thinks the drop-off is "largely due to irrational approaches of the financial markets," reports Deborah Levine for MarketWatch. As such, Juncker doesn't think steps need to be taken to defend the euro.
Marc Chandler, a currency strategist at Brown Brothers Harriman doesn't agree. He points out that many investors believe the European Union will need some sort of debt restructuring, while others think the crisis will call into question the existence of the monetary union.
The euro is down about 7% this month, hitting a four-year low against the U.S. dollar earlier in the week.
WisdomTree Dreyfus Euro (NYSEArca: EU)
CurrencyShares Euro Trust (NYSEArca: FXE)
Sumin Kim contributed to this article.