There are two areas of conflict, which may already be causing a spike in these critical metals needed for industry and military. There is a dispute in the South China Seas between China and Japan and also in Ukraine over Crimea, which Russia and the EU are fighting over.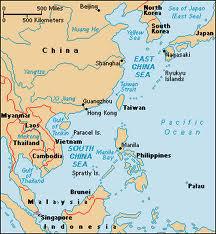 This could escalate and cause a breakout in the price of platinum (NYSEARCA:PTM), palladium (NYSEARCA:PALL) rare earths (NYSEARCA:REMX), agricultural fertilizers (NYSEARCA:DBA) and base metals (NYSEARCA:DBB) such as nickel. For some time I have written that all the materials are at risk of a supply shortfall. Even more so now as Crimea democratically votes to return to Russia defying the EU.
Russia and China's control of critical metals could force the West to develop their own supplies of these crucial materials needed for high tech industrial and military technologies. The impact on the price of natural gas (NYSEARCA:UNG) and fertilizer could be significant; however, Platinum, Palladium, Nickel, rare earths and Uranium (NYSEARCA:URA) could make a dramatic move as a supply shortfall was already lurking before the Ukrainian Crisis. If China and Russia continue to go head to head with The West, focus on the metal ETFs and junior miners positioned for upside breakouts in uranium, PGMs, rare earths and nickel.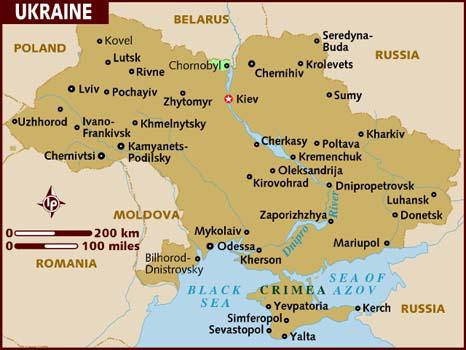 Notice all the gas pipelines that supplies Europe from Russia that run through Ukraine. Is The West prepared to take on Putin? Putin could turn off the natural gas supply into Europe.
The EU and Areva may be forced to expand nuclear as Europe depends on imported natural gas from Russia and imported uranium from Kazakhstan. I have warned my readers for years to be aware of Europe's over reliance on imported natural gas and wrote about uranium assets in control of EU nations.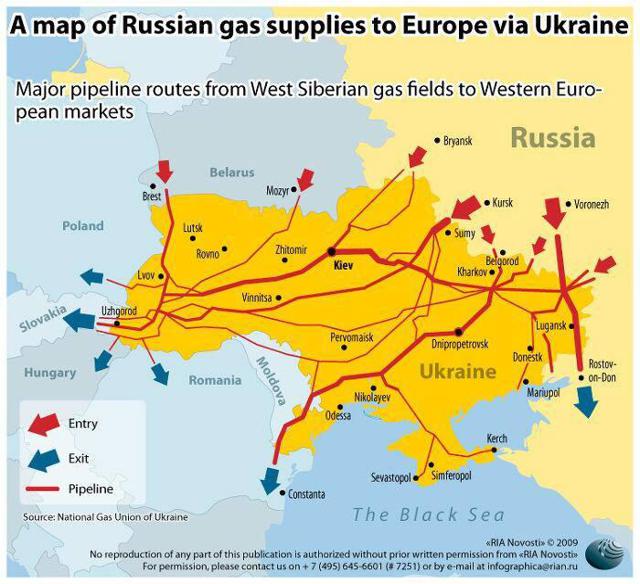 Russia is also one of the world's largest producers of palladium and nickel. Potential economic sanctions are possible if Putin does not retreat from Crimea, where Russia has its only naval port that leads to the Mediterranean and Syria. I hope that my readers are already positioned in some of the high quality junior miners, which may soar on increased geopolitical volatility and shortages in these 5 metals:
1) Palladium
2) Platinum
3) Uranium
4) Rare Earths
5) Nickel
Disclosure: I have no positions in any stocks mentioned, and no plans to initiate any positions within the next 72 hours. I wrote this article myself, and it expresses my own opinions. I am not receiving compensation for it (other than from Seeking Alpha). I have no business relationship with any company whose stock is mentioned in this article.