Veeco Instruments (NASDAQ:VECO) is a play on the booming LED industry. Used in television and lighting, the need for the technology is placing demand at levels that are tough for suppliers to fill. While there is some competition (CREE as an example), other are considering entering the market. In fact, just last Thursday Rambus (NASDAQ:RMBS) put out news that it is looking to start a division to focus on LED.
A quick intro to MOCVD - Metal-Organic Chemical Vapour Deposition. This is a technique for depositing thin layers of atoms onto a semiconductor wafer.
The company has a growth rate that has been somewhat erratic, given the boom from the green-energy movement in the last few years.
Here are some of the key fundamental facts to consider:
Debt – 28%
Management ownership : 8%
Mutual funds / institutional ownership rising
P/E – 44
ROE – 3%
Projected Earnings Growth Rate: 30%
2009 EPS $0.28, 2010 EPS [e] $3.48, 2011 EPS [e] $3.59
Market Capitalization: $1.6 billion
50- day Average Volume 2.7 million shares
Probably the most impressive driver behind the stock's potential is that demand for energy-efficient lighting is growing at a rapid pace. In addition, the use of LEDs as a longer lasting technology for video displays is also a very lucrative opportunity.
As we look at the commercial applications, the cost savings will become more evident as companies continue to look for viable ways to cut their overhead costs. We know that the human capital costs were the first to go and now that the re-engineering process is in full swing, companies will start to dissect each and every expense in the business (down to the pencils and paperclips) to see where they can squeeze additional savings.
There is also something else that is helpful to consider as a backdrop. Veeco could actually be one of the most outsourced companies in the tech capital equipment makers today, according to JPM analyst Brian Lee. This is a plus when the cycle of demand ebbs and flows as Veeco is not the actual manufacturer (in house). This model has been very successful in the industry as it helps to shield from overcapacity and inventory overloads. With aging and out of date inventory, the risk is on the manufacturer not the outsourcer.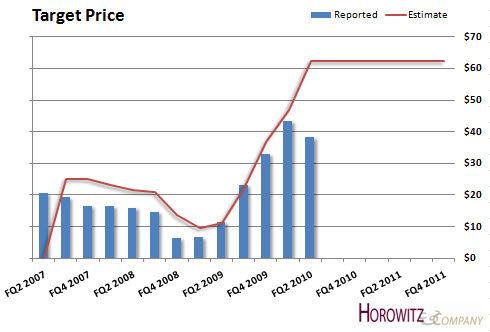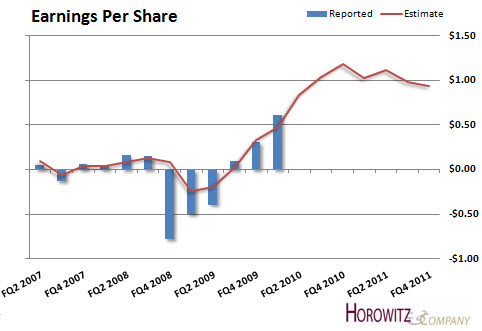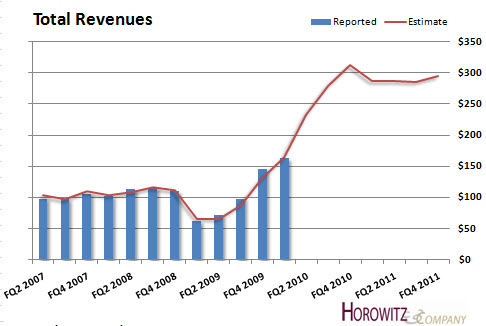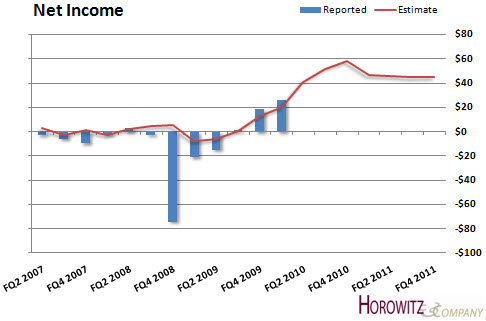 Disclosure: Horowitz & Company clients may hold positions of securities mentioned as of the date published.