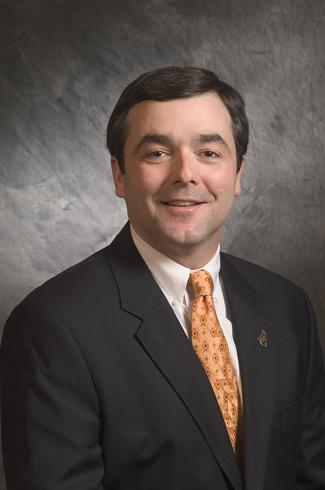 Scott L. Wren is a senior equity strategist in Wells Fargo Advisors Advisory Services Group. Previously he was senior equity strategist with Wachovia Securities and A.G Edwards. He is often quoted in The Chicago Tribune, Los Angeles Times, Washington Post, and Wall Street Journal.
H.L.: Volatility in the stock market in May has made investors bilious. Is an over-sold bounce and a return to rising values ahead in the summer, or will the market resume its lower trajectory? Is there any trend?
S.W.: I think we're going to see some more stability here in the market. We're toward the bottom end of the range, but we're going to see more volatility. There's lots of uncertainty about what the second half of the year is going to look like, what the eurozone debt crisis is going to do to growth, and also what the Chinese are going to do and how much it's going to slow the Chinese economy, although I don't think it will slow it that much. And I would throw in the uncertainty over the financial reform package and how much it will trim earnings in the financial sector.
The bottom line is that the economic fundamentals continue to improve at a slow pace, and globally they continue to improve as well. So the recovery is intact. Stock valuations are not high. We don't think there will be a double-dip recession, and the fundamentals will help the market stabilize. We're still looking for the market to be higher than where we are now by year-end.
H.L.: How much higher?
S.W.: The target we've had out for a long time for the S&P 500 is for it to finish in the 1175 to 1200 range, a 5 to 7 percent gain over year-end 2009.
H.L.: We've got a relentlessly tough job market and over 400,000 initial unemployment claims every month, the prospect of higher taxes, loads of foreclosures in the U.S. housing market, and a global financial crisis with eurozone countries struggling to avoid catastrophic national defaults. How do you see the U.S. economy faring in these circumstances?
S.W.: All of those things translate into a much slower recovery versus past recoveries over the last 50 years. We're looking at less than 3 percnet Gross Domestic Product growth. Typically you'd have some big quarters coming out of a hole this big, but I don't think you'll see that. All of those factors: consumers still deleveraging, growth slowing in Europe and China, all of that will translate into just modest consumer spending growth, modest economic growth. This delveraging process that consumers are going through will go on for a multi-year period, so it's unlikely that the economy will move again at a fast pace.
H.L.: What's the likely scenario for the eurozone problems?
S.W.: A lot of people have used the phrase "kicking the can down the road," and I think that applies. The package the European Union put together will help stabilize the markets over there and stave off the crisis right now, but clearly you need to see progress in implementing austerity measures and some good things happening over the next 12 to 24 months.
It's going to take years for these countries to work their way out of these budget deficit situations, and it remains to be seen if they're going to be successful or not. These eurozone sovereign debt issues will come up again somewhere down the line. They've only put a band-aid on it now.
H.L.: The U.S. structural deficit has grown from 3.1 percent of Gross Domestic Product in 2007 to 9.2 percent in 2010, with government liabilities for bailing out Fannie Mae and Freddie Mac and guaranteeing Social Security and Medicare not counted until payments are made. How long can we continue like this, and what do you see as the likely result?
S.W.: I think we could continue like this for years. It clearly will be a problem sometime down the road, but over the next couple of years it's unlikely to be a problem. At some point we're going to have to take some drastic measures to reduce spending, but our capacity to borrow money will be at least OK for the intermediate term.
It will probably take some crisis before we resolve the problem. I don't think politicians have the resolve to tackle this problem until there's a crisis, but I don't see a crisis for a number of years.
H.L.: Corporate profits seem healthy and capital spending is up. Can the economy thrive on items like those?
S.W.: Companies have been quick to cut costs. Their productivity growth has been very good. They'll continue to be able to increase earnings at a modest pace, looking ahead, so I think companies are in pretty good shape, and their earnings should continue to grow at a modest pace. In a modest economic growth environment, these companies should continue to do well.
H.L.: How much worse can the housing market get?
S.W.: Now that tax credits have expired, I think we're going to see home sales slow. The housing market is in the bottoming process, and it will take years before it's strong again, despite the low level of interest rates.
H.L.: What sectors of the stock market do you like?
S.W.: We continue to favor the cyclical sectors. We're staying away from the defensive sectors like healthcare, consumer staples, and utilities, where their earnings growth is not so much tied to the ebb and flow of the economic cycle. You want to be in those sectors that are sensitive to the economic tide, like the industrials and materials. If you're coming out of of a recession that's where the earnings growth is going to be.
Disclosure: No positions