Friday looked to be a calm day after the large rise in global stock markets, Thursday's volatility had drifted lower, stocks were mixed to small better and credit spreads were tighter, but then the genius rating agency Fitch thought that the market needed a small present to liven things up, so Spain was downgraded at 17.35 BST ahead of a long liquidity drained holiday weekend in the UK and US from AAA to AA+ and this sent Dow Jones down 120 points in a few minutes. Sure, don't get me wrong, I think Fitch is right – Spain isn't AAA anymore and haven't traded like a AAA sovereign for many months, in fact Spain trade wider in CDS and in govt spread than many much lower rated sovereigns. Rating agencies are backward looking modelling guys, that can't see trends coming. But it's just their timing is as ever pants.
The problems for Spain started in 2007 and back then it was easy to see that this might cause huge changes to Spain's property markets and banking industry, but now Spain is actually trying to reform the banking sector i.e. consolidation of Caja's or savings banks (12 of 45 of which have begun merger talks and a 13th has been rescued by the central bank) reform the labour market in close cooperation with unions, and furthermore just announced and ratified the largest austerity plans in the countries history. I must admit that I have lost the respect for the rating agencies long ago and I don't think I'm alone, politicians across the globe seem to be in the same camp and if the investor base would lobby for a change as well, then I think the glory days for S&P, Moody's and Fitch would be over very, very soon.
European bourses opened with a firmer tone Monday after overnight comments from the Fed's Evans who told reporters in Seoul that "he wouldn't be surprised" if the Fed's policy of keeping rates low "gets extended just a little bit" buoyed brittle sentiment. In other Fedspeak, Philly Fed Presidents Plosser opined that "how the crisis in Europe ends up affecting the economy will dictate how we will respond." The FTSE was closed yesterday for the June bank holiday and it was Memorial Day Stateside. Very thin yesterday with the only notable movers being BP (off another 8% in German trading) after the latest "top kill" attempt to plug that pesky Gulf well failed dismally.
As an aside, Paddy Power is offering 6/4 that BP chief Tony Hayward will have to fall on his sword over the fiasco.
In other moves, German carmaker Daimler (DAI) is 2% better after Deutsche Bank (NYSE:DB) upped it's price target for the shares fro 42 to 50. VW (VLKAY.PK) is up 2.5% in a parallel move.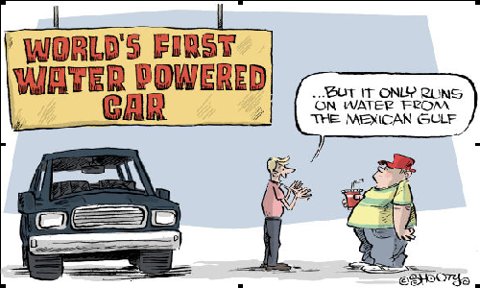 The Weekend's Market Moving Stories
South Korea Calls for Permanent Central-Bank Currency Swaps as Safety Net, this is a new development, that I hadn't expected. Asian sovereigns have accumulated huge sums in FX reserves (mainly USD) to prevent pressure against their local currencies (like 1998) and South Korea just used the reserves last Tuesday to intervene in the Won after the North Korea tensions intensified. Not sure Ben Bernanke will like the idea but the longer term implications would be less demand for USD in FX markets and hence a weaker USD.
During a TV interview on Sunday night, French Budget Minister F. Barouin acknowledged that maintaining the "AAA" signature for the French public debt was a "goal under pressure", underlining that a Constitutional rule (currently under study by the government) could help maintain France's rating. The rule under study could not include specific figures for the debt or the deficit (this cannot be done within the existing Constitution), but would require each new government to commit to an adjustment path over the course of its mandate.
Der Spiegel reports on "irritations" on the part of the Deutsche Bundesbank in view of ECB bond purchases. So far, the ECB has purchased up to €40bn of euro area government bonds, the magazine writes, with €25bn of Greek government bonds. According to Der Spiegel, representatives of the Bundesbank said the Greek bond purchases were not necessary given that Greece has already got financial support payments. By purchasing Greek government bonds, the ECB would keep their prices artificially high, providing in particular French banks with the opportunity to get rid of their Greek exposure. Don't know how much weight this story should be given, but it seems like the strong ties between Germany and France has been challenged a bit recently. Think Merkel is very unhappy about France threatening to leave euro, but I also think Sarkozy wasn't very happy about the unilateral German naked ban on stocks and bonds that created much more volatility than did anything good to anyone.
Sterling is likely to remain under pressure on the weekend resignation of the Liberal Democrats' David Laws on suggestions of abuse of personal expenses. As Chief Secretary to the Treasury he was responsible for identifying the essential spending cuts to be implemented by the new coalition government. Investors are also concerned about the government's plans for a hike of the Capital Gains Tax, which would sharply diminish the attraction of UK assets.
Yesterday morning saw the release of a series of eurozone data of interest at the start of a week which should be dominated by the May jobs report in the US on Friday. Overall, those EUR indicators do not suggest that the current ECB's assessment of macro developments is being challenged, with the recovery remaining bumpy and uneven across countries, and price pressures remaining contained despite higher food and energy prices. Against this background, the decline in the EUR is more than welcome as it can potentially offset the impact of fiscal tightening on growth. Eurozone's Economic Sentiment Indicator (ESI) unexpectedly declined more than 2 points in May as divergence in growth prospects among countries increased. But HICP inflation edged up from 1.5% to 1.6% YoY according to May flash estimate although core price pressures have likely remained subdued.
China Urges Peaceful Resolution
Chinese Premier Wen Jiabao warned against letting the sinking of a South Korean warship lead to conflict in the region, giving no sign of joining other nations in blaming North Korea for the event in which 46 sailors died. "It is the most urgent task to gradually ease tensions following the incident, and especially to avoid conflict," Wen said yesterday on the South Korean resort island of Jeju after two days of talks with President Lee Myung Bak and Japanese Prime Minister Yukio Hatoyama. China will "help resolve the incident in a way that benefits peace and security."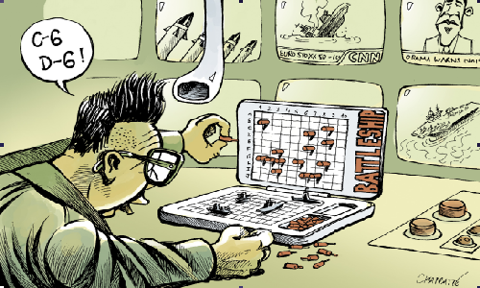 Company / Equity News
American International Group (NYSE:AIG), the bailed-out insurer and Man UTD sponsor , remains in negotiations to salvage the sale of its main Asia unit after Prudential (NYSE:PRU) requested a lower price to win shareholders' approval. Prudential asked that the $35.5 bn price for AIA Group be cut to about $29 bn to $30 bn, and AIG is seeking at least $32 bn, said a person with knowledge of the talks who declined to be identified because they are private according to the newswires
Australian Finance Minister Lindsay Tanner said the government "won't back away" from the core elements of its plan for a super profits tax on resource companies. "We've certainly indicated that our framework is not going to be altered," Tanner said yesterday on Channel Ten's "Meet the Press" program.
Tom Albanese, chief executive officer of Rio Tinto Group (RTP), said Australia's plan to boost taxes on resources producers would make the government a "silent partner" in businesses such as itself. The proposal for a 40 percent super profits tax on resource companies has also damaged Australia's reputation overseas and added to sovereign risk, Albanese said in an interview broadcast yesterday on ABC's "Inside Business."
Press reports in the French media that BNP (OTCQX:BNPQY) and SocGen (OTCPK:SCGLY) are both interested in AIB's 70% stake in Poland's Bank Zachodni. Other candidates are believed to be BBVA (NYSE:BFR), Santander (STD), HSBC (HBC) and Sberbank. Non binding offers are expected by mid June with final binding offers due by the end of August. It has been assumed that AIB will need to show at least one, if not two substantial disposals before moving into position for a rights issue.
And finally