Francis Fukuyama famously wrote in 1992 that the end of history had been reached, with Western-style capitalism the victor and the US its undisputed champion and sole world power, with implications going from relatively stable exchange rates and ever growing international trade in a globalised world.
In fact most investors over the last few decades had taken globalization for granted, and positioned their investment portfolios accordingly.
However, geopolitics might be back with a vengeance and this could put several developments into question again with strong implications for portfolios, including tail risks and diversification.
Essentially, after the economic crisis, the US might have renounced its role as a hegemonic world power, while neither China nor any other State or confederation has showed willingness or ability to fill the vacuum. So there is no more global policeman, and the world might be trending towards a less globalised and more regionally concentrated place.
Some of the dynamics we witnessed over the last few years, from the assertiveness of China and Turkey respectively in Asia and the Middle East, to the so-called Arab Spring and the Russian attempts to position itself as a Eurasian power might remind students of history of what happened after World War I as a consequence of the dissolution of the defeated empires of that time.
The crisis in Ukraine and particularly the showdown in Crimea might be just the latest sign that globalization is fragile and should not be taken for granted anymore.
All emerging markets look suddenly like much more dangerous places than last year, and investors would be well advised to consider this while allocating their assets and managing tail risks. Even Latin America is far from immune from geopolitical risks, as witnessed with recent riots in Venezuela and even in investors' darling Brazil.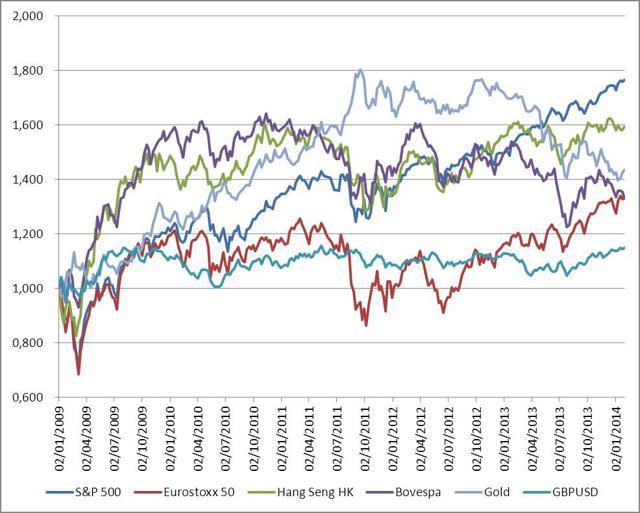 If over the last decade having a relatively high percentage of portfolios invested in emerging market has provided benefits in terms of both diversification and performance, now a regional crisis could imply not only negative performance, but also capital controls which could make it difficult to exit positions in emerging assets. Even worse, an international trade ever more reliant on a global supply chain might be disrupted, with negative implications for international businesses and exporting countries. Even guessing where this disruption might come from has become increasingly difficult. Just think of the following list: Arab spring, China-Japan territorial disputes, riots in Latin America, Russian assertiveness in Eastern Europe. Who could guess whether any of these events, or indeed some yet to come, might turn into a major regional if not global conflict?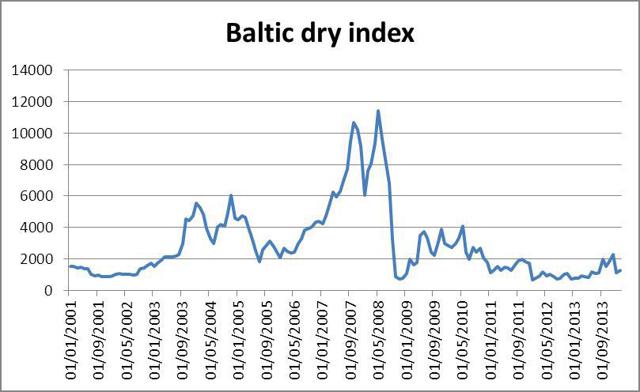 So what should investors do? Concentrate all their portfolios locally? Forget about international diversification?
Fortunately, I think the answer is hardly this extreme, but feel like sharing a number of time-honoured investment principles:
-When risk-on risk-off trades are not the flavour of the day, opportunities tend to become more selective. Not all emerging markets are reasonably going to be in crisis over the next few years. Look for countries which have rule of law, sound trade positions and independent Central Banks
-Same goes for stocks and bonds, even when investing in your own country: a rising tide is unlikely to lift all boats now, so look for securities issued by businesses with sound cash flow from operations and a clear idea of their positioning. You don't necessarily have to talk to management to assess this: just look at financials thoroughly. Concentrate on cash flows and income statements: the time of the Balance Sheet focus maybe over for a while
-Be claustrophobic; whenever you take a position, always ask yourself how easily and quickly you can get out, either by liquidating or hedging, not only in the current environment but also if panic and stress rule the markets
-Protect the downside: always have a part of your portfolio in defensive assets. By this I don't mean the usual defensive sectors, but something which will perform well when everything else is falling
Some of you might think: I have done quite well so far just playing the risk-on risk-off game, and what is suggested here looks like a lot of work.
Well, Sherlock, this is correct: when opportunities become selective you can't just go long the index and pray anymore. Whether you are looking for opportunities in bonds, stocks or FX, you will have to wander off the track beaten by all analysts, probably go down size and do your own research. You might strike gold, but you will have to dig.
Those not at ease with analysis might want to trust specialists with their money now more than ever.
And remember that while Wall Street is reaching new highs for all the right reasons, meaning ever more convincing signs of an economic recovery under way, any crisis started far away might disrupt global trade and diminish chances of return for those who are long the index, no matter how hard they are praying.
So long, and trade carefully.
Disclosure: I have no positions in any stocks mentioned, and no plans to initiate any positions within the next 72 hours. I wrote this article myself, and it expresses my own opinions. I am not receiving compensation for it. I have no business relationship with any company whose stock is mentioned in this article.