Cancer immunotherapy or "Immuno-oncology" has become a highly prioritized area of research and development for the pharmaceutical industry of recent and in my opinion, for a good reason; it represents a new class of drugs in the war against cancer.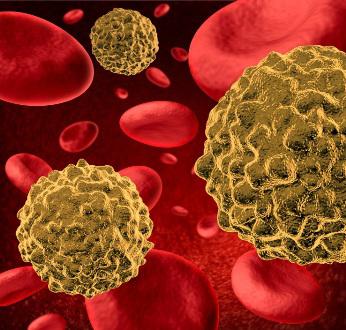 We first had small molecule drugs representing everything from nitrogen mustards in the 1940s to GleevecÒ or Imatinib mesylate by Novartis (NYSE: NVS), and then the era of targeted therapeutics, harvesting the power of genetic technology, for example, monoclonal antibodies (mAB's) such as the multi-billion dollar revenue generator HerceptinÒ from Roche (OTCQX:RHHBY) and many others. Both of these together currently represent almost the entire oncology drug arsenal today. We are now entering the era where the immune system is being redirected to seek out and destroy cancer with a poor but understandable example being analogous to telling the immune system to do what it does already when removing an infection in the body, i.e…. to seek it out and destroy the infection wherever it is. The data coming out of the early and mid-stage developments in Immuno-oncology trials are impressive and are now getting most of the headlines at national meetings where new results are typically first released such as the American Association for Cancer Research (AACR) and American Society of Clinical Oncology (ASCO) this year. Cancer immunotherapy has even been voted as the breakthrough of the year from one of the most prestigious journals Science. However, it is also safe to say that maybe more than any other life science technology area, it is one that has suffered from some overhyping over the past couple of decades. With that said, looking at the emerging data at this point in time, will this area deliver on its potential in the near future, and if so, why do we think it will now? What are some key developments which signify that this future will be realized? To examine that, we will look at the check point inhibitors and T cell based immunotherapy as well as the potential for combining them. These are important questions that investors need to learn in order to invest profitably in this area.
Check Point Inhibitors: What is clear is that we are already seeing critical breakthroughs in this area. The current data regarding the checkpoint inhibitors is quite remarkable when compared to historical drugs in the same disease indication. Beginning with the success of Yervoy® (Ipilimumab) from Bristol-Myers Squibb's (BMY) in 2011 until now with the new advancements leading to the next class of these agents - PD-1, PD-L1 - the data from these trials are remarkably impressive. For example, over 80 % of advanced melanoma patients treated with the anti PD-1 therapeutic MK-3475, Merck (MRK), were still alive after one year, according to recent clinical data. It is clear that the value has been recognized widely and hence Merck is in a race with other drug developers to bring the first anti-PD-1 therapy to market. In particular BMS with Nivolumab, which is in phase III clinical trials; Roche which has MPDL3280A in phase II; and AstraZeneca (AZN), which has the anti-PD-1 drug AMP-514 in early-stage testing.
T cell-based immunotherapy: The current data from T cell- immunotherapies or tumor infiltrating lymphocytes (TIL's) are earlier in the development cycle than checkpoint inhibitors but very much as impressive. Profound anti-tumor responses have been seen in late-stage leukemia patients that are being treated in a number of T cell immunotherapy-based protocols. Thus, it is not surprising that the clinical trials have generated significant interest from much of the mainstream news media such as NBC Nightly News and also that these reports have been accurate. Further examples of significant advancements in T cell- immunotherapy is the TIL based product by Lion Biotechnologies (LBIO). Lion has licensed work from the National Cancer Institute (NCI) representing some of the strongest patents in this area. The technology is based on well over 25 years of research from Dr. Steve Rosenberg, Chief of Surgery at NCI and a pioneer in this technology, to develop an Autologous T-cell (ATC) based therapeutic; autologous meaning derived from the same individual's body. Current phase I/II data from this technology tested on stage IV metastatic melanoma in patients' refractory to (in other words failing) standard of care show a complete response in 12% of the patients with 30% of the patients still surviving over 5 years. In simple terms, this drug is being demonstrated in the worst melanoma cancer state possible and the drug is being administered as a second line of treatment when nothing else works. This is put into perspective with the breakthrough therapy just mentioned, Yervoy (ipilumumab) Bristol-Myers Squibb's, which shows a complete response in 2% of the patients in this category. Thus, this is considered a highly significant difference. For this particular market, there is a large unmet need with over 8,000 stage IV metastatic melanoma patients in the US alone on an annual basis and even larger outside the US.
Financial: Some discussion on the financials of Lion Biotechnologies is warranted since I have just focused on them. Currently the company has a market cap north of 180M and according to the numbers in its Form 10-Q statement submitted to the SEC also has a recent placement of over $21M (what the company retains after fees) by several well respected funds such as Roth Capital Partners, Highline Research Advisors LLC a Division of Agincourt, LTD, Quogue Capital LLC, Perceptive Advisors LLC, venBio Select Advisor, Three Arch Opportunity Fund, and Broadfin Capital LLC, which lends a level of confidence in the investment. According to the company's corporate presentation, the company has a cash burn rate of about $10M/year so the current cash position will carry them through 2015. The company also has no outstanding debts. In my estimation, the mixture of the current data, the pedigree of the funds involved and their current cash position, the risks are again highly linked to the phase III results as they emerge. Specifically, poor results, the stock will get hit but good results, it will perform and attract more investor attention and also create significant partnering opportunities. Overall, this is pioneering work with very strong, short of extraordinary, data. If the technology can perform as well in Phase III as Phase II, coupled with the lack of toxicity of the drug, I have enthusiasm for the asset.
The market for stage IV melanoma is projected to be over $4 Billion by 2018 (Data from Evaluate Pharma) and Lion could potentially capture a fair chunk of that. Some sources have put Yervoy® at 60% market share for melanoma so if the phase II data holds, it is a conservative estimate to say that a significant percentage of the market share could be achieved for this indication. This is in contrast to other immunotherapies targeting smaller market indications. As the technology establishes itself in a market opportunity that is large but at this moment in time, relatively untapped, it is clear that this will provide investment opportunities across the board (in large and small cap Pharma) with the revenue potential being substantial as stated.
Summary: Until now, there has been mostly error in the immunotherapy field; leaving many investors confused. However, with the almost 60 years of effort, there are now signs of a clear sense of lessons learned. The researchers have learnt a lot about how the immune system works as well as how cancer cells avoid the immune system and key academic as well as corporate teams are now putting all those pieces together. What is interesting to me is the convergence of the above two technologies. It is highly likely that, pending the success of the checkpoint inhibitors, a technology that negates the immune suppressing capacity of the tumors, it may be that the based therapeutics are used in conjunction with the check point inhibitors to produce synergistic effects. This would need separate trials no doubt but mechanistically it makes sense; one redirects the immune system to attack cancer and the other prevents the local suppression of the immune system by the tumor, the combination of which may impact survival statistics much greater than possible individually. With people's lives being spared, this is without a doubt a worthy cause.
Disclosure: I am long LBIO. I wrote this article myself, and it expresses my own opinions. I am not receiving compensation for it (other than from Seeking Alpha). I have no business relationship with any company whose stock is mentioned in this article.