Last week we outlined how, despite the recent global flight into US government bonds, many defensive consumer staples stocks might be the real long-term safe havens for conservative investors right now.
Here we expand the list -- Stocks that provide equal to or higher sustainable yields vs. government bonds and have far more protection against the US government destroying their value.
The 'flight to safety' into US bonds collapsed treasury yields. Gold is worryingly hyped. There are other options.Thanks to crashing treasury yields, dividend yields for many defensive, low-debt, entrenched US companies are equivalent to or better than government bonds.
As we previously mentioned last week:
'At the very least, we'd take Procter & Gamble (NYSE:PG) shares as a safer 10-year bet over 10-year US treasuries right now which yield just 3.12% (similar to PG's dividend yield), and provide zero protection against a weak U.S. dollar or potential inflation. Companies can at least exert pricing power to varying degrees to keep their product prices in line with inflation. They can also grow their earnings base.'
Our criteria for stocks as 'safe havens' are as follows:
In a highly defensive business
Well-established
Non-financial
Non-cyclical
Carrying low levels of debt

Offering a dividend yield similar to or better than 10-year government bonds
US 10 Year Bond is now offering just about a 3.25% yield. That's a joke versus potential long-term inflation or dollar weakness risk.
Pepsico (NYSE:PEP) offers 3.1% yield and is at just a 16.1x PE. They'll likely grow earnings over the long-haul too.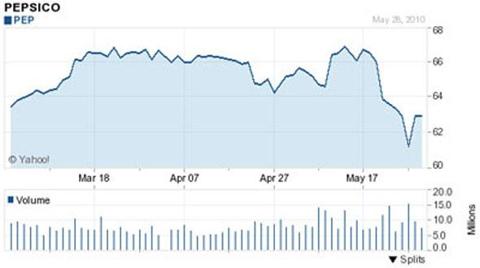 (Click to enlarge)
Campbell's Soup Co (NYSE:CPB) is a similar story -- 15.6x PE, 3.1% yield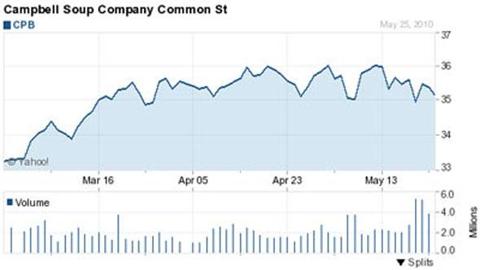 (Click to enlarge)
Procter & Gamble was our original example last week -- 14.6x PE, 3.2% yield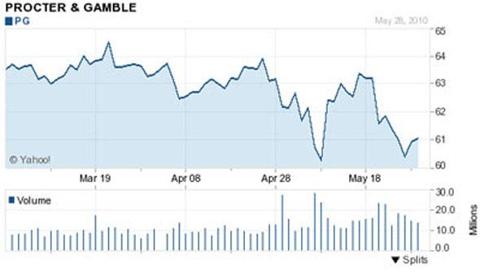 (Click to enlarge)
Coca-Cola (NYSE:KO) -- 16.9x PE, 3.4% yield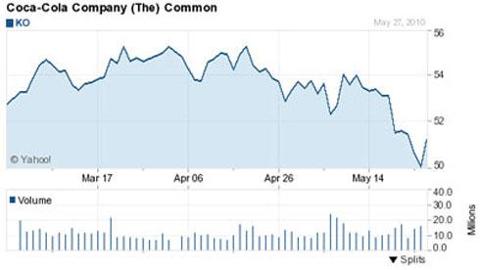 (Click to enlarge)
Disclosure: No positions