J.C. Penney: A Common Sense Approach To Stability.
What has happened!
The process of finding a solution to underlying problems within the medical and financial professions is similar. Both fields attempt to diagnose an ailment then begin treatment based upon diagnosis.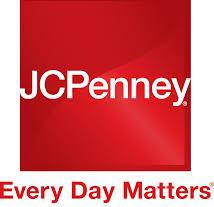 Unfortunately this process is not always followed within the financial industry, which over and over again analyzes disorders but does not necessarily seek an effective remedy to their resolution.
J.C. Penney (NYSE:JCP) is an example of a business where a recent problem was diagnosed:
▪ J.C. Penney's growth and profitability were substandard.
Its Board made an assessment of inadequate productivity, then began treatment by replacing its long term CEO, Myron Ullman, with the former CEO of Apple Stores, Ron Johnson. JCP's problems continued until, seventeen months later, the Board discharged Mr. Johnson and rehired Mr. Ullman to his former position. The search for a solution to the troubles challenging J.C. Penney continued full blast, even though the problems it faced were already clearly defined. Following the cycle of analysis and treatment, the healing effort effectively ceased. J.C. Penney reverted to its former ways of doing business by increasing prices and offering periodic sale promotions. The promotions rapidly succeeded each other so that customers couldn't perceive where one began and another ended. Management did not introduce new merchandising concepts. J.C. Penney's failing fortunes accelerated. Little was done to correct setbacks caused by poorly thought out changes made by Mr. Johnson.
Present conditions at J.C. Penney.
Can you imagine the medical community diagnosing a patient for having bacterial pneumonia, then continuously discussing the patient's coughing and breathing difficulties, but neglecting to suggest treatment? This practice may occur under the auspices of traditional healers and witch doctors, but would rarely occur within the practice of modern medicine. The practice of diagnosis without suggestion of treatment is occurring by those who show an interest in J.C. Penney.
Analysts suggested that JCP was not correcting its distressed condition quickly enough. They talked about J.C. Penney having either sufficient or insufficient liquidity, absence of adequate inventory turnover and the deficiency of its merchandising plan. None of this assisted J.C. Penney in improving its financial condition since the discussion did not suggest a plan that management might adopt for resolving its problems. Analysts remain divided whether to buy or sell J.C. Penney's stock.
JCP management spoke about future productivity, guidance predictions, financial results and improving business environments. These talks described J.C. Penney's distressed condition, but did not address solutions.
The lay community comprised of investors, interested parties and observers used technical terms to describe J.C. Penney, such as:
EBITDA, SG&A, ROIC, NOL, DISCOUNTED CASH FLOW
Much of this analysis has little meaning because the use of financial terminology concerning situations that do not apply to immediate conditions has led the speakers far from understanding J.C. Penney's problems.
The discussion speaks of real issues but rehashes JCP's diagnosis. There is little effort to suggest a coherent solution that will solve JCP's problems. Even if such a solution were provided it would be of little use because this community of analysts participate in the healing process, and there is no one to listen.
Analysis of needs!
I hope to follow the practice model of modern medicine with some suggestions for healing our financially troubled patient rather than repeating its predicament and re-presenting its financial reports.
JCP's financial condition must be concerned immediately with generating revenue. There will be no future unless management makes an immediate restructuring effort that corrects financial difficulties.
The cure can only be directed toward two main objectives:
▪ Increasing sales
▪ Increasing gross margin
A third category, reduction of expenses, must be eliminated because further reduction would make JCP inoperable. Dealing with future tax matters and accounting methodology would be unproductive, because they will not correct current problems.
Effort expended on selling corporate assets is of little help since, with the exception of 94 acres of land adjacent to headquarters and possibly the corporate jet, most of JCP's assets are pledged to lenders. Discussion of liquidity levels won't assist in correcting problems because these levels will follow the operation of its business. They are really not under J.C. Penney's control since variability of its borrowing ability has come near its end. I am aware of the accordion clause in J.C. Penney's revolving loan agreement, but its probability to become active is severely limited.
What must be accomplished!
My concern is what must be done to prevent further dilution of share-holder interests, provide employment for JCP's 115,000 workers and assist with the preservation of a business that is an iconic part of America's past.
▪ Management must concentrate on selling merchandise instead of selling price.
Consumers purchase needs, not price.
▪ Unproductive merchandise that is slow selling or generates low margin must be sold immediately.
Implement an immediate store-wide sale that leads to short term inventory sellout.
▪ Re-evaluate mix and type of merchandise sold.
Develop a new promotion and marketing concept. Read my article, "Can J.C. Penney Be Saved."
▪ Analyze the type and distribution of merchandise that J.C. Penney will offer.
The character and charisma of a retail establishment determines its ability to succeed. The old J.C. Penney is no longer working. A new organization must be fashioned. Retail organizations may be classified by the 'Footprints' of what they sell. View my article, Ross stores, Investing with Limited Risk, that tells about profiles of retail establishments, and how 'Footprints' define their individuality.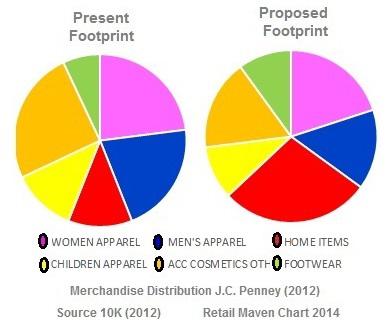 ▪ Reform employee relationships.
Employ personnel who have a genuine interest in people and their needs. Attract new hires by making them stakeholders in the success of J.C. Penney. For example give sales associates a small commission on their sales.
Difficulty with execution of my Plan.
It is easier to plan methods and actions that will upgrade then it is to apply them. My suggestion does not require extensive revision of physical plant nor require great capital expenditures. Dollar value of sold inventory may be replaced with new inventory without affecting finances. The plan requires management to conceive, develop and employ innovative new ideas. There lies its problem: How will J.C. Penney find the talented management to enable change?
Disclosure: I am short JCP. I wrote this article myself, and it expresses my own opinions. I am not receiving compensation for it (other than from Seeking Alpha). I have no business relationship with any company whose stock is mentioned in this article.
Additional disclosure: My short position is purchased at $8.41 with an April 18 cap at $9. Mr. Oliver Chen at Citi has assisted me with my decision to additionally short JCP in a few days as I check timing on my iWatch. www.zdnet.com/iwatch-could-be-a-6-billio.../