By Carla Fried
Aetna (NYSE:AET) and Qualcomm (NASDAQ:QCOM) just announced increases to their stock repurchase authorizations and boosted their dividends. That's about where the similarities end. Aetna is a telling poster child for using aggressive share buybacks to boost per-share earnings results.
As seen in this chart, there's a wide gap between the growth in Aetna's EPS and its net income. A 20% drop in shares outstanding goes a long way to explaining how management has engineered EPS to look a lot healthier than its organic income growth would suggest.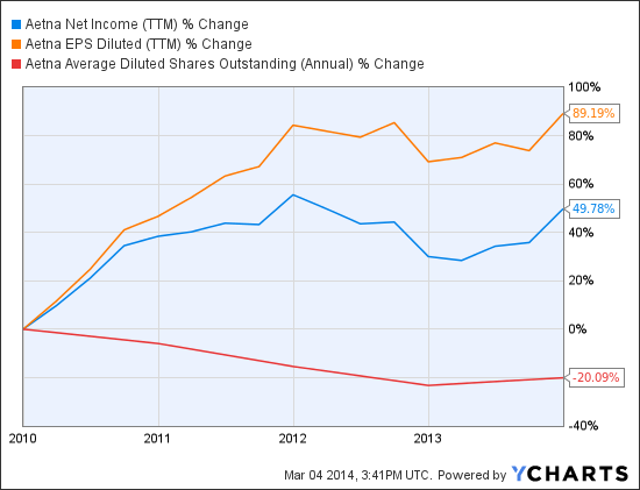 AET Net Income data by YCharts
Now compare that to Qualcomm. Net income and EPS are pretty much in sync, and Qualcomm actually saw its share base increase over the past five years: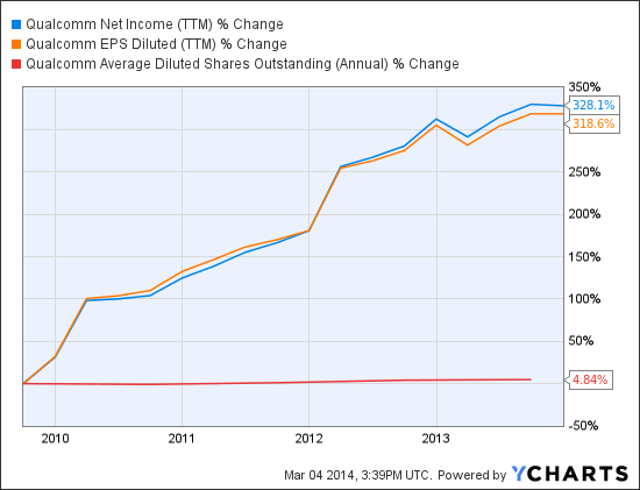 QCOM Net Income data by YCharts
When companies commit to returning cash to shareholders it's always interesting to see the component parts. Dividend payouts don't help management massage EPS results. Repurchases do. Clearly Aetna's C-Suite has set its priorities on the latter, as it has spent about $5 on repurchases for every dollar spent on dividends over the past three years: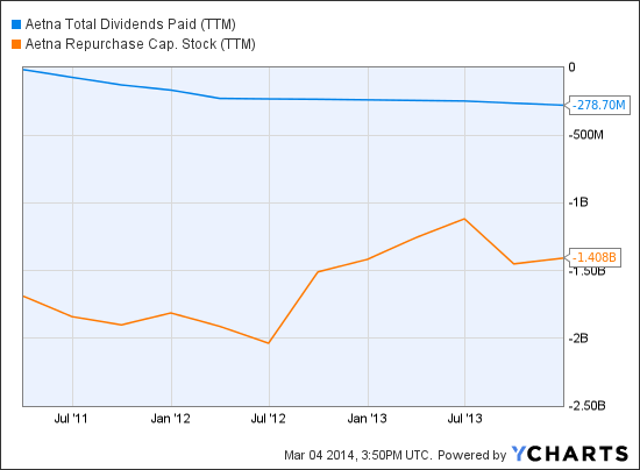 AET Total Dividends Paid data by YCharts
Granted, after taking a four-year hiatus from dividend hikes, Aetna has been aggressively increasing the payout since early 2011, but a payout ratio below 15% suggests it could be returning plenty more in dividends if it wanted.
Qualcomm's payout ratio is about double that of Aetna. Consistent dividend growth over the years has been fueled by strong growth in free cash flow: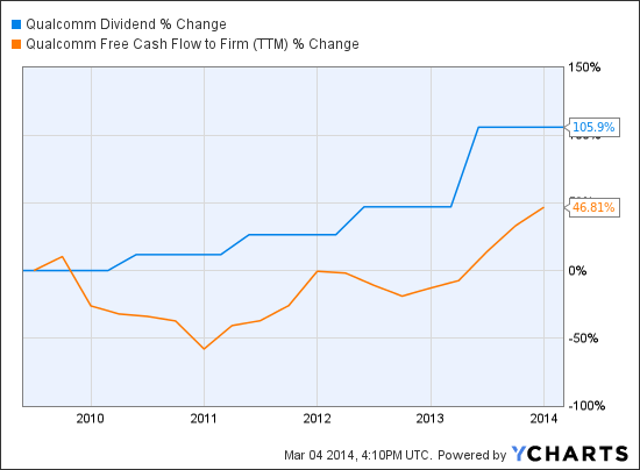 QCOM Dividend data by YCharts
And while Qualcomm's share repurchases have picked up of late, it clearly hasn't been to goose EPS, but rather, to hold the share count relatively steady and avoid dilution.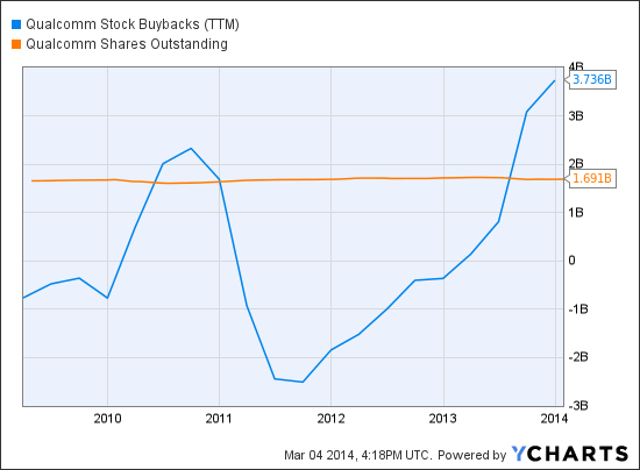 QCOM Stock Buybacks data by YCharts
As we're likely to see plenty more cash-rich companies announce they are boosting shareholder returns, it pays to dig into the financials to see if management is in fact returning capital generated from growth, or more interested in creatively helping EPS look better than business would otherwise suggest.
Disclosure: None.