Investors choose to own precious metals such as gold and silver for many reasons. Yield, however, is hardly one of them. Before gold and silver ETFs came to market, holding physical precious metals could be notoriously expensive (a negative yield). Now, thanks to the Silver Shares Covered Call ETN (NASDAQ:SLVO), investors can go long silver while earning a whopping yield of 16.25%.
The Credit Suisse Silver Shares Covered Call ETN is an exchange-traded note launched by Credit Suisse AG. The note seeks to track the performance of the Credit Suisse Nasdaq Silver FLOWS 106 Index. It represents the commodity markets. The index uses covered call options and takes a notional long position in the iShares Silver Trust (NYSEARCA:SLV). It provides exposure to silver through the notional positions in the iShares Silver Trust.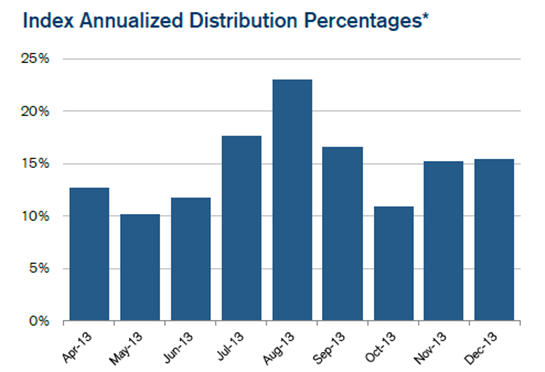 Source: Credit Suisse.
Covered Call Strategy Explained
The index notionally sells a 6% out-of-the-money call option each month while maintaining a notional long position in shares of the iShares Silver Trust ETF. At expiration of the call option, one of two things will happen:
If the stock price is less than the strike price, the options expire worthless.
If the stock price is greater than the strike price, the call option seller delivers the stock and forgoes any gain above the strike price. So, investors in SLVO are basically trading upside potential for yield.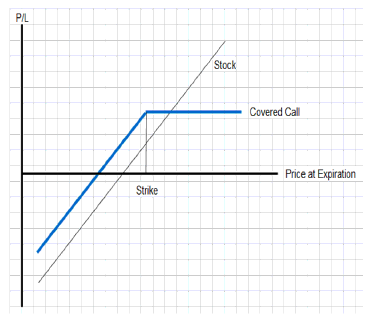 Source: Credit Suisse.
Where Will Silver Go in 2014?
Despite the whopping decline in 2013, precious metals are still considered a safe haven where capital seeks refuge. Since the beginning of 2014, both gold and silver have shown signs of bottoming. GLD and SLV, ETFS that track gold and silver, have rallied 14.18% and 8.58%, respectively.
Click to enlarge images.

Source: Google Finance.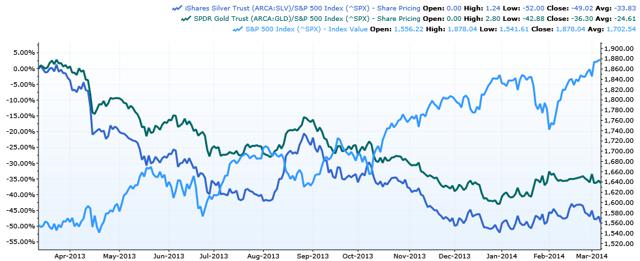 Source: Capital IQ.
Here are the factors that I believe have fueled silver's recent rally:
Soft January U.S. data, such as the larger-than-expected drop in U.S. existing-home sales and the softer-than-expected U.S. private-sector payrolls report.
Turmoil in emerging markets, such as the market volatility in Turkey and Brazil, the economy slowing down in China, and geopolitical unrest between Russia and Ukraine all lead to capital seeking refuge in safe assets.
Talk of a stock bubble continues to percolate as global markets post gains after gains.
However, the non-farm payroll data released on March 7 surprised the market from the upside. Total non-farm payroll employment increased by 175,000 (vs. the consensus estimate of 160,000) in February, and the unemployment rate was little changed at 6.7%.

Source: TradingEconomics.com.
The Federal Reserve's monthly bond purchases have been reduced to $65 billion after cuts of $10 billion at each of its past two meetings. The latest non-farm payroll and unemployment data again confirmed that the Fed would likely remain on track with its QE tapering schedule. This may foreshadow the prospects of precious metals' further advancements.
With a cautiously bullish view on silver, the plain vanilla silver ETF might not be the smartest choice at this time. Investors would be more comfortable sitting on SLVO, collecting an average monthly yield of 1.33% while riding the silver recovery.

Source: Credit Suisse.
Please note: SLVO still exposes investors to the same downside risk of silver, the metal. The strategy provides no protect from losses resulting from a decline in the value of SLV shares beyond the notional call premium.
Disclosure: I have no positions in any stocks mentioned, and no plans to initiate any positions within the next 72 hours. I wrote this article myself, and it expresses my own opinions. I am not receiving compensation for it (other than from Seeking Alpha). I have no business relationship with any company whose stock is mentioned in this article.