America is back in the rare earths race! So recent media would have you believe. Problem solved, I'm not so sure.
For the past two decades, global demand for rare earth elements has experienced an upward trend (Figure 1). This is projected to continue to grow as a result of the developing REE supply chain as more high-tech and green industry applications come into the marketplace. During this time, China has been the primary producer and refiner of rare earth elements. With China's dominance of the supply of REEs, the rest of the world (ROW) is currently dependent on Chinese exports to meet its own growing needs; however, recent behaviors have demonstrated a desire to retain more of the materials for internal consumption. According to the Industrial Mineral Company of Australia (IMCOA), Chinese export quotas are projected to gradually decrease by a third from 30,200 tonnes in 2011 to 22,000 tonnes in 2016. In 2011, ROW demand exceeded Chinese exports of REE by 4,800 tonnes. By 2016, this gap is projected to widen to 34,000 tonnes indicating a need for a 2/3rds increase of ROW supply sources.
(click to enlarge)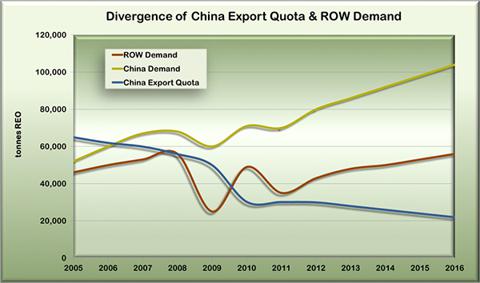 Figure 1 - Source: Kingsnorth, Dudley J., IMCOA - RARE EARTHS: Reducing our dependence upon China,
Metal Pages Rare Earths Conference, Beijing, September 2011/February 2012.
(click to enlarge)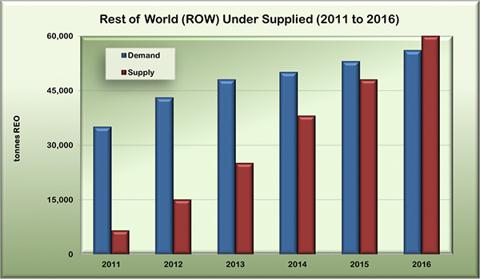 Figure 2 - Source: Kingsnorth, Dudley J., IMCOA - RARE EARTHS: Reducing our dependence upon China,
Metal Pages Rare Earths Conference, Beijing, September 2011/February 2012.
The ROW supply is projected to experience deficits of most REEs through 2015, with many of the light rare earths coming into balance during this time. A closer examination (Figure 3) of the projected supply and demand picture in 2016 shows several REEs are projected to continue to be in deficit. These REEs that have been identified as being particularly likely to experience future supply/demand deficits are termed by the Department of Energy as being critical rare earths or CREE.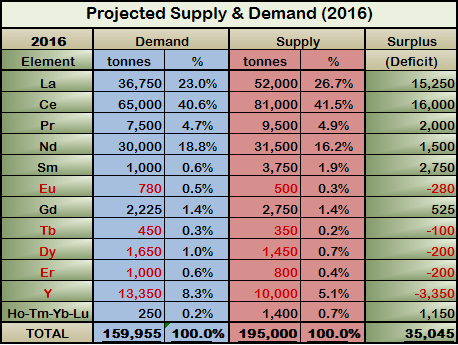 Figure 3 - Source: Kingsnorth, Dudley J., IMCOA - RARE EARTHS: Reducing our dependence upon China,
Metal Pages Rare Earths Conference, Beijing, September 2011/February 2012.
Nations that control rare earth production own one of the most capable economic and national security levers in the modern world. Chinese leaders recognized this in the 1970's and moved to control the rare earth supply and use its domination as a tool; to attract high tech companies and manufacturing to China for growth of its economy and to create jobs. In 1992, Deng Xioping is quoted as saying "the Middle East has oil, China has rare earths."
Just as the United States has reestablished itself as the leading global energy producer, many are calling for it to reemerge as a leader in the production of rare earths, once and for all breaking its ties to China.
Recently Dr. Stephen Leeb wrote an excellent article, Is The Pentagon Handing China The Keys To U.S. Defense? In it, he makes important reference to the fact that not all rare earths are equal. It is really all about the heavies and who has them. The best known domestic rare earth supplier is Molycorp (MCP). Their facilities in Sillamäe produce several compounds of the light and middle groups of rare earths, including lanthanum, cerium, praseodymium, neodymium and samarium-europium-gadolinium carbonates, oxides, metals, chloride and nitrate solutions.
In his article, he references a Scientific American article by highly respected environmental security specialist Saleem Ali who suggests that with the U.S. now in the game, China's rare earths dominance won't last.
Unfortunately, as Leeb points out, this type of commentary completely misses the big picture and underestimates the true degree of our issue. Of the 17 rare earth minerals, the five or so considered heavy are truly rare and China continues to control nearly 100% of their production worldwide.
Leeb rightfully states, "Molycorp has not made the U.S. self-sufficient in rare earths and it never will. The unfortunate reality is that for now and for the foreseeable future, the U.S. remains almost completely dependent on China for these essential commodities. This dependency could hurt U.S. world standing in multiple ways. It will ultimately short circuit any drive to renewable energies as we cannot manufacture in any quantity either hybrid cars or wind turbines and other motors. Finally, from the pentagon's view point, our dearth of heavy rare earth supply could cripple our ability to make sophisticated defense equipment. Rare earths are no subject to warrant complacency."
This brings me to an under the radar company that I believe could help the situation, and that's U.S. Rare Earths, Inc. (OTCQB:UREE). CEO Kevin Cassidy was recently interviewed on thestreet.com.
U.S. Rare Earths, Inc. controls more than 25,000 acres of mining claims across properties in Colorado, Montana, and Idaho including the rare earth resource rich Lemhi Pass region. Management at UREE has quickly and quietly been amassing a team of accomplished patriots who are strategically positioning the company as what might ultimately be the best domestic solution for rare earth independence in the free world.
In a short span of time, the Company has upgraded senior management with business and scientific experts, added key strategic Board members, obtained drill permits for each of its properties across three states, expanded its claims, initiated broad property wide exploration programs to include mapping, channel sampling and drilling, begun its N-43101 report and better capitalized the Company.
"US Rare Earths has been working at building a world-class company that can bring top quality jobs back to the US. As Americans, we cannot allow our fate to be left in the hands of a foreign monopoly which controls the production and distribution of rare earths. With General Franks, we have added a leader that understands the importance of rare earths and our country's need to have US production," said U.S. Rare Earths' Chairman of the Board, Victor Lattimore.
In addition to General Franks, the Company also has Governor and two-term Senator Bob Kerrey on its Board.
Unlike Molycorp and the rest of the pack in the U.S., Canada and Australia, U.S. Rare Earths' properties possess large amounts of Critical Rare Earth Elements ("CREOs") dysprosium, terbium, europium, neodymium and yttrium. In addition, unlike Molycorp and Lynas (OTCPK:LYSCF), U.S. Rare Earths is completely debt free.
U.S. Rare Earths holds nearly all of the historically known rare earth element mineralization occurrences in the Lemhi Pass District of East-Central Idaho and South-Western Montana. The Lemhi Pass area is ranked by Russian Academy of Sciences' Researcher, V. V. Seredin, as holding the richest critical rare earths in the continental U.S. The well known rare earth mineralized Lemhi Pass area covers approximately 120 Square Miles of terrain along the Idaho-Montana Border. The Company holds 97 mining lode claims in Montana and Idaho covering 1680 acres (680 hectares). Russia recently announced its commitment to invest $1 billion to develop its rare earth program. The Russian Academy of Sciences has identified UREE properties in Idaho and Montana, referenced below as "Lemhi Pass" as having the highest CREO ranking for the U.S., Canada and Australia.
The Company's CREO deposits have also been recognized by the Department of Energy ("DOE") and their properties are easily accessible and located close to proper infrastructure.
Most importantly, they have those critical heavies which could make them one of the very few true solutions capable of helping America finding a domestic solution to it's very international problem.
Of course, with any development stage mining company there are risks. Special attention should be paid to make sure the company is in a mining friendly location that is politically stable, has proven management, and is adequately funded to prove up resources. These factors can greatly influence the overall success of any project.
Disclosure: I am long UREE. I wrote this article myself, and it expresses my own opinions. I am not receiving compensation for it. I have no business relationship with any company whose stock is mentioned in this article.
Editor's Note: This article covers a stock trading at less than $1 per share and/or has less than a $100 million market cap. Please be aware of the risks associated with these stocks.
Editor's Note: This article covers one or more stocks trading at less than $1 per share and/or with less than a $100 million market cap. Please be aware of the risks associated with these stocks.