By Jeff Bailey
Honeywell (NYSE:HON), which has outperformed General Electric (NYSE:GE) in recent years, plans to distribute an increasing share of its earnings in the form of dividends over the next five years, a change in policy.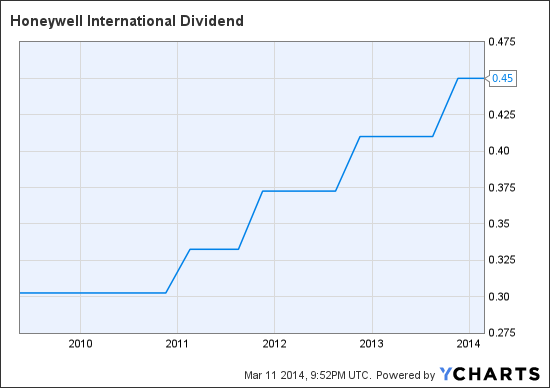 HON Dividend data by YCharts
For the last five years, Honeywell has boosted its payout roughly in line with increases in earnings. In an investor presentation, Honeywell says it now plans for dividends to rise faster than earnings through 2018.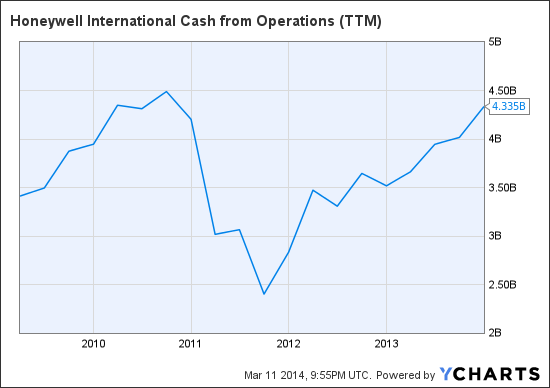 HON Cash from Operations (TTM) data by YCharts
About half of cash from operations is planned to go to dividends and to fund enough stock buybacks to keep shares outstanding flat. The other half of cash from operations will fund capital expenditures and acquisitions.
The Honeywell payout ratio appears low enough that dividend hikes over-and-above the rate of earnings increases shouldn't be a problem.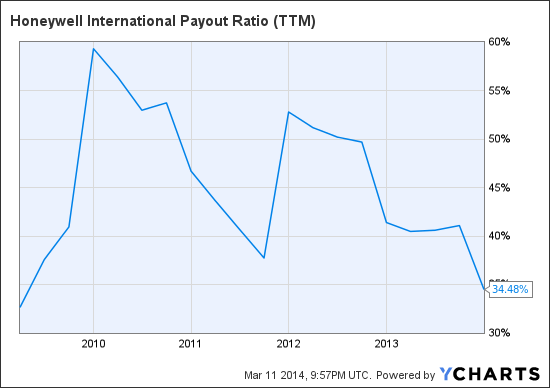 HON Payout Ratio (TTM) data by YCharts
Dividend yield is one of the few areas in which General Electric shares outshine Honeywell.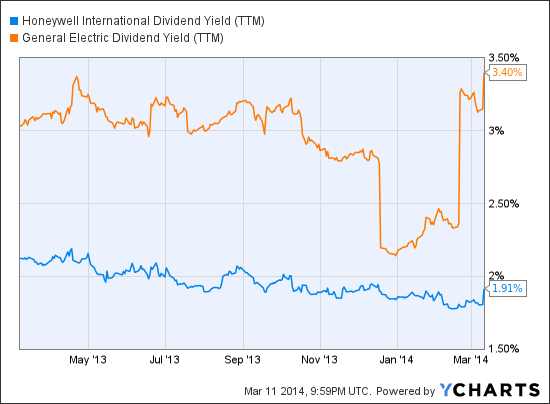 HON Dividend Yield (TTM) data by YCharts