A few months ago I commented on rising lumber prices and how, in my opinion, they were due for short term supply problems instead of demand.
It appears now that between winter rains ending and the home buyers tax credit expiring, the supply/demand situation has reversed itself. Lumber futures prices peaked in mid April and are now below when I first posted on February 8, 2010.
right click 'view image' to enlarge

The full impact of the tax credit's expiration is not yet known but home mortgage purchase application data is not promising. Calculated Risk (2010 June 9) states:
Purchase and refinance applications dropped this week, even after an adjustment for the Memorial Day holiday. Purchase applications are now 35 percent below their level of four weeks ago, as home buyers have not yet returned to the market following the expiration of the home buyer tax credit at the end of April.
A longer term graph from Calculated Risk does not show any sort of bottoming in the trend either.
right click 'view image' to enlarge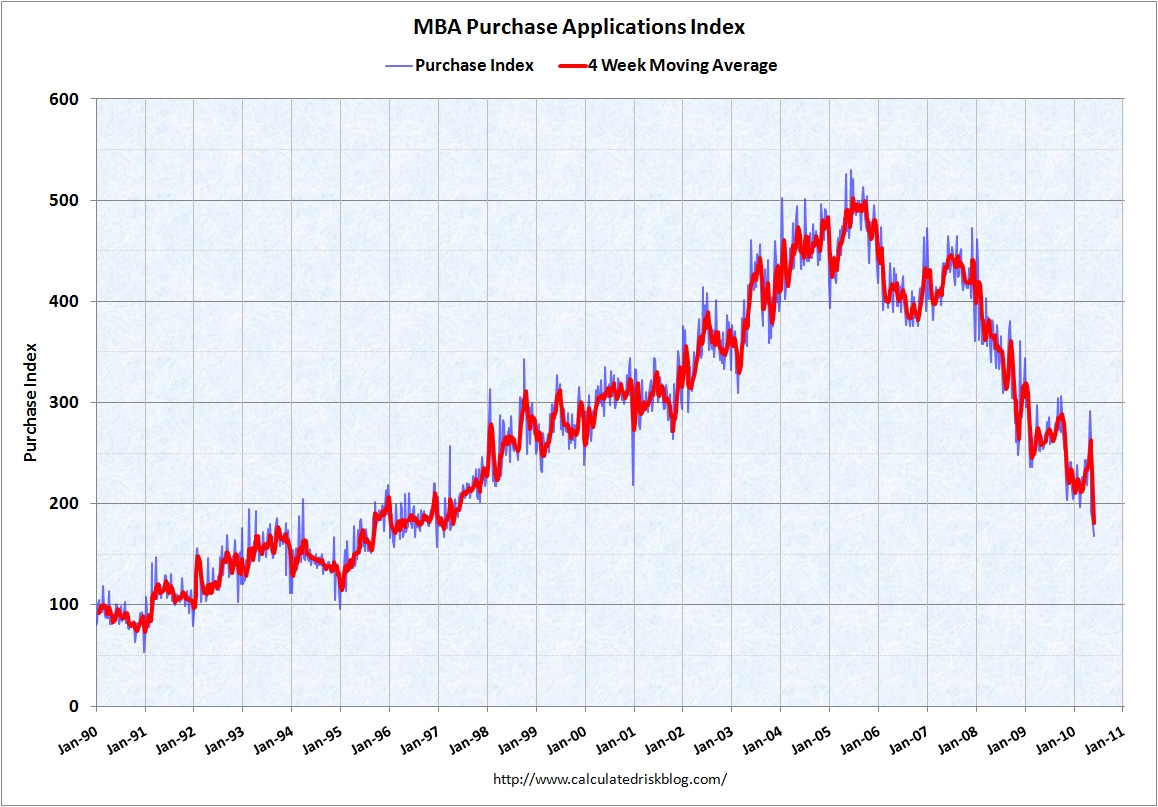 The elevated level of mortgage delinquencies and real estate owned by the GSE's provides a very clear glimpse at 'shadow' inventory that may appear in the comings months. (Data from my May 12th posting.) Add it all up and existing housing supply looks to increase and demand continues dropping.
Disclosure: Author holds a short position in PCL