With the markets' rally this past week I wanted to look and see if the VIX was telling us anything. To me this looks like nothing more than a healthy correction and it has 3 key things going for it that signals the downtrend in the markets is going to resume.
I can also say this with my proprietary indicators remaining bearish and I believe if this market was really going to take off to the upside I would have already received a buy signal.
34 EMA support has been strong. Yes we breached it on Friday, and it could just as easily fall to it's 50 EMA. But so far no warning signs there.
RSI has remained above 40. Typically the fluctuations between 40-80 are normal for a bull market.
ADX has remained positive and extremely strong.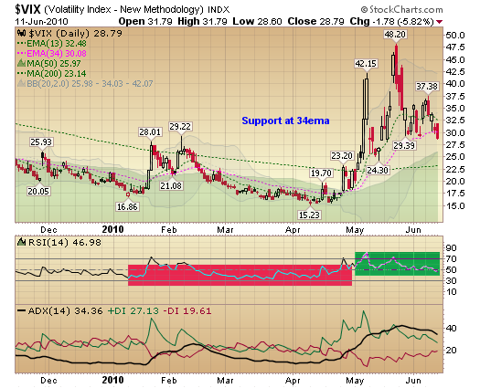 ()