On March 3, 2014 Tonix Pharmaceuticals (NASDAQ:TNXP) announced that they had recently held a pre-Investigational New Drug (pre-IND) meeting with the US. Food and Drug Administration (FDA) to discuss the development of TNX-201, a single isomer isometheptene (IMH) for the relief of episodic tension-type headache (ETTH).
…Tension Type Headaches…
Tension type headaches (TTH) are the most common type of headaches among adults and are also known as "stress headaches". These headaches were previously known by a number of terms, however the term "tension-type headache" was chosen by the International Classification Headache Diagnosis I (ICHD) in 1988 and later retained by ICHD II in 2004. The terms "tension" and "type" refer to the unknown nature of the underlying etiology, however a number of clinical studies have been performed that underscore their neurobiological basis.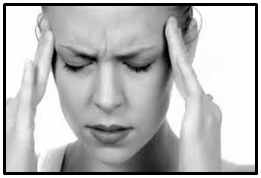 ICHD II classified tension type headaches as either episodic (ETTH) or chronic (CTTH). ETTH are further subdivided into infrequent (occurring less than 12 days per year) or frequent (more than 12 days per year but less than 180 days per year). CTTH are characterized by an occurrence of more than 180 days per year. The clinical symptoms for the three types of headache are all similar and are only differentiated based on their frequency.
Approximately 20% of the world's population suffers from tension type headaches. Women are slightly more affected than men and the peak incidence occurs between the ages of 30-39 and decreases with increasing age. A 1997 study showed that lost workdays from TTH are as much as three times greater than from migraine headaches.
Despite numerous clinical studies, the exact cause of TTH remains elusive, however there are certain things that seem to trigger them including: stress and anxiety, squinting, poor posture, dehydration, noise, bright sunlight, tiredness and certain smells. TTH are known as primary headaches, which means that there is no underlying condition that causes them (such as a tumor or hemorrhage). Other types of primary headaches include migraines and cluster headaches.
The pain associated with TTH is typically described as a dull pressure with the feeling of wearing a tight fitting band around the head. Clinical diagnosis of TTH is based on negative features (i.e., the absence of symptoms that characterize other headaches). Physical activity has no bearing on the intensity of the headache, which distinguishes TTH from migraine headaches where any type of physical activity worsens the pain. Nausea and vomiting, if present, precludes the diagnosis of TTH, while photophobia or phonophobia may be present but not concurrently.
Current treatment options for ETTH include over-the-counter analgesics such as ibuprofen, naproxen, acetaminophen, and aspirin, all of which have been shown to be more effective than placebo in controlled trials. Studies have shown that non-steroidal anti-inflammatory drugs (NSAIDs) such as ibuprofen and naproxen are most likely more effective than aspirin or acetaminophen, but these results are not unequivocal. Caffeine, codeine, sedatives, or tranquilizers are often combined with NSAIDs to increase their efficacy, however this can lead to the risk for dependency, abuse, and chronification of the headache.
The only currently FDA approved medications for the treatment of ETTH are fioricet and fiorinal, both of which contain butalbital, a barbiturate that can lead to dependency. These compounds have also been linked to Medication Overuse Headaches (MOH), also known as rebound headaches. These headaches occur through the overuse of pain medications to relieve primary headaches. They can occur frequently, can be very painful and are the third most common cause of headache. Regular use of over-the-counter medications such as ibuprofen and acetaminophen have also been linked to MOH, thus doctors typically advise limiting their use to not more than two days weekly. In addition to MOH, the overuse of acetaminophen has been linked to liver damage while the overuse of NSAID can cause gastrointestinal bleeding.
…A New Treatment Option…
Tonix has a stated mission of developing new pharmaceutical products for central nervous system (CNS) conditions that may be safer and more effective than what is currently available. The company does this by searching for potential therapeutic solutions among already existing pharmaceutical agents that have been used successfully in patients for other conditions. This strategy is being applied to the company's Phase 2/3 candidate, TNX-102SL, a low-dose cyclobenzaprine under investigation for the treatment of fibromyalgia, and now to the treatment of ETTH through the development of TNX-201, an improved formulation of isometheptene.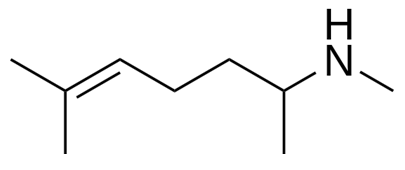 Isometheptene, 6-methylamino-2-methylheptene, is a compound that has been utilized to treat headaches for greater than 50 years. It is composed of two isomers, one believed to provide efficacy while the other only contributes to side-effects. It was first introduced into the clinic for the treatment of spasdic conditions of the biliary and urinary tracts but quickly became utilized in the treatment of migraine headaches. It is an indirect-acting agent and is thought to elicit an anti-headache action through a sympathomimetic effect leading to constriction of blood vessels in the head. It targets both the Alpha-1A adrenergic receptor and the synaptic vesicular amine transporter. Interaction with these cell surface targets elicits smooth muscle activation leading to vasoconstriction.
There have been five controlled clinical trials with isometheptene either alone or in combination with dichlorophenazone and acetaminophen for the treatment of migraines and TTH (Diener, 2000). In two trials, the isometheptene combination was found to be superior to placebo. In one of those trials, isometheptene alone was also found to be superior to placebo and in another study was comparable to the isometheptene combination. Two studies examined the clinical efficacy of isometheptene combination in comparison with acetaminophen or isometheptene alone and found no significant advantage to the combination product. The fact that the combination product is not superior to isometheptene alone supports the development of TNX-201 as a stand-alone product.
…TNX-201 Offers An Improved Version of Isometheptene…
Tonix has developed a method for purifying a single isomer of isometheptene that the company believes can potentially reduce the toxicity associated with the racemic mixture (a mixture of the two isomeric forms). Isomers are molecules with the same molecular formula but that differ in their chemical structure. The two types of isomers are structural isomers, where the atoms of two isomers are joined together in different ways, and stereoisomers, where the molecules are identical in atomic constitution and bonding, but differ in the three-dimensional arrangement of the atoms, of which isometheptene is an example.
Historically, most drugs were developed as racemates (i.e., compounds with 50:50 proportions of enantiomers). There are many examples available where both members of an enantiomer pair are active (e.g., ibuprofen), where one member is active while the other is inactive (e.g., β-lactam antibiotics) and where one member is active while the other member has toxic effects (e.g., thalidomide and salbutamol). Isometheptene falls under the category of drugs where one isomer is believed to confer the anti-headache effect while the other isomer is responsible for the unwanted side effects.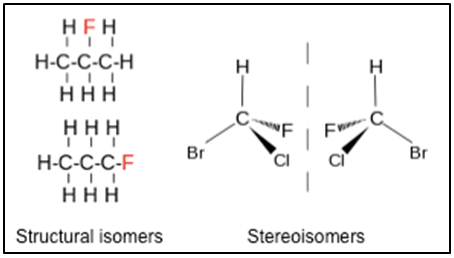 In 1992, the FDA published guidelines on the development of new stereoisomeric drugs. The guidelines specifically cover the development of a single stereoisomer after a racemic mixture has been studied, which is the situation with the development of TNX-201. For pre-clinical testing, toxicological studies must be conducted that compare both the racemic mixture and the single stereoisomer. If no toxicological differences are seen between the mixture and the stereoisomer then no further studies are required. In the press release about the pre-IND meeting, Tonix indicated that no further pre-clinical testing will be required before filing of the IND, which we believe to mean that the company has seen no pharmacological or toxicological differences with the single stereoisomer preparation of isometheptrene compared to traditional racemic preparations of the compound. This is not surprising, as isometheptene has been administered to patients for greater than 50 years and has a relatively good safety profile.
…Isometheptene History & Regulatory Pathway…
Isometheptene has been sold for a number of years as a combination medication with dichloralphenazone and acetaminophen under the brand names Midrin, Duradrin, and Epidrine for the treatment of migraine headaches. However, these medications never went through the proper FDA approval process, as they were originally marketed before the 1962 amendment to the 1938 Food, Drug and Cosmetic Act. This amendment required manufacturers to show that their medications were both safe and effective, while the 1938 Food, Drug and Cosmetic Act had only required a safety requirement for selling pharmaceuticals.
To comply with the new law, in 1966 the FDA established the Drug Efficacy Study Implementation (DESI) list to test all compounds approved for sale between 1938 and 1962 and classify them as effective, ineffective, or further study required. Regardless of classification, in order to continue marketing any DESI drug the FDA requires clinical trials and a proper NDA filing. Thus far, no companies manufacturing compounds containing isometheptene have filed an NDA for their approval by the FDA. Thus, all products containing isometheptene are marketed as unapproved products in the U.S. and a marketing withdrawal has been sanctioned by the FDA since 2010.
Since the FDA has never approved isometheptene, Tonix will have to pursue the traditional 505(b)(1) NDA requirements, which includes the full complement of safety and efficacy studies in order to gain approval for TNX-201. With all pre-clinical work completed, the IND for TNX-201 should be filed in the third quarter of 2014 with a first-in-human clinical pharmacology study commencing in the fourth quarter of 2014. Assuming that the clinical trials go according to plan, we foresee TNX-201 clinical trials finishing in 2017 with an NDA filing in 2018.
…Strong IP Protection & Cash to Drive Development of TNX-201…
Tonix has an extensive patent portfolio for TNX-201. The intellectual property relates to isometheptene isomers and includes patent applications directed to a purified isomer of isometheptene, pharmaceutical compositions containing isometheptene, isometheptene formulations, methods for modulating headache and other CNS conditions and treating CNS conditions utilizing isometheptene isomers, and methods of manufacturing isometheptene isomers. The Isometheptene Technology patent portfolio includes U.S. patent applications such as U.S. Provisional Patent Application Nos. 61/754,281, 61/793,456, and 61/814,664. If U.S. and non-U.S. patents claiming priority from those applications issue, those patents would expire in 2034, excluding any patent term adjustments or extensions.
On January 29, 2014 Tonix announced the closing of a $43.5 million public offering of common stock. This large infusion of cash provides the company enormous flexibility and the opportunity to continue the development of TNX-201 in addition to continuing development of TNX-102 for fibromyalgia and post-traumatic stress disorder.
…Estimating Peak Sales for TNX-201…
Below we've provided a rough sketch of what peak sales for TNX-201 might be in 10 years. Our assumptions are as follows:
45 million Americans have TTH (~20% of U.S. adult population)
Approximately 80% are episodic in nature
Approximately 10% are not adequately treated by OTC NSAIDs or aspirin
Approximately 50% will seek medical Rx for TTH (not a migraine drug)
Priced at $20 per pill - a discount to migraine drugs Cambia® and Treximet® that $33 and $28 per dose, respectively, but a sizable increase from OTC ibuprofen or generic isometheptene formulations that are not FDA approved and carry significant side effects.
Assume the average episodic patient that seeks medical Rx experiences 52 per year (one a week), which is slightly more than the average migraine sufferer but still less than CTTH patients.
Assume 10% market penetration
All this gets us to peak sales in 2024 of around $283 million. That is a nice sized product for a company like Tonix Pharmaceuticals that has a market capitalization of only $100 million. On an NPV basis we see TNX-201 worth $2 to $3 per share. That's on top of TNX-102, which we believe fully supports the current valuation and is worth $15 to $20 per share.

Co-Authored By David Bautz, PhD
Disclosure: I have no positions in any stocks mentioned, and no plans to initiate any positions within the next 72 hours. I wrote this article myself, and it expresses my own opinions. I am not receiving compensation for it (other than from Seeking Alpha). I have no business relationship with any company whose stock is mentioned in this article.
Editor's Note: This article covers a stock trading at less than $1 per share and/or has less than a $100 million market cap. Please be aware of the risks associated with these stocks.
Editor's Note: This article covers one or more stocks trading at less than $1 per share and/or with less than a $100 million market cap. Please be aware of the risks associated with these stocks.