The latest report that Hewlett-Packard (NYSE:HPQ) is on track to start its 3D printing by June should not be a reason for 3D Systems (NYSE:DDD) investors to hit the panic button. Don't let this latest press deter you from swing trading DDD for the short-term, or holding it long for a possible HP and 3D Systems merger scenario.

HP CEO Meg Whitman claims that HP researchers already solved critical technical problems which will help HP make a successful entry to the 3D printing industry. The Reuters article mentioned that HP has solved the problem regarding the durability of finished products by improving the quality of the substrates used in the company's 3D printing process. More importantly, Whitman also revealed that HP has managed to speed up the entire process of 3D printing.
The tedious printing speed is a major factor why 3D printing has not yet received wider acceptance among consumers. If HP really delivers a higher speed home 3D printer than what 3D Systems and Stratasys (NASDAQ:SSYS) have, then now is a great time to buy HP shares.
On the other hand, HP already failed earlier in its effort to enter the 3D printing market. Whitman's company signed a manufacturing and distribution deal with Stratasys in 2010. HP decided to terminate its deal with Stratasys in 2012. I don't really know why those two parted ways.
The important clue is HP tried and failed. HP's June announcement also doesn't mean the company will immediately be rolling out 3D printers alongside their inkjet printers. It will take time for the company to make a commercial launch. It will be better for HP to adjust its latest 3D solutions to improve 3D Systems' current products.
Should HP's latest foray into 3D printing prove to be a flop like it was two years ago, it will be very hard for the company to catch up with the current leaders, 3D Systems and Stratasys.
3D Systems is A Good Fit for HP
I assume that HP is making a second attempt to enter the growing 3D printing market primarily because of 3D Systems' rapid sales growth. The numbers do not lie; DDD produced consistent double digit revenue growth rate for the last five years.

I do not doubt that HP actually has the resources and distribution network to go on its way. However, a merger with 3D Systems still offers compelling reasons. In addition to its in-house patents, 3D Systems' buying spree has given it ownership of other important 3D printing IP assets.
HP's strong presence in the corporate server/data market plays well with 3D Systems' high-end products. 3D Systems already proved its mettle with its success in the enterprise market. Based on its latest earnings report, DDD's biggest revenue came from non-consumer solutions sales.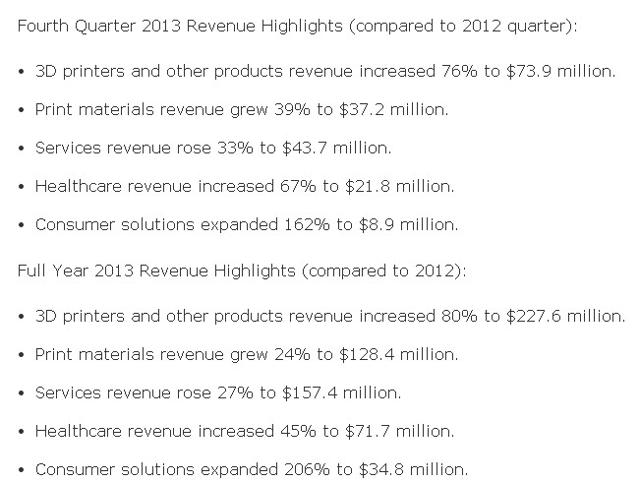 I do not believe that DDD's M&A-fueled growth is reason enough to dismiss the company's success as an illusion. Again, the non-organic growth of 3D Systems gave it access to new customers, IP technologies, and eliminated competition. I don't think U.S. regulators have been negligent in their jobs to see to it that DDD's CEO Avi Reichental did not cook up 3D Systems' books to show fake sales.
I also believe that HP's enterprise-centric business should help 3D Systems retain its high-margin sales to corporate customers. A rapid shift towards low-ASP products can greatly affect DDD's already thin net income. While there's a popular demand for cheaper personal printers, 3D Systems will not benefit much from selling cheap printers now.
The biggest benefit to HP of a possible HP merger with DDD is immediate access to a profitable company that already has the biggest market share in 3D printing. Quickparts is a nice complementary service for HP's corporate customers. HP's huge cash reserves can even let it buy DDD in an all-cash deal now that DDD is selling in the low 60s.
3D Systems Can Survive Against HP
3D Systems' growth rate can suffer from HP's entry. Should HP decide to go it alone, I still firmly believe that the DDD can survive and thrive. The company has been in the business since the 1980s and outlived or outpaced the competition. 3D Systems can even survive in the face of an HP and Stratasys merger.
While the high 12.60 P/S and 11.52 EV/R worries some, DDD has no debilitating debt handicap to make the company go bankrupt anytime soon. 3D Systems is in a disruptive high growth business, so it's natural for the company to trade at premium P/S, P/E ratios.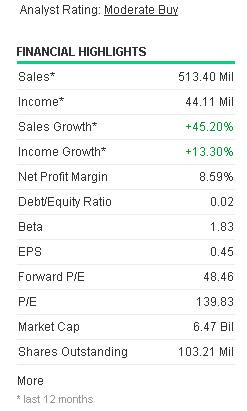 SSYS, on the surface, looks like a better merger partner for HP due to its current lower market cap and lower projected forward P/E. But I'm hoping that HP will take into account that 3D Systems is the one with a more diverse portfolio of 3D printing solutions. DDD is also currently profitable while SSYS suffered a loss despite the big surge in its sales.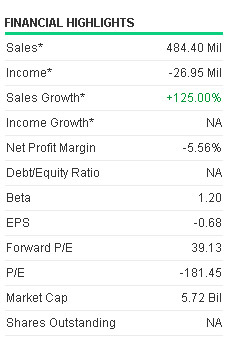 The big pullback since January improves DDD's chance to be acquired by a bigger company. If HP decides not to merge or buy 3D Systems, there's still Seiko Epson. Industry consolidation, like what DDD has been doing with its frenzied buy-outs of smaller firms, is ultimately beneficial to the future of the 3D printing industry.
Conclusion
The big 3.2% drop in DDD recently is understandable. Investors are nervous about the latest report on HP's 3D printing advances. It did not also help that CEO Avi Reichental sold 66,700 shares last March 14. Further drops are on the horizon.

A cheaper DDD is just fine with me. I'm waiting for the bears to bring it down further so I can buy some more. A merger or takeover offer from HP, Epson, or any bigger company is not farfetched. The lower market cap makes the company more affordable to prospective buyers.
HP or Epson, with 3D Systems under their wings, can help 3D printers become as popular as laser/inkjet printers in the office and households. However, 3D Systems' inherent flexibility and long experience in the industry make it capable enough to prosper as an independent company.
Disclosure: I am long DDD. I wrote this article myself, and it expresses my own opinions. I am not receiving compensation for it (other than from Seeking Alpha). I have no business relationship with any company whose stock is mentioned in this article.