DryShips (NASDAQ:DRYS) has hurt a lot of investors since it traded north of $100 only 7 years ago.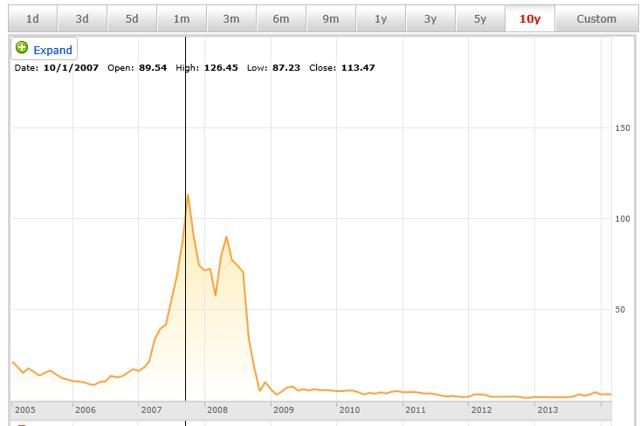 Source: iTrade
The fall to its current trading price of about $3.25 a share has erased 98% of its value in less than 8 years. It was a great trade if you were short.
Longs have made money too, however, as the stock has more than doubled since its lows last year. The question is whether the bounce has enough legs to support a long position for the hoped for ride back up in a tight shipping market.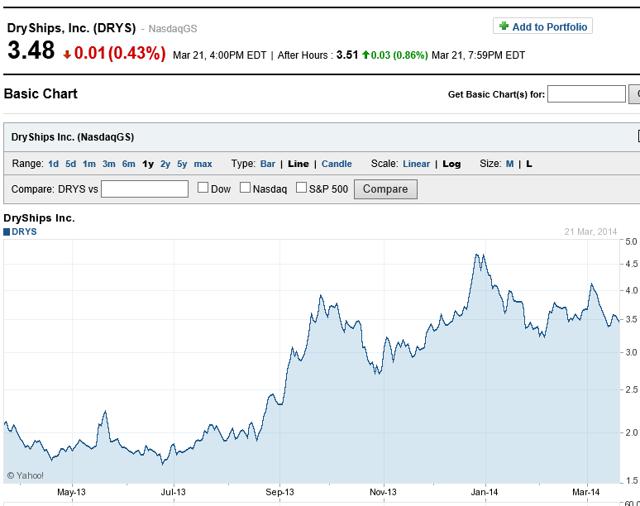 SA Author Quoth the Raven has published a recent bullish article suggesting it might well be time to buy DRYS. It is a solid case and one worth considering at some point.
My own view is that it is a bit too early. A significant portion of dry bulk shipping is iron ore and coal which comprise 60% of sea borne commodity transportation. Iron ore and metallurgical coal demand run hand in hand of course, so the state of the steel industry and its outlook are key factors in assessing the time for an investment in DryShips.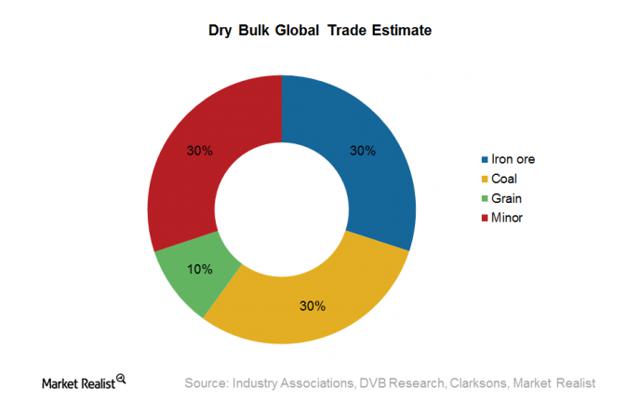 China is the key factor in iron ore and coal demand, fueled by the country's heavy investment in property and infrastructure in recent years. These sectors make up two thirds of China's steel demand.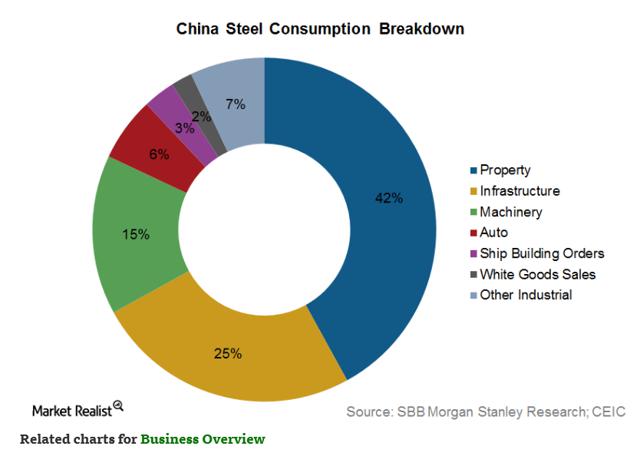 Source: Market Realist
Unfortunately, Chinese investment in property and infrastructure may have run their course as China moves to a consumers led economy from an industrial one. Stories of thousands of completed but unsold homes and the recent failure of a Chinese builder, a first for China, suggest the construction sector has peaked. Such a conclusion is consistent with China inventories of iron ore have been piling up recently, as illustrated by this Bloomberg chart published on Zerohedge.com.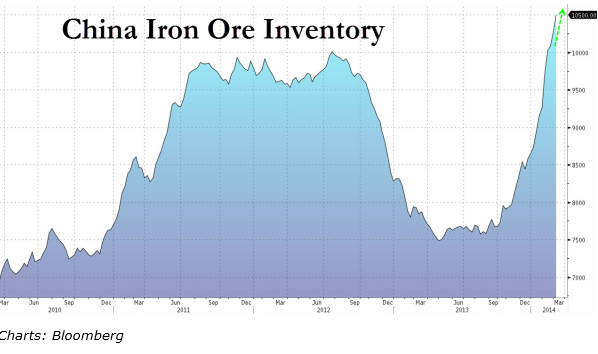 Imports of iron ore and coal into China were at record levels until recently, when weak demand saw imports begin to fall off owing to swollen inventories and a weaker outlook for the Chinese economy, as reported by Reuters March 5, 2014.
DryShips is highly leveraged both in absolute terms and relative to its peer group.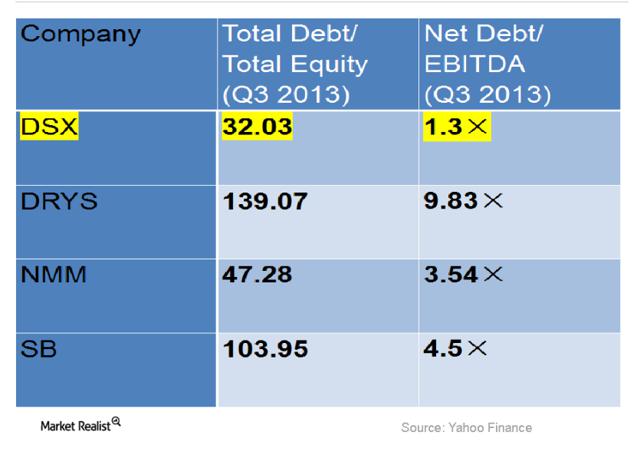 Not surprisingly given that leverage, DryShips is the shipper with the highest Beta in the universe of bulk shippers.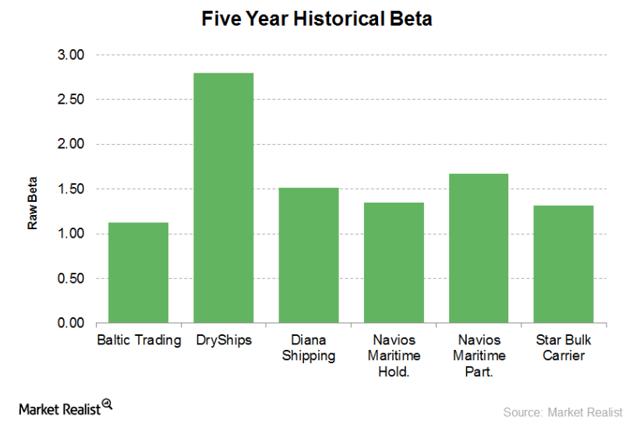 Beta cuts both ways, of course, As a result, my view is that the current weakness in Chinese imports will reflect in slowing demand for bulk shipping companies; lower day rates; and, pressure on the shares of the group with particular impact on DRYS.
That pull back, if it occurs, may present a buying opportunity well below today's price where a long term holder could reasonably foresee strong gains in the next upward cycle in shipping markets.
Those with more courage than I have might buy now with a longer term horizon if they can see through the weakness I fear may impact the short term. For those, I say caution should be the watch word. Don't go down with the ship.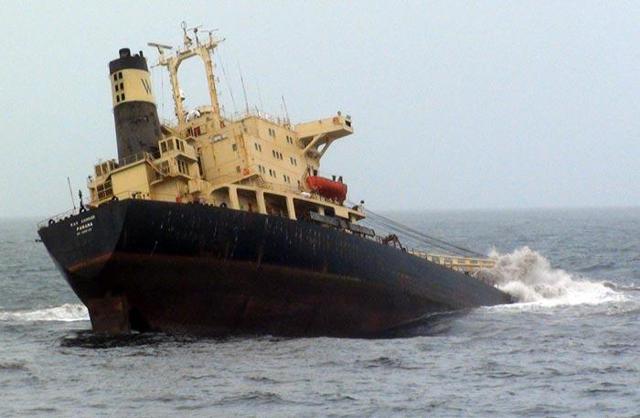 Source: NDTV.com
I have no position in DRYS but will look for an opportunity to buy below $2.50 a share in the coming months.
Disclosure: I have no positions in any stocks mentioned, and no plans to initiate any positions within the next 72 hours. I wrote this article myself, and it expresses my own opinions. I am not receiving compensation for it (other than from Seeking Alpha). I have no business relationship with any company whose stock is mentioned in this article.