The market gave Nokia (NYSE:NOK) a hard ride this week. The price is down by almost 5% over a 5-day period. Despite the fact that Microsoft has little chance of backing out of the D&S deal, the sell-side crowd took the Indian tax dispute as an excuse to pummel NOK. Nokia already made it clear that this annoying tax issue won't affect the deal. Yet the shorts still find it a very valid reason to attack NOK.
The market always deals NOK a bad beating when bad news hits the press, but never gives it a fair shake when good things happen to the company. Nokia's AOSP Android handset is proving to be an instant hit. NOK hardly moved up after the company hinted that Nokia X received a great reception from the Chinese market.
While some people doubted the 1 million pre-order claims, others even hinted that the number of China pre-orders went as high as 4 million. I cannot vouch for these huge estimates but the mere fact that the $120 Nokia X is receiving a lot of interest from Chinese customers, should have prompted a little bit of positive market reaction. It did not happen.
The world has forgotten that Nokia was once the undisputed champion of the phone business. It lost the belt to Apple (NASDAQ:AAPL) and Samsung (OTC:SSNLF) but Nokia hasn't lost its knockout punch when it comes to selling phones. Selling the WP8 platform against the mighty Android and iOS wasn't easy.
The fact that Nokia managed to sell more than 25 million units of Lumia phones last year, is an obvious clue to me that the company can even sell much more with the Nokia X Android line-up. This reality is ignored by many and the market accordingly gives little importance to Nokia's knockout power when it comes to making and selling phones.
Indian Tax Dispute
The report that the Indian Supreme Court denied the motion of Nokia's tax case over the Chennai plant gave the bears the excuse to beat up NOK. The tax people want Nokia to post a $367 million into an escrow account to let the company include its giant Chennai plant in the deal with Microsoft (NASDAQ:MSFT).
Nokia is arguing that the Chennai plant exclusively produced handsets intended for sale outside India. Those products were therefore exempt from taxes. However, tax officials claimed that the plant made phones which were sold inside India so Nokia must pay back taxes and penalties that could amount to more than $3.4 billion.
Worse, Nokia got served another $414 million tax claim. This dispute has gotten to a point that Finland's government already asked the Indian authorities last year to review Nokia's tax problem under the Indian-Finland Tax Treaty. However, recent news showed the Indian government is out for Nokia's blood.
This case is crucial because India's approval is perceived to be the only regulatory stumbling block towards the full completion of the Devices & Services division sale to Microsoft. China is already likely to approve the deal after Microsoft made it clear that it won't be charging higher licensing fees.
In my country, the Philippines, matters of tax dispute could have been quickly prevented by sweet- talking a few influential politicians. Nokia could have easily avoided this quicksand legal problem if it had the backing of powerful Indian politicians.
The bears are now having a party beating up NOK because Nokia's Indian subsidiary operations failed to recruit enough political backing.
Nokia Can Shut Down Chennai
Nokia and Microsoft have until September 3 to close the deal but it is preferable that the original March 31 deadline is met. Nokia can sell its D&S division without its Chennai factory, and just use it as a contract manufacturer for WP8 products.
I don't know exactly how much the Chennai unit is worth, but I believe its way below the $3.4 billion that the Indian tax people want for Nokia's alleged tax deficiencies. Nokia will not get the full original $7.2 billion price tag for D&S without Chennai in the package but it is still preferable to a delay.
I don't think the politicians are taking into consideration that Nokia might even shut down the plant. More than 8,000 Indian workers will be displaced should Nokia close the factory. Due to this tax dispute, the Nokia X will not be made in India anymore. Nokia will produce its line of Android phones in China instead.
Near Term Impact
It is imperative that Nokia completes the sale of its D&S division to Microsoft as soon as possible. I see NOK dropping lower while this issue is not resolved by March 31. Nokia is not really that hard up for cash, but getting rid of its money-losing division is seen by many investors as a Eureka solution.
Microsoft has all the incentives to buy Nokia phone unit. Nadella wants to finish what Ballmer started - make Microsoft a relevant force in mobile. Losing $750 million as a penalty for walking away from the deal is peanuts compared to what Microsoft will lose if it remains a bench player in mobile.
Should the unthinkable happen and Microsoft walks away from the deal, Nokia still gets the $750 million to fund its Nokia X initiative. I firmly believe that NOK can make its phone division profitable again if it concentrates more on Android instead of WP8 phones.
Cheaper SoCs from Allwinner or MediaTek can help Nokia produce entry-level Android phones with a decent profit margin.
Conclusion
My near term action for Nokia is to wait until March 31. If Nokia announces a delay, the certain drop will help me buy more NOK at a lower price range. I may also buy put options on Monday or Tuesday as test drive of my attempt in options trading. I want to profit from the bears too.
Again, I see little to nil chance of Microsoft walking away from the deal. The Indian authorities just want their share of the $7.2 billion pie. Rumored-CEO-to-be, Rajeev Suri ought to fly to India. I'm sure Suri, not Elop, can find the right people in New Delhi to make these tax problems go away.
MSN Money gives NOK a HOLD rating which I agree with.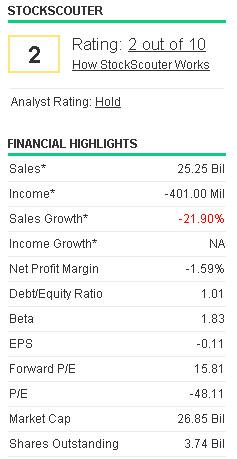 Disclosure: I am long NOK. I wrote this article myself, and it expresses my own opinions. I am not receiving compensation for it (other than from Seeking Alpha). I have no business relationship with any company whose stock is mentioned in this article.