Call me hard-headed or ignorant, but it's been a whole winter season of ignoring the "less than stellar" automaker headlines, blaming the weather, and rejoicing in the overseas progress that the U.S. automakers have made in the meantime.
Ford (NYSE:F), still, has come off its high over the last few months, but remains up 16.7% over the last twelve months. In addition, the company is offering a recently reinstated dividend to help entice investors.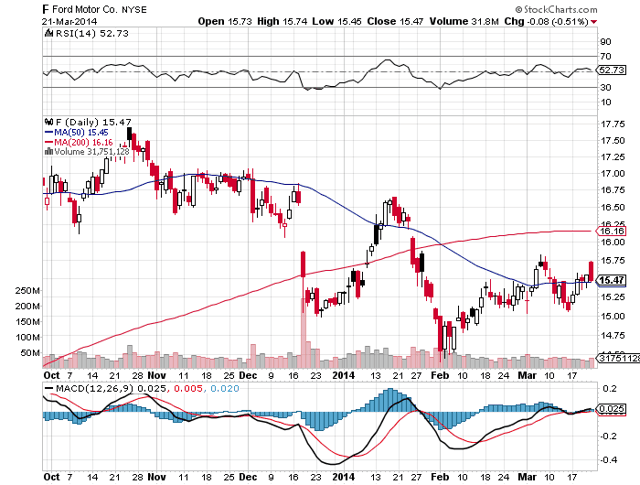 Ford, like General Motors (NYSE:GM), is one of my permanent long positions that make up the foundation of my portfolio. I want to talk about what my action is going to be with Ford this week and discuss this morning's news as related to Ford, as I already stated last week I was upping my GM position 15% on the continued drag of the ignition recall headlines.

As recently as this morning, I explored some options in an Instablog as to why Ford might be a good stock worth your tax return this year, as well. Most of my argument continues to revolve around the fact that the company is fundamentally undervalued and continues to post significant progress in its global sales, which are positioned to be the main sales catalyst for the company heading into the next year.
I'm spending this article talking about Ford because it's the position I haven't added to yet, and one that I've decided I'm going to be adding to by buying vanilla calls, possibly as early as today.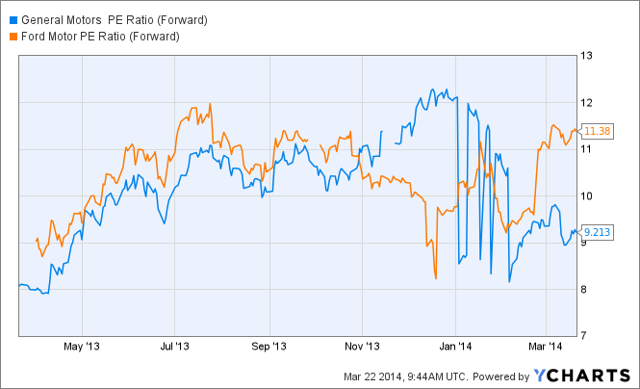 This morning's news, as reported by Seeking Alpha, was that the early read on March auto sales was coming in a bit light:
An early read on automobile sales from J.D. Power and Associates indicates sales for March are tracking at an annual selling rate of 15.6M.
The mark is slightly below the research firm's forecast of 15.8M.
Analysts sees March as a make-or-break month for the industry if it hopes to reach full-year expectations after weather stalled traffic during the January and February.
Prices will also be closely watched in March with inventory levels running high. Kelley Blue Book notes the average transaction price in March is up 1.6% Y/Y to $32,100 so far.
This information seemed to have little to no effect on the market this morning, as both Ford and General Motors aren't really trading much in the pre-market session.
Further, this information isn't really driving my thesis one way or another, nor should it really have any effect on investors in Ford. The reason being? Think of how many times in the Midwest we've had 50-60 degree days, figured the winter was finally coming to a close, and then were slapped with a 28 degree day and a snowstorm the very next day.
The point? The winter hasn't actually ended yet, it's likely still having an effect on the amount of autos being sold. Yes, people are starting to thaw out a bit, but the winter is far from over. And, we're having one of the coldest March's since the 1800s in places like Chicago, Detroit, Philadelphia, and New York.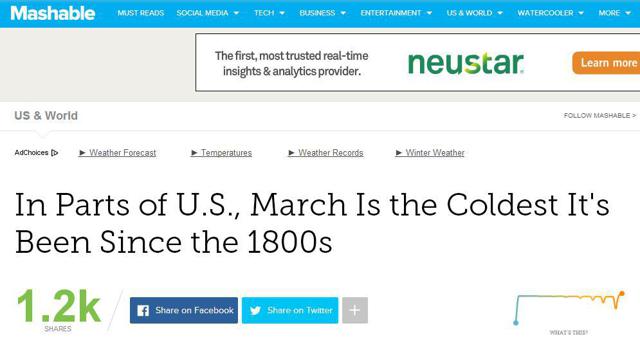 Further, the data that we've been offered this morning is a product of only 22 days of March. That's representative of 71% of the month. There's still enough time, if it warms up, for these numbers to increase and beat estimates. So, why act on them just yet?
Thusly, I'm going to continue to argue that this pricing is not the spot to be unloading your Ford stock. This is an area where I would consider opening a position, or potentially adding to a position that could be slightly underwater if you purchased in the $16-$17 range.
Remember, this is coming on the heels of the news we were offered earlier this month - news of Ford gaining over GM in the truck segment and news of a good February overseas for Ford.

The U.S. sales numbers are going to come around, eventually. It's simply going to be a product of when things decide to warm up a bit more. With Asian and European growth continuing to fuel my bullish sentiment on this fundamentally undervalued company, it's likely I will be adding to my Ford position this week.
Best of luck to all investors.
Disclosure: I am long F, GM. I wrote this article myself, and it expresses my own opinions. I am not receiving compensation for it (other than from Seeking Alpha). I have no business relationship with any company whose stock is mentioned in this article.