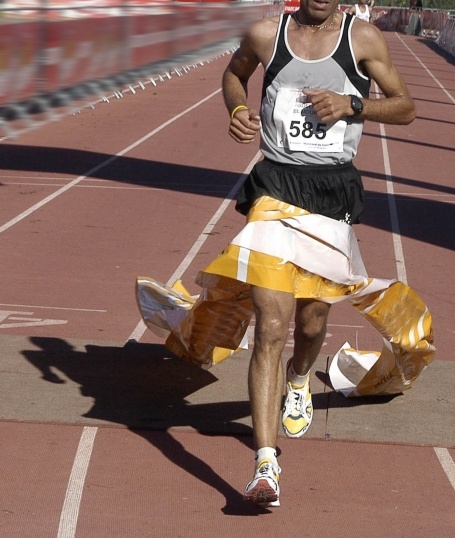 It was Mark Twain who famously stated, "The reports of my death have been greatly exaggerated." So too has the death of equities been overstated. Long-term stock bulls don't have a lot to point to since the market, as measured by the S&P 500 index, has done absolutely nothing over the last 12 years (see Lost Decade). Over the last 10 years, the market is actually down about -20% without dividends (and about flat if you account for reinvested dividends). So if equities belong at the morgue, why not just short the market, burn your dollars, and hang out in a cave with a pile of gold? Well, behind the scenes, and off the radar of nanosecond, high frequency, day-trading CNBC junkies, there has been a quiet but deliberate strengthening in the earnings foundation of the market. In the investing world it's difficult to move forward through sand. Even without a sturdy running foundation, sprinters can race to the front of the pack, but those disciplined runners who systematically train for marathons are the ones who successfully make it to the finish line.
Prices Chopped in Half
What many pundits and media mavens fail to recognize is S&P corporate profits have virtually doubled since 1998 (a historically elevated base), despite market prices stuck in quicksand for a dozen years. What does this say about the valuation of the market when prices go nowhere and profits double? Simple math tells us that all stock market inventory is selling for -50% off (the market multiple has been chopped in half). That's exactly what we have seen – the June 1998 market multiple (valuation) stood around 27x earnings and today's 2010 earnings estimates imply a multiple of about 13.5 x projected profits. With the rear-view mirror assisting us, it's easy to understand why pre-2000 (tech bubble) valuations were expensive. By coupling more reasonable valuations with a 10-Year Treasury Note trading at 3.19% and lofty bond prices, I would expect stocks to be poised for a much better decade of relative performance versus bonds. The case becomes even stronger if you believe 2011 S&P 500 estimates are achievable (12x's earnings).
In order to make the decade long valuation contraction more apparent, I wanted include a random group of stocks (mixture of healthcare, media, retailer, consumer non-discretionary, and financial services) to liven up my argument:
As you can see, the average P/E (Price-Earnings) ratio in the year 2000 was flying high at a multiple of 53x earnings – today that ratio has contracted about -75% to a much more reasonable valuation of 13x this year's projected profits. Although on average this group of companies almost quadrupled profits over the last 10 years, the average stock price declined by about -12% over the period. Not surprisingly, this phenomenon often happens with expensive stocks… go figure. If these companies can continue growing earnings on a sustainable basis, the rubber band can only stretch so far before buyers start pushing prices and multiples higher. On the other hand, if earnings decline, one can reasonably expect prices to fall until valuation metrics revert to an equilibrium level.
What Next?
From a stock market standpoint, there are certainly plenty of believable "double dip" scenarios out there along with thoughtful observers who question the attainability of next year's earnings forecasts. With that said, I do have problems with those bears like John Mauldin (read The Man Who Cries Wolf) who just last year pointed to a market trading at a "(negative) -467" P/E ratio, only to subsequently watch stocks advance some 80%+ over the following months.
Regardless of disparate economic views, I contend objective market observers (even bearish ones) have trouble indicating the market is ridiculously expensive with a straight face – based on current corporate profit expectations. At the end of the day, sustainable earnings and cash flow growth are what ultimately drive durable, long-term price appreciation. As Peter Lynch stated with technical precision, "People may bet on hourly wiggles of the market but it's the earnings that waggle the wiggle long term."
Running a marathon is always challenging, but with a sturdy foundation in which prices have been chopped in half (see also Market Dipstick article), reaching the goal and finish line for long-term investors will be much more achievable.