John Chen is definitely leading BlackBerry (NASDAQ:BBRY) away from zombies of losses. Writedowns from poor sales of phones got minimized with the Foxconn deal.

BlackBerry is on the right path to a Terminus recovery. Operating cash is improved with the sale of real estate assets and by slashing the work force.

Chen cut department heads and replaced them with people he knows who are not yet infected by the walking dead loser virus. BBM might be a new source of food for the company. Mobile advertising is a huge market.

If all sensible metrics are to be applied, BlackBerry is a walking dead company that deserves to be killed with an arrow to the head. I thought the failure of the management last year to find a takeover suitor was precipitating dissolution of the company. However, turnaround hero John Chen's arrival has made all surviving BBRY investors enjoy a healthy 42% upside run since November. Chen is not as handsome as Rick Grimes or as sexy as Daryl Dixon, but he is super smart and ruthless like Michonne. It was Chen, not Citron Research, who gave BBRY a rapid run beyond the $10 barrier.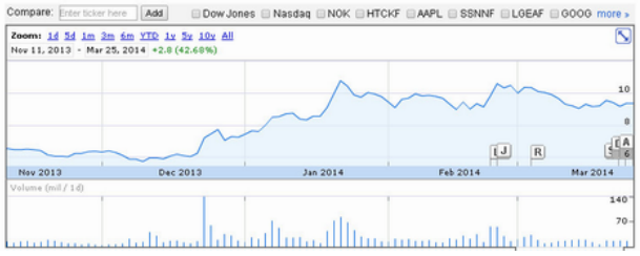 BlackBerry Phones Can Be Profitable Again

Chen is also not whiny and indecisive like Rick. Instead of whining about the billions of losses that Z30 and Z10 caused the company, he quickly came up with the Foxconn deal. Chen knows where he wants
BlackBerry to go – back to being profitable on both hardware and services.

Some naysayers said Chen ought to sell the company's biggest zombie, BlackBerry phones, like what Nokia (NYSE:NOK) did with its handset division. The man ignored this option because he is way smarter than all of us.

Chen did what Michonne does with zombies, make money-losing assets useable again. Walking Dead fanatics knows Michonne is ruthless and devious. She cut the hands and mouths of two zombies. These two harmless zombies are then used as camouflage pets to lure in more zombies so Michonne can kill them with her katana.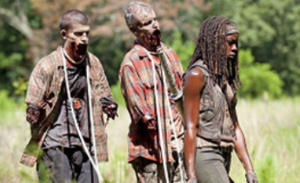 Chen, with the painless help of Foxconn, is doing the same trick. BlackBerry's path to profitability in smartphones no longer exposes the company to inventory writedown like the Z10 did. The new entry-level BlackBerry 10 handset Z3 is perfect for emerging markets like Indonesia, China, Latin America, Africa, and India.

Terry Gou is making sure Chen doesn't get bitten by a big inventory loss again. This new focus on low-ASP approach is a camouflaged attempt for BlackBerry to win back customers who defected to cheap
Android phones. Low-ASP now, high-ASP later is also a good tactic for John Chen.

BlackBerry OS 10.2.1 allows easy installation of Android apps so the Z3, with its large 5-inch display and cheap sub-$200 price, is more like a mini-phablet that ought to attract price-conscious customers. The
phone has decent specs and long battery life. It's perfect for watching videos, 3D gaming, web surfing and chatting.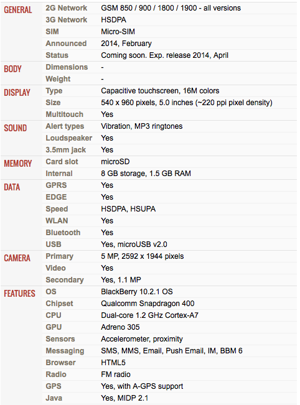 The BlackBerry Z30 is also perfect for the company's enterprise customers. The Z30 is considered to be the best smartphone on the planet. Wrong timing and poor marketing made the Z30 off the radar of many high-end customers - who flocked to the iPhone 5S and Galaxy S4 in 2013.

Thanks to the indomitable presence of BlackBerry in the enterprise market, the Z30 can avoid turning into another zombie disaster like the Z10 was. BlackBerry Z30 sales might also find more success with it being now available in the U.S. for $499 unlocked. Verizon's (NYSE:VZ) contract-laden deal with Z30 did not attract many customers. I hope the contract-free availability of the Z30 wins back old BlackBerry fans.

The upcoming Q20 is another low-entry QWERTY classic BlackBerry OS 10 handset which is also potential hit among budget-conscious small enterprises who can't afford to give its workforce the more expensive models. The QWERTY-equipped Q20 is also great for WeChat, SnapChat, and WhatsApp addicts in Asia and Latin America.

Monetizing BBM

I am skeptical that BBM can make a major impact on the company's balance sheet this year. However, BBM's 85 million users are ripe for harvesting. The advertising money that BlackBerry can earn through
BBM might just be tomatoes and potatoes in the near term. However, a few dollars can feed the very hungry BBRY investors.

If BlackBerry can increase its user base to WhatsApp proportion, 400 million users or more, then BBM might become a fat cash cow for BlackBerry in the long term. Otherwise, BBM is just a drain on the
company's limited resources so it should only be used by paying enterprise/personal customers. Let's face it, no company will ever buy BBM like Facebook did with WhatsApp. I have more faith in QNX's potential as a revenue source.

Conclusion

BlackBerry is indeed a walking dead miracle but John Chen is a decisive and smart leader. Chen will lead BBRY survivors who stayed loyal back to profitability. It was not so long ago that BlackBerry was the Governor of smartphones. Its fortune went downhill after 2012. BlackBerry management failed to address the rise of the iPhone and Android zombie plague.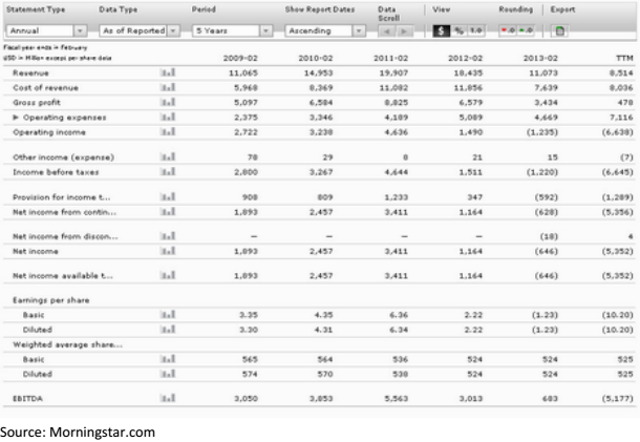 Chen's arrival is helping BBRY survive. He cut the old department heads. He slashed the work force and sold real estate to improve the company's cash flow. His vision for the turnaround of BlackBerry will be easily enforced because his new teammates understand (and can implement) his plans. He will heal BlackBerry like he cured Sybase.

It is not impossible to dream that BBRY will again trade near its $83 high which it posted in September 2009. Miracles sometimes do happen. However, I'm a realist so I expect BBRY to break the $11 barrier this year, and maybe $20 price target within three years. BBRY's five-year chart showed a steep fall from grace but I look forward to BBRY's recovery.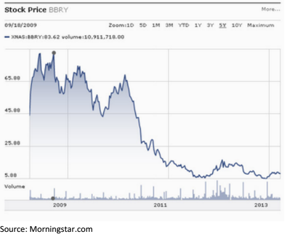 I won't be disappointed if BlackBerry posts another billion dollar loss figure this March 28. I have faith in John Chen. Like The Walking Dead TV series, sometimes gory bloodletting is good for TV ratings. The
gory death of Hershel was one of the most brutal and most watched episodes of the show. The shocking deaths of Lizzie and Mika in Season 4, Episode 14 made my wife cry.

I will be sad, but I will not cry, if BBRY falls below $6 again after the March 28 earnings report. John Chen is the writer, director, and main actor of the BlackBerry drama series. He has 85 million dollars/reasons to make BBRY fly high again.

Investing in BlackBerry is not for the faint of heart. Its recent financial reports were gruesome and it will continue to post horrific losses this year. If you don't like the flesh-eating, beaheading, and bloodletting
show that is BlackBerry, avoid the stock. I'm strong and long BBRY.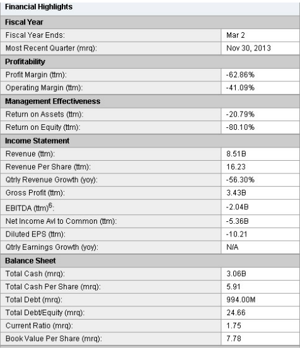 Disclosure: Long BBRY.