Mexico's economy is heating up fast, and BlackRock (NYSE:BLK) - the owner of the iShares line of ETFs – has no intention of missing out on our Southern neighbors' growth.
BlackRock intends to double its portfolio in Mexico to $26 billion within the next three years through institutional and ETF growth. According to Joe Morris for Ignites, the provider is harnessing the rebounding economy in Mexico, plus its close U.S. relationship, which will boost foreign investment, with ETFs to benefit.

At the end of May, the Mexican exchange had 14 local ETFs and 275 in the international segment.
Michael O'Boyle and Noel Randewich for Reuters report that recent data for industrial production, manufacturing, internal sales and internal sales of cars all point to better-than-expected economic expansion.
Mexico's economy is looking at a 5% growth rate as it recovers from the recession this year. The official forecast is set at 4.1%.

iShares MSCI Mexico (NYSEARCA:EWW)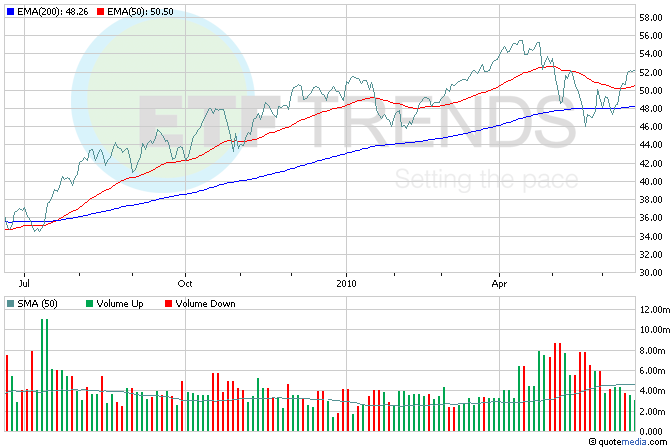 iShares S&P Latin America 40 Index (NYSEARCA:ILF): 24.4% to Mexico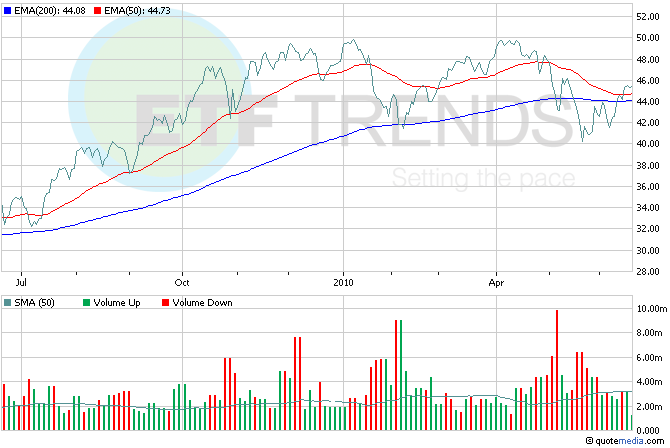 Tisha Guerrero contributed to this article.
Disclosure: None