On April 27, 2010, I published an article titled, The Small Cap Bubble Is About to Burst. As the below chart attests, I was only off by a few days in nailing the top with that piece. In terms of calling a top while maintaining a publishing schedule, this is about as close to perfection as you can get.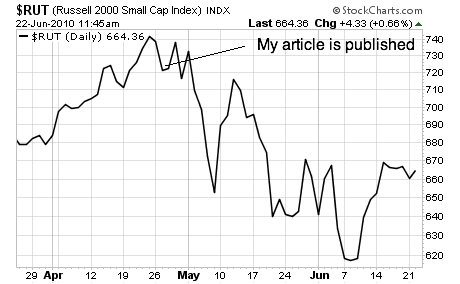 In the six weeks after that piece went out, the Russell 2000 collapsed 14%. It was the worst collapse seen in well over a year with numerous 90% down days and some of the sharpest selling seen since February 2009. Depending on how you look at it, we wiped between four and six months' worth of gains in less than six weeks.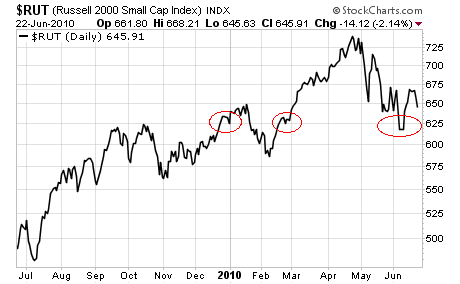 This is the reason that a serial bubble-blowing policy like the one the Federal Reserve is currently maintaining is a disastrous economic policy to maintain: when a bubble bursts (as all bubbles do) it takes a lot less time to wipe out the gains than it took to make them.