Citigroup (NYSE:C) had a tough week when the Federal Reserve rejected its plan to raise its dividend and common share buyback five-fold last week. (You can read Citi's response here).
This left the stock to drop to one of its lowest points in 11 months.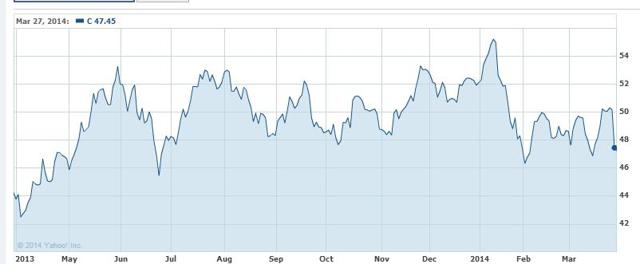 Source: Yahoo Finance
Interestingly enough, some important metrics demonstrate that Citi's business is improving.
The company's debt to equity level continues to improve.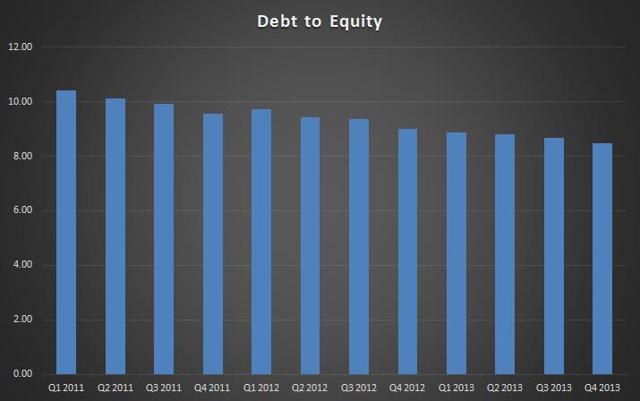 Source: Total liabilities and book value data from YCharts
In fact, the company's increasing book value and poor stock performance have led to it trading at under 80% of book value.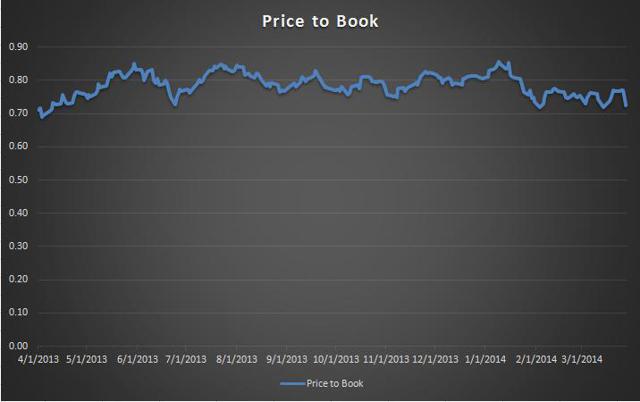 Taking out the intangibles, Citi is trading at 84% price to tangible book value.
When taking earnings into consideration, Citi is trading at or near 52-week lows in both trailing PE and forward PE.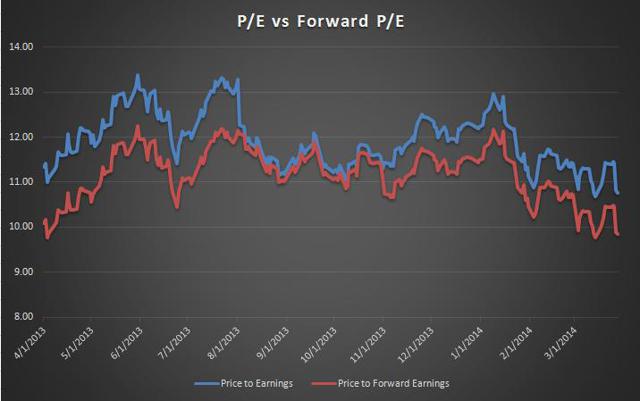 By taking all forward PE trades in the past year, we observe that Citi has traded within a relatively tight forward PE range.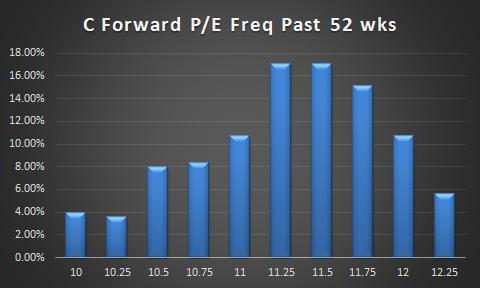 In over 65% of trading sessions in the past year, Citi traded at 11.25 times forward earnings or higher. Combine this with the forward earnings estimates courtesy of Sentieo (Nasdaq has the same estimates if you are not a Sentieo user), and the upside potential of Citi becomes apparent.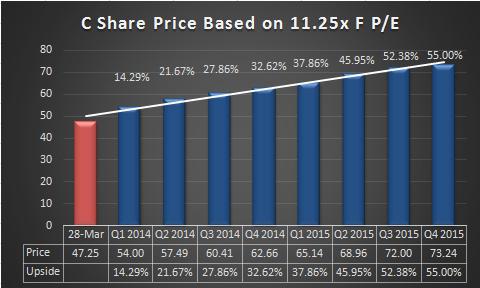 Citi's upside is coupled by the fact that the Federal Reserve publicly provided zero qualitative feedback regarding the stress test and subsequent dividend/share buyback rejection. This rejection has zero materiality on Citi's future financial performance.
One cautious note would be in regards to earnings performance. Citi has failed to meet earnings expectations in three of the past five quarters. This is likely contributing to the discounted price, but could assist in the stock's upswing if the company beats estimates on April 14th.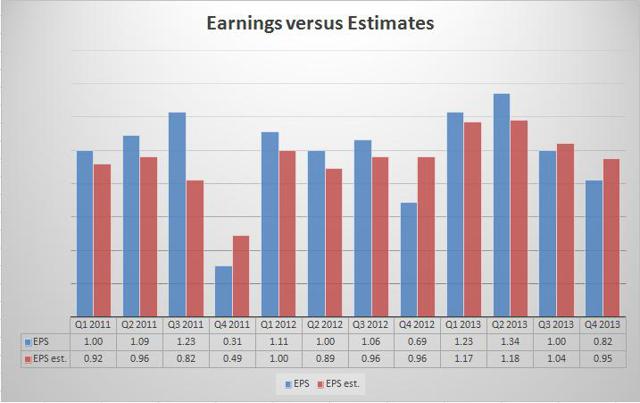 Earnings data courtesy of CNBC.
One final consideration is the attempted act by Citi's management to raise the dividend and share buyback. While the failure to do this was seen as bearish by the street, the act has tipped management's hands in terms of future policy. The fact that they intend to buy back stock and raise the dividend should have a more long-term positive impact on the stock price.
Disclosure: I have no positions in any stocks mentioned, but may initiate a long position in C over the next 72 hours. I wrote this article myself, and it expresses my own opinions. I am not receiving compensation for it (other than from Seeking Alpha). I have no business relationship with any company whose stock is mentioned in this article.