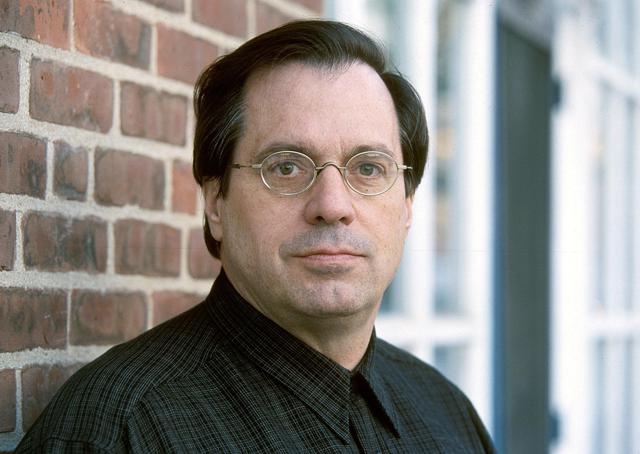 Economist Fred Carstensen is a professor of finance and economics at the University of Connecticut and director of UConn's Center for Economic Analysis.
Harlan Levy: How sustainable is the fourth quarter's better-than-expected 2.6 percent growth in Gross Domestic Product?
Fred Carstensen: I think it's unlikely to continue at that level. They did revise upward three times. In January they estimated it at 3.2 percent. Then they said it was only 2.4, and now they said it was a little bit better. And all of 2013 had only 1.9 percent after 1.8 ion 2012.
Now, 2.6 is 20 percent lower than what they had originally, so it's a real concern that we continue to have growth rates below our historic rates of 3 to 3.5 percent. That's the level we need to reach before we're going to see sustained increase in employment.
We're gaining jobs but not very rapidly, and it's still going to be a long time before we get the unemployment rate down to what it was before 2008.
There are a lot of things that are a drag on growth. First and most obvious is sequestration's $1.2 trillion in across-the-board government spending cuts over 10 years. There was recently a comprehensive analysis of how much sequestration was cutting growth. It's somewhere between half a percent and 1 percent and will cost us somewhere around 2 million jobs or roughly 160,000 jobs per month missing from job creation figures. That's huge. Without sequestration we could be creating 300,000 jobs per month.
So the failure of the federal government to sustain its level of expenditures is reducing our growth rate by something like a quarter to a third. That's the price we're paying for sequestration, which is of course the result of the foolish budget agreement three years ago.
The assumption was that because sequestration would be such a draconian outcome that Congress would step up and make moderately reasonable adjustments. But they couldn't agree at all, and the draconian across-the-board cuts were put into effect and remain in effect.
Q: Are the better than expected initial unemployment claims for the previous week sustainable?
A: Yes, but only because companies are not shedding a lot of jobs. They're also not creating a lot of jobs. So it's not clear that jobless claims are giving us a good handle on the dynamics of the labor market.
We've seen an increasing disconnect between the unemployment claims and job creation. So the fact that they've been trending down has not translated into robust job growth.
Q: Is there a trend in the 0.3 percent rise in both personal income and consumer spending?
A: The problem with those kinds of aggregate numbers is that the pattern in the last five years has been for all income growth to go to higher-income households. What you really need to know is how broadly shared among American households is that increase in income.
The dramatic increase in the inequality of income here in the U.S. is one of the principal reasons for our weak economic growth. Seventy percent of our economy depends on household consumption, but if the majority of households are seeing flat or declining income then we would expect that economic performance will continue to be anemic.
Q: How volatile is consumer confidence, given the latest decline?
A: We'd gotten back up to somewhere in the mid-80s, and now it's back down below 80. You'd want it somewhere between 90 and 100. We've seen a lot of volatility, because we keep not seeing evidence of sustainable recovery.
Q: How do you see the housing market?
A: We've worked off a lot of the large inventory that we've had, so even though mortgage rates have been rising moderately, inventory has been quite constrained. So given the demand-supply environment we're seeing a continuing modest recovery in residential real estate, and that's probably going to continue. There doesn't seem like there's any slack in that market. At least the economy has been fairly stable, and people are more willing to commit to buying a house, when they feel that their own economic prospects are reasonably stable.
Q: Do you see the stock market going higher because the Federal Reserve hasn't ended its monthly purchases of Treasuries and mortgage-backed securities, although it has tapered back to $55 billion a month and expects to end them around next fall?
A: The stock market has been remarkable to the degree that it has continue to post such high numbers. I think it's fundamentally overvalued, and as quantitative easing continues its process of cutting back on its purchases, I think we'll see the market beginning to contract.
The historical pattern is that the market undergoes a 10 percent correction typically within roughly three to three and a half years of a growth period, and this market has not had a correction. I don't think there will be a sharp contraction, but it will trend downward over the balance of the year.
Q: Do you think that over the next seven years or so stocks will have negative returns and the next collapse will be unique and very painful in part because the Fed and other central banks have taken on so much leverage and put it on their balance sheets and will eventually sell those assets?
A: There is a lot of fundamental accuracy to that, especially the enormous increase in central bank balance sheet assets. As they sell those off it will tend to suppress equity prices, because they'll increase the supply of assets in the market relative to demand. The Fed has $3.5 trillion in assets and will send them off. They won't continue to hold their equities.
So the very necessary steps we took to avoid a global recession form 2007 to when the Fed began unwinding its monthly purchases in the last few months is necessarily going to suppress valuations in the equity markets.
Q: Are the Fed's policies misguided?
A: Heavens no. WE should be enormously pleased at how well we've managed to navigate our way out of a potentially catastrophic situation , one created by extraordinarily bad decisions about the regulation of financial markets made in 1999 and 2000, very much under the influence of Treasury Secretaries Lawrence Summers and Robert Rubin and Fed Chairman alan Greenspan.
Q: How lethal to the U.S. and global economies is the Russian takeover of Crimea and threats to Ukraine?
A: It creates uncertainty and makes people nervous and was certainly one or the reasons consumer confidence declined. Also, it makes Russia look like not a good global citizen, and that raises global uncertainty.
Disclosure: I have no positions in any stocks mentioned, and no plans to initiate any positions within the next 72 hours. I wrote this article myself, and it expresses my own opinions. I am not receiving compensation for it (other than from Seeking Alpha). I have no business relationship with any company whose stock is mentioned in this article.