It's been a year since IGN posted this funny video of the Apple (NASDAQ:AAPL) iPlay gaming console. I find IGN's parody video very amusing and yet very convincing. I think Apple's recent talks with Comcast (NASDAQ:CMCSA) and Time Warner Cable (TWC) hints of a future hybrid streaming TV/gaming console. Tim Cook revealed that the company's Apple TV hobby generated $1 billion in sales last year. I now agree that Apple might come up with an iNetflix service soon.
Cook promised new product categories for this year. I believe a hybrid streaming TV box/gaming console is likely one of those new products. IGN's video makes sense, the $99 Apple TV needs to offer more to differentiate itself from other popular set-top box players like Roku.
This is just speculation on my part so don't take this seriously. I firmly believe that an iPlay set-top box that also lets users play iOS games is a viable product. If the current Apple TV can generate $1 billion in sales without gaming features, I suspect that a new Apple TV model with built-in support for iOS games will likely do better.
Here's a clue that a new Apple TV 4.1 product is coming soon, most likely with iOS 7 gaming support.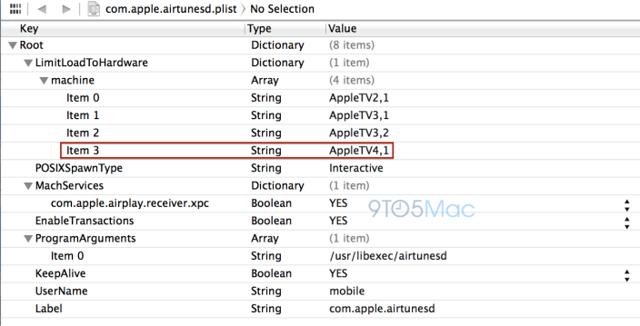 AAPL investors will probably agree with me that iPlay, or iPlayTV , or iDream hybrid console product is indeed coming this year. I am initially against Apple entering into Netflix (NASDAQ:NFLX) and Amazon Prime's low-margin business. However, I now appreciate the beauty of a hybrid console/set-top box in millions of American homes. Apple will not only earn from monthly subscription fees - but also from app downloads.
Apple's favorite nemesis, Google (NASDAQ:GOOG), already released the $35 Chromecast, which not only streams media but also supports apps. It makes sense to speculate now that Apple engineers are working hard and fast to come up with an equalizer to the Chromecast. Perhaps Apple can come up with a better product that supports all iOS games. The current version of Chromecast supports only a limited number of apps and games.
Will iPlay Use Motion Controller For Gamers?
Since the iPlay will likely not going to be a dongle, I again speculate that Apple will include hardware controllers for it. Yes it is also possible for Apple to let people use their iPhone, iPad or iPod Touch control the iPlay.
On the other hand, it will better if Apple just ships it out with a dedicated Kinect-like controller so people can play more games. Apple did buy PrimeSense last year for $345 million. PrimeSense was the company which provided 3D sensors to the first generation of Kinect controllers for the Microsoft Xbox.
I therefore assume that Apple was already thinking about making a living-room gaming console as early as last year. The new Apple TV 4.1 may be the beneficiary of this purchase. PrimeSense's controller technology will let people use the new upcoming Apple TV box as a fun gaming machine too.
Why Not A Real iPlaystation or iBox?
This is really far-fetched, but Apple has the money and talent to give Sony (NYSE:SNE) and Microsoft (NASDAQ:MSFT) serious completion in the console market. This is worth exploring because console revenue streams are worthy of Tim Cook's attention. Apple has a lot of free cash to develop new product categories.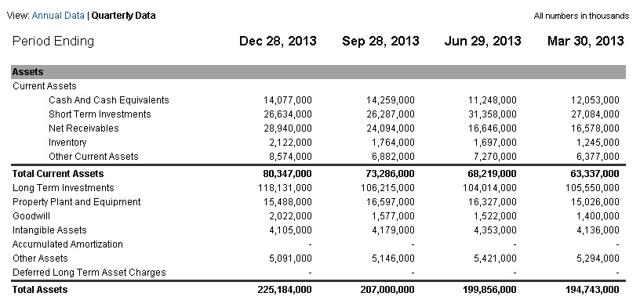 Source: Google Finance
Despite the rise of smartphones and tablets, console gamers are still aplenty. According to this link, as of March 28, 2013, Sony sold 7 million PlayStation 4 consoles, while Microsoft sold 4 million Xbox One units. The console arena should not only be a duopoly, Apple is certainly qualified to compete with Microsoft and Sony.
Apple can just talk to AMD and ask it to make a custom SoC for an iPlay Pro x86 console. Apple can sell a console that's cheaper than the Xbox One, better than the PlayStation 4. Again, this is just guesswork on my part but SA platform allows speculative authors like me to share my views.
Summary:
As an Apple investor, I am looking forward for the company to come up with a new Apple TV with support for gaming. Apple can use this hybrid gaming/streaming product to help reduce its reliance on the iPhone and iPad 6. The lower than-what-the-industry-expected 51 million iPhone sales last earnings report, provoked an aftermarket bloodbath that saw APPL dropped by almost 9% in less than 2 hours.
It is imperative that Tim Cook comes up with new cash cows to reduce AAPL's exposure to drops in iPhone sales. I'm long and strong AAPL. I hope the company comes up with a bigger iPhone 6 and a bigger, heavy-duty productivity version of the iPad Air.
AAPL is a bargain, with solid fundamentals with a huge pool of loyal customers.

Source: Finviz.com
Disclosure: I am long AAPL. I wrote this article myself, and it expresses my own opinions. I am not receiving compensation for it (other than from Seeking Alpha). I have no business relationship with any company whose stock is mentioned in this article.