If you follow Warren Buffett's investments closely, you know that Wells Fargo (NYSE:WFC) and US Bancorp (NYSE:USB) are two of his favorites. Does this mean that banks are good investments, and if so, what should an investor be aware of before investing in them? Banks are different from other businesses because they don't really produce anything and they have unique business models. However, banks appeal to investors because they benefit from high switching costs, have the potential to earn high returns on equity, and pay high dividends. However, because banks are so leveraged, they can be a dangerous choice for those who don't understand how they operate and what it is that they do.
My e-book, The Basics of Understanding Financial Statements, is a primer on reading and understanding financial statements. A traditional income statement looks something like this ():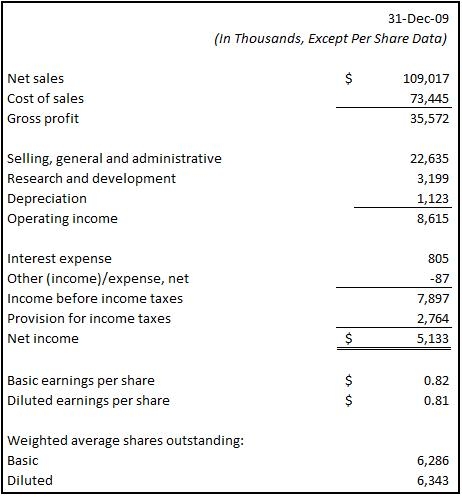 But, a bank's income statement looks completely different. Here is Wells Fargo's income statement ():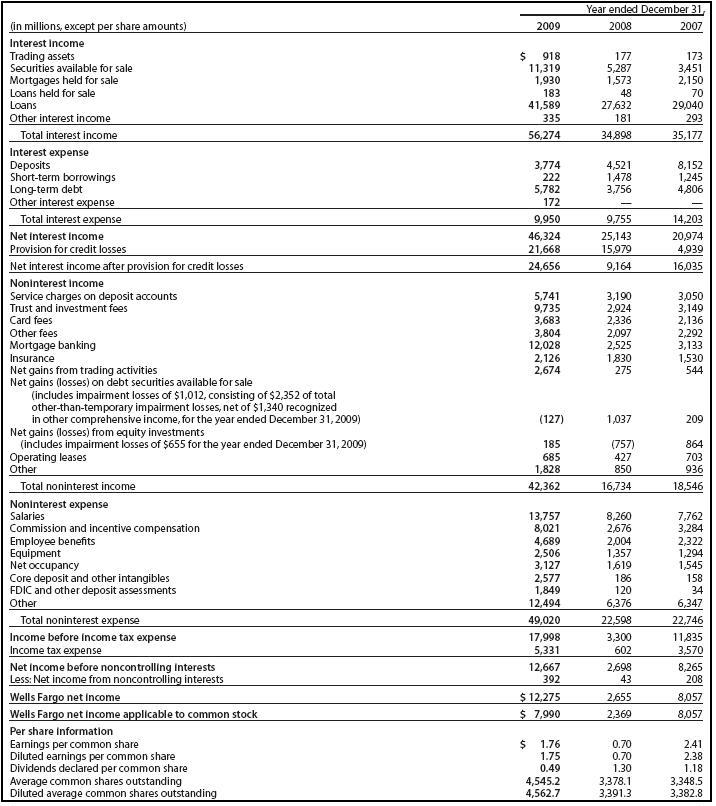 Wells Fargo's income statement does not show any gross profit, cost of sales or operating income. Instead, the statement includes sections such as interest income, interest expense, noninterest income and noninterest expense. Unless you understand how banks operate, they can be a risky choice.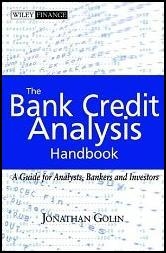 The Bank Credit Analysis Handbook by Jonathon Golin is an excellent resource for learning how banks operate, how they make money, and how to read their financial statements. The book has more than 700 pages and is targeted toward analysts, bankers and investors. In addition, as investors, it will help you understand how to differentiate between excellent and mediocre banks, and provide you with the necessary tools to analyze these banks. If you have been wondering why Warren Buffett likes Wells Fargo and US Bancorp stocks so much, by the time you finish this book, your questions will be answered.
Not all the sections will benefit you as an investor because they are targeted for different professionals. However, the sections intended for investors are simply superb. The price of this book on Amazon is $183 so you might want to check whether your local library carries it.