The semiconductor market comprised a $318 billion market in 2013, led by Intel (NASDAQ:INTC), Samsung (OTC:SSNLF), Qualcomm (NASDAQ:QCOM) and Micron (NASDAQ:MU).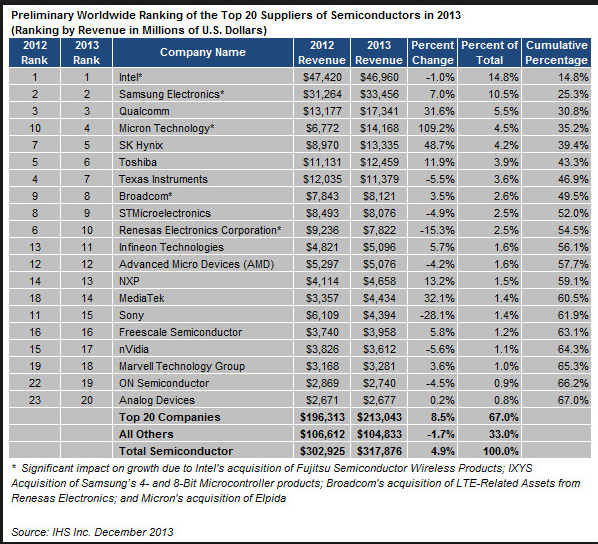 While semiconductors find their way into integrated circuits ("IC"s) of many varieties, the growth today is in tablets, DRAM, Cellphone processors and NAND by and large.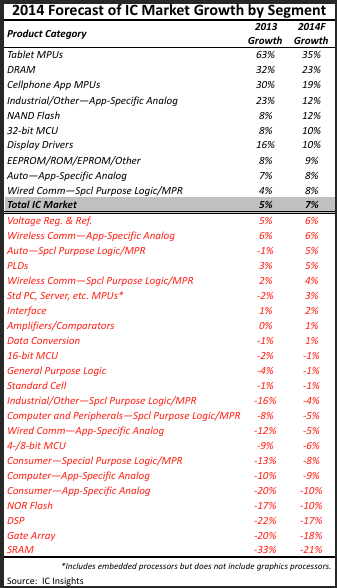 Source: IC Insights
Intel has been the major player in the semiconductor space with its commanding position in servers and PC's rooted in massive spending on research and development to relentlessly advance its processors and stay at least one process node ahead of its competition. Intel spends over 50% more on R&D than Qualcomm, Samsung and Micron combined.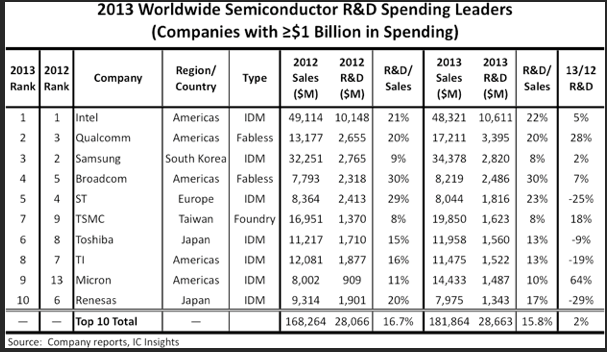 The knock on Intel has been its failure to win a meaningful share of the faster growing mobile processor markets while competitors Samsung and Qualcomm power most of the handsets and tablets in use worldwide. At the same time, many pundits were predicting the death of the personal computer ("PC").
When Intel published its 2013 results, most observers simply ignored a stunning statistic - Intel reported record sales of its Core i5 and Core i7 processors! That fact was picked up by SA author Ashraf Eassa in his various articles including this one on Motley Fool where he also publishes.
Far from dead, the PC market should begin to show some resiliency. There is a lot of innovation in the desktop arena that seems to go under the radar as investors spend their time trying to decide whether Xiaomi or Karbonn or Micromax are really threats to Samsung or iOS or whether Qualcomm Snapdragon processors or the A7 and it successors will take away some of Intel's share in desktops.
Many observers think the worst is over for PCs. IC Insights sees growth for integrated circuits for PC'S from $58.1 billion in 2013 to $59.6 billion in 2014 and slow growth to $62.1 billion in 2017. On top of that growth, IC Insights forecasts demand for IC's for tablet computers to growth from $14.7 billion in 2013 to $21.8 billion by 2017.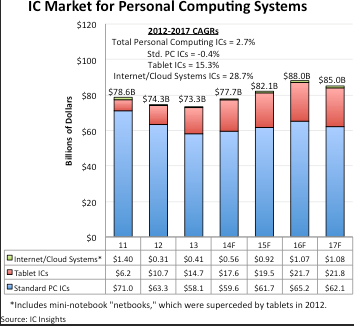 The mix of IC revenue may be changing but the opportunity has not disappeared. Looking only at the microprocessor ICs, the market for MPUs for PC'S and servers will remain large for the foreseeable future.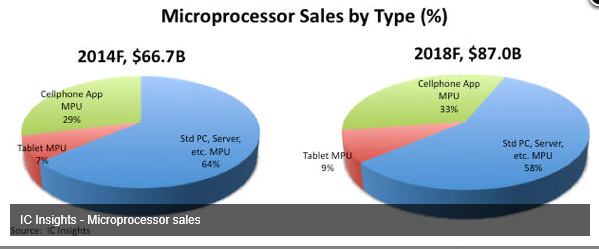 IC Insights is not alone in its outlook for PCs. IDC sees PC shipments staying relatively stable through 2018 with shipments just under 300 million units annually. That estimate implies the PC market will still be by and away the largest market for microprocessors.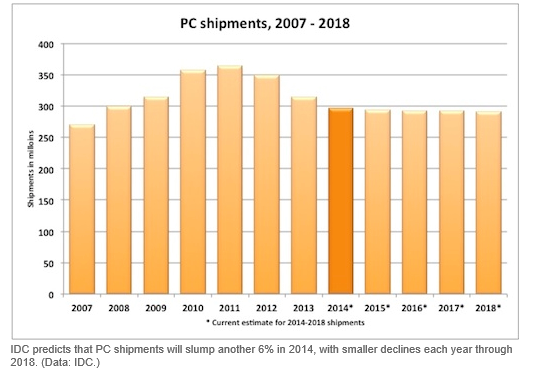 Resilience in PC demand gives Intel a fortress like source of cash flow and following a few years of decline and is a welcome shift in the market for investors in Intel. Part of the strength however subdued is coming from innovation in the desktop segment.
This powerhouse of a desktop PC called the Brix Pro from Gigabyte is a good example of that innovation, powered by Intel's Core i7 Haswell technology.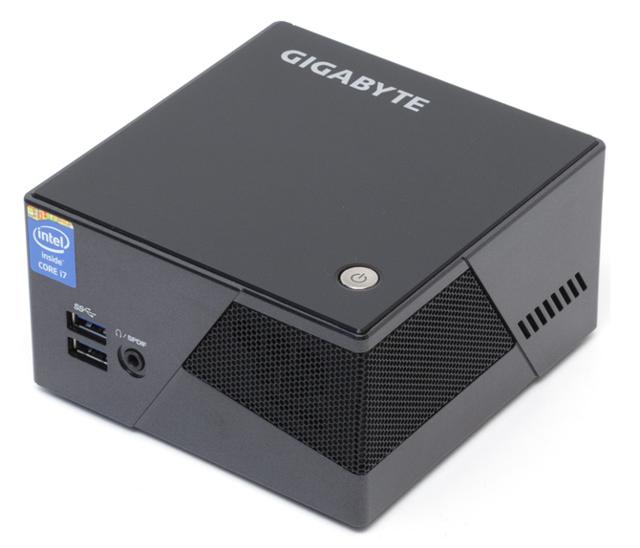 As powerful as it is - and it is powerful - it is extremely small as shown by this photo of the Brix Pro beside a standard 3.5 inch hard drive.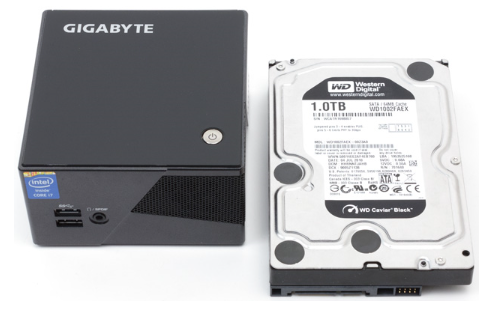 Photos: The Tech Report
The days of the PC Tower seem numbered. Small form factors like the Brix Pro are likely to be popular with enterprise where for years the desktop took up too much space typically with a tangled pile of wires cluttering up the area.
The risk to Intel's dominant share on the desktop from ARM Holdings (NASDAQ:ARMH) based processors remains pretty remote. People who primarily consume content on their tablet or smartphone can easily overestimate its relative performance, but anyone with any serious work to do knows there is a massive divide between a Core i5 or i7 and any of the popular mobile processors. Whether that gap will narrow and make ARM based devices a real threat at some future point is open to debate, but I don't see much chance of any major inroads in the near term.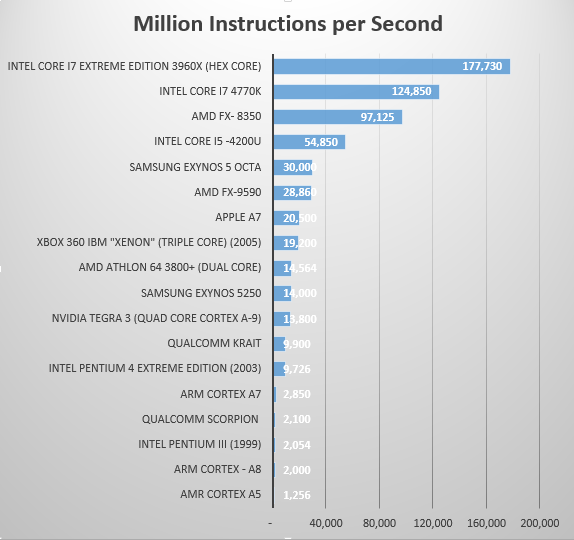 Source: Michael Blair analysis
To date, Intel has had virtually no position in tablets where iOS and Android devices powered by ARM designed processors have been market leaders by a wide margin.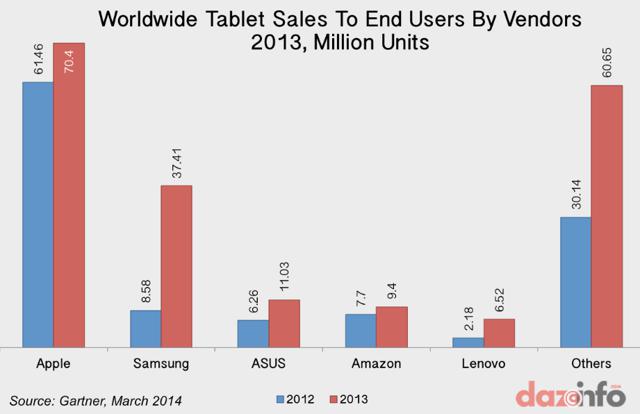 Intel has now turned its formidable R&D strengths towards the mobile markets, and made it a goal to ship processors for 40 million tablets this year. CEO Brian Krzanich indicated that Intel was on track to meet that goal in his keynote address at the Intel Developer Forum in Shenzen, China today.
The tablet market so far has been a contest between iOS and Samsung with other players making up a tiny segment of the market.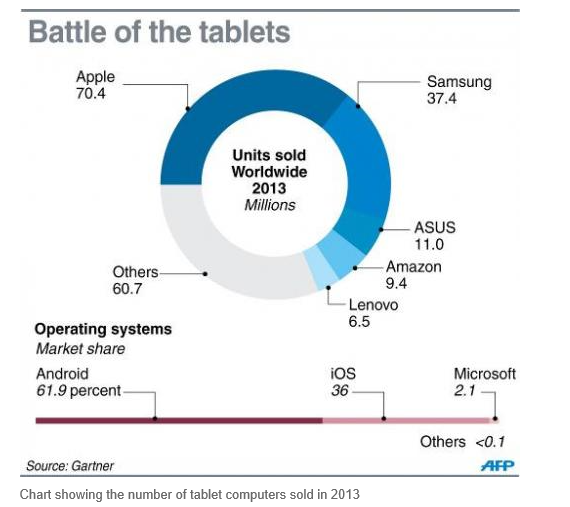 Source: Phys.Org
iOS devices use proprietary processors and Samsung has barely flirted with Intel chips, including them in one model of the Galaxy Tab for a short period.
But Intel is well along in establishing itself not only in Windows tablets where it is the primary source of silicon but also in the Android tablet market. Intel has a few designs using its older Clover Trail Atom chips including the recently released Acer Iconia A1-830, which has received solid reviews.
The scuttlebutt on the street is that a 64-bit Intel Bay Trail processor will be features in the Nexus 8 scheduled for a July 2014 release.
In the meantime, Intel has been quietly enlisting a number of Asian OEMs to produce Bay Trail powered tablets including Onda, Cube, Ramos and Teclast. While these may not be household names in Chicago, they are well-known in the fastest growing Asian markets.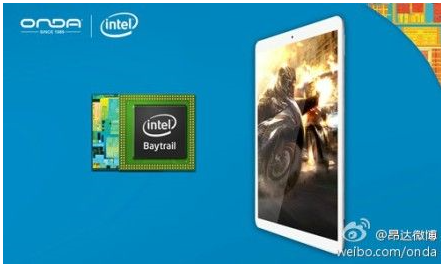 Intel is also well represented in a number of higher end tablets with Intel Core processors running Windows 8.1 OS.
While the volumes of Windows OS tablets may pale in comparison to the Android universe, the payoff for Intel is substantially higher with its very profitable Core processors taking center stage. Devices like the Asus Transformer Trio if able to attract any real volume would be home runs for Intel with the creative Asus (OTC:AKCPF) design having both a Haswell processor in the keyboard and an Atom in the detachable tablet. A hybrid in every sense, the Asus Transformer Trio device has both Windows and Android OS installed and can switch between them at the touch of a button.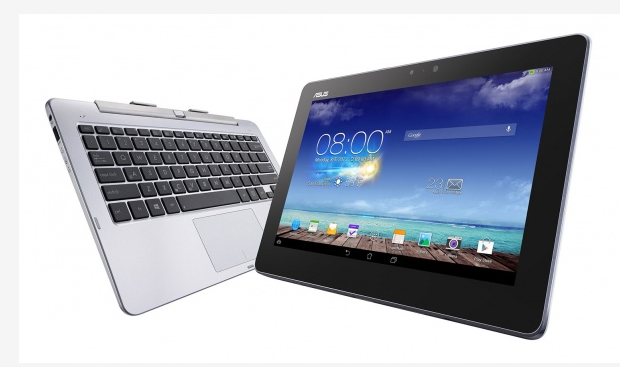 Photo: PC Perspective
This year should see Intel begin to turn from a period of slow decline to one of steady growth with that growth gathering momentum in 2015 and 2016.
Semiconductor company's profits are directly proportional to how many wafers they can turn into salable chips and the costs of doing so. There is simply no one in the industry that can match Intel's process (read cost) or scale (read volume). Accordingly, despite all the enthusiasm for smaller semiconductor vendors based on their somewhat higher growth rates, I believe that Intel will not only turn in more absolute dollars of revenue than its key competitors but also that its absolute dollar growth in revenue will outpace its rivals for years to come.
Investors who are not comfortable picking winners and losers have any easy choice in this space. Buying stock in Intel, Qualcomm, Samsung and Micron gives you a lock on 40% of the industry and it is these players who are likely to maintain their shares of market if not improve them as the market continues to grow and diversify from its current concentration in smart connected devices into the ubiquitous Internet of Things. It is more likely than not that the demand for silicon is going to continue to grow at a rapid clip. While the fortunes of war may favor one manufacturer over another in the short term, the rising tide will raise all boats in the longer term.
For more aggressive investors, who like me see shifting tides in this war of titans, Intel and Micron are buys and Qualcomm may be vulnerable. The number 18 supplier Mediatek has Qualcomm squarely in its sights as does smaller rival Allwinner and Intel's foray into mobile, however successful or unsuccessful, is going to take a bite out of Qualcomm's growth as I see it.
Disclosure: I am long INTC, MU. I am long Intel and Micron and short Qualcomm. I wrote this article myself, and it expresses my own opinions. I am not receiving compensation for it (other than from Seeking Alpha). I have no business relationship with any company whose stock is mentioned in this article.