The latest Conference Board Consumer Confidence Index was released this morning. Here is the introductory paragraph of the press release:
The Conference Board Consumer Confidence Index which had been on the rise for three consecutive months, declined sharply in June. The Index now stands at 52.9 (1985=100), down from 62.7 in May. The Present Situation Index decreased to 25.5 from 29.8. The Expectations Index declined to 71.2 from 84.6 last month.
See the full release here.
The chart below is intended to help evaluate the historical performance of this index as a leading indicator of the economy, particularly recessions. Toward this end I have included recessions and GDP. Note: I'm showing mid 2009 as the estimated end of the latest recession, following the lead of the St. Louis Federal Reserve.
Click charts below to enlarge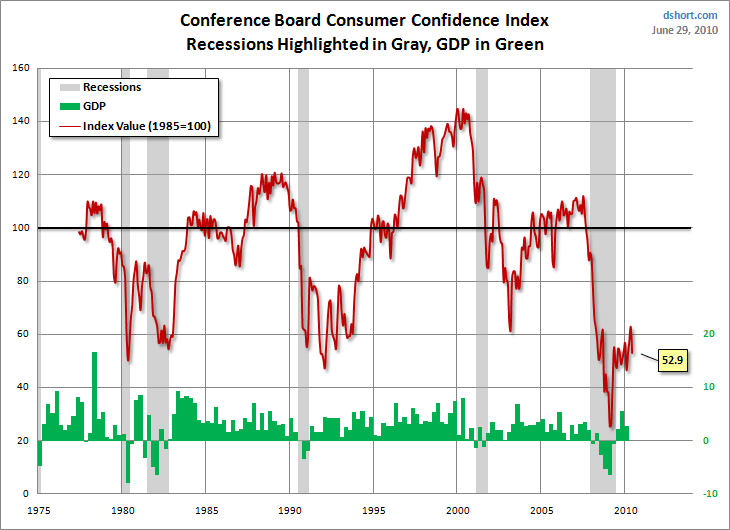 For an interesting comparison, see this post from last week on the University of Michigan's Consumer Sentiment Index. Here is the chart from that post.