Inventories

The Department of Energy reported that in the week ending June 25, 2010, U.S. crude oil inventories decreased 2 million barrels, gasoline inventories increased 0.5 million barrels, distillate inventories increased 2.5 million barrels, and total petroleum inventories increased 3.6 million barrels. Though more bearish than analysts' expectations, the figures were very much in line with the 5-year average.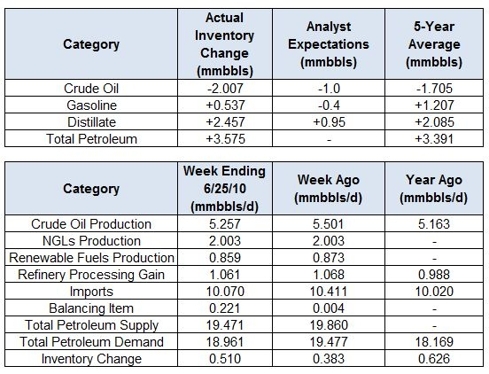 Crude oil prices sold off following the release, but the move is likely due to global economic worries and technical considerations (as of this writing, crude oil has broken the $75.50 support level), rather than any reaction to the inventory report itself.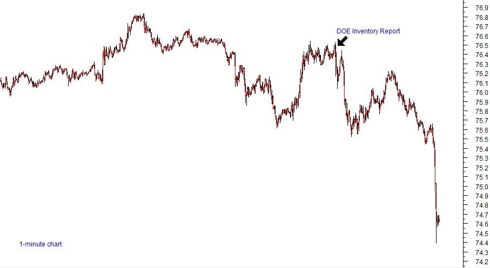 Total petroleum inventories continue to track the levels of a year ago, but remain well above the 5-year average. The surplus stands at 66.511 million, or 6.4% above the 5-year average, the same as last week.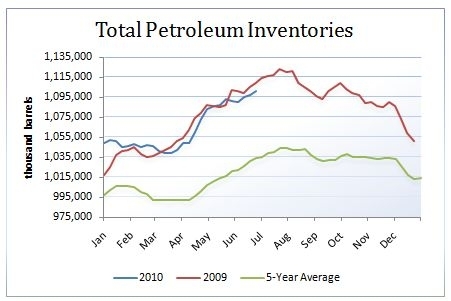 After two weeks of counter seasonal builds, crude oil inventories finally decreased. The surplus inched lower to 29 million barrels, or 8.7% above the 5-year average.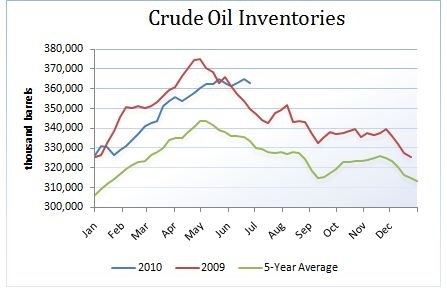 There were no surprises with regard to product inventories. Both gasoline and distillate stocks registered increases, which is typical for this time of year. By the middle of July, however, gasoline inventories should begin to fall off, which is the normal seasonal pattern.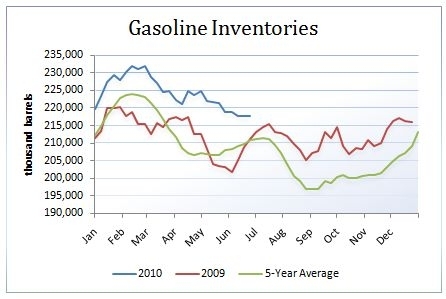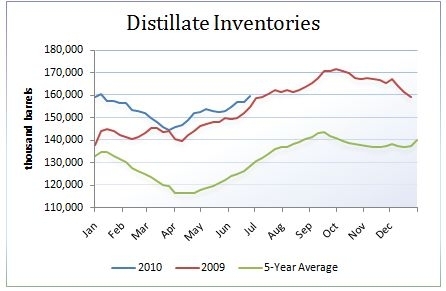 Demand

Total petroleum demand over the last four weeks was 19.3 million barrels per day, up 4.7% from the same period a year ago. Gasoline demand was up 1.5% year-over-year, while distillate demand was up 10.9%. YOY petroleum demand growth has been weakening in recent weeks.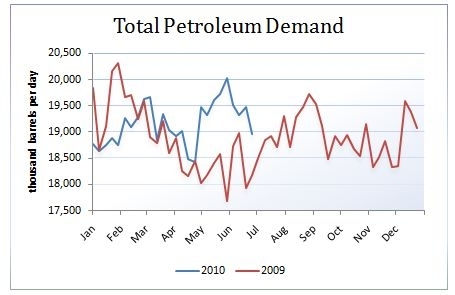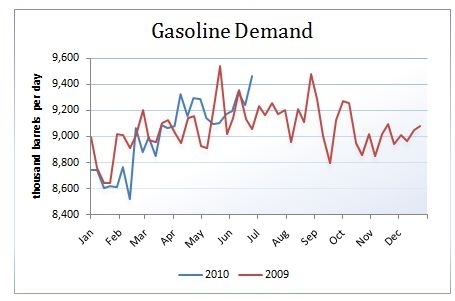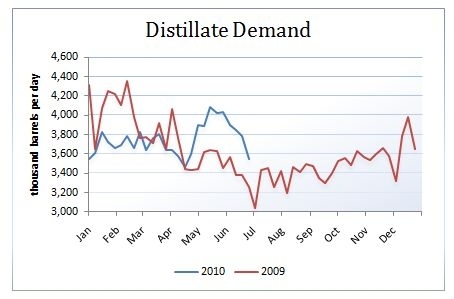 Imports

Crude oil imports averaged 9.7 million barrels per day over the last four week period, which is 0.543 million barrels above the same period a year ago, while product imports have been fluctuating around the same levels as last year.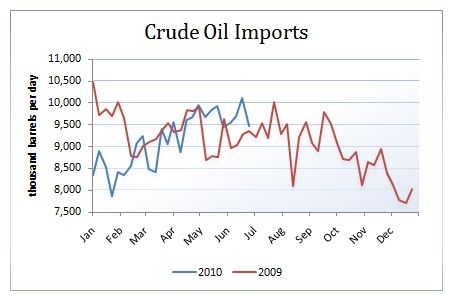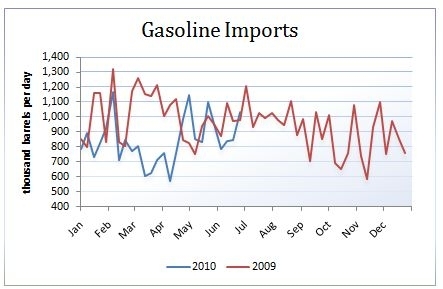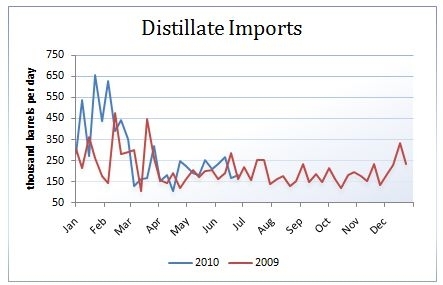 Refinery Activity

Refinery utilization decreased 1% week-over-week, from 89.4% to 88.4%. Utilization is running above last year's depressed levels, largely due to the YOY increase in demand.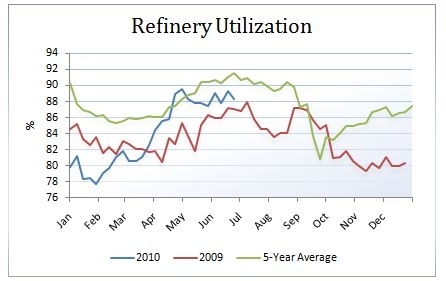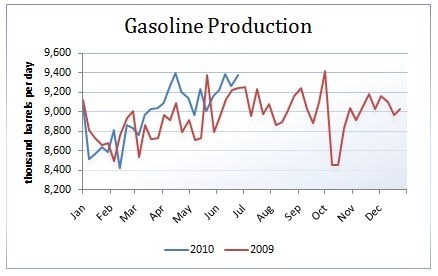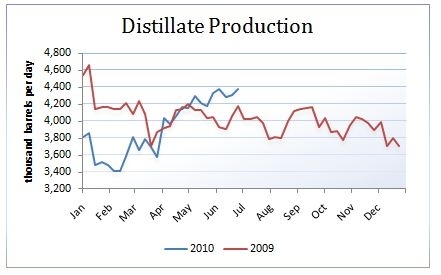 Miscellaneous

U.S. crude oil production fell 4.4% from last week. The drop can most likely be attributed to maintenance rather than anything to do with the Gulf of Mexico drilling moratorium. Production should stay relatively depressed in next week's report: oil producers have shut-in almost 400,000 barrels per day of production as a precautionary measure again Hurricane Alex. The storm is set to make landfall tomorrow, and output should begin to come back online shortly thereafter.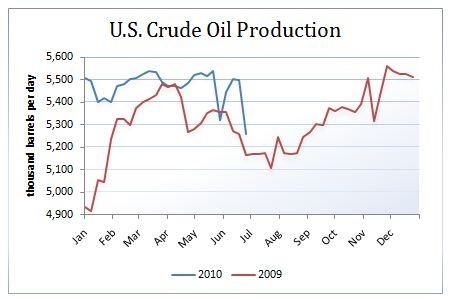 Inventories at the NYMEX delivery point, Cushing, Oklahoma, fell 0.8 million barrels. On the news, prompt month calendar spreads narrowed from yesterday's levels near -0.64 to -0.55. The spread is now at the tightest level since April.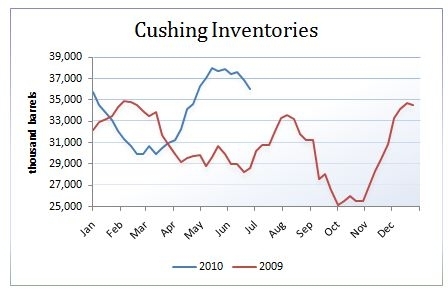 Disclosure: No positions