By Bryan McCormick
US stock index futures are down this morning but well off the lows hit last night while Asian market were open. At one point, the index futures were down enough that they had nearly all broken the support levels noted in the cash index report we put out every morning.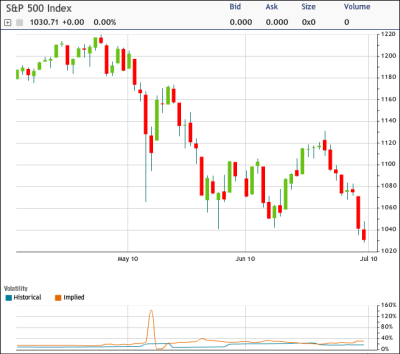 Asian markets were weak overnight, despite promising economic data out of Japan. A second month of data showed a weakening in China and the impact of government tightening on what had been an overheating economy.
Europe is a tale of two market forces today, with equities having followed Asian markets lower on growth concerns but currency markets rebounding.
The euro is sharply higher against the dollar, as is the yen, with the UK pound strengthening. The apparent catalyst is a sense that the process by which banks must repay nearly half a trillion euros to the European Central Bank will go smoothly as it begins today.
Interestingly, the lower dollar is not helping commodity prices. Industrial metals and energy are down because of concerns that slowing global growth will crimp demand.
Disclosure: No positions