I recently wrote an article in regards to NeoStem (NBS) and its progress towards stem cell treatment of ST Elevation Myocardial Infarction (STEMI). The product I focused on was AMR-001. AMR-001 is an autologous bone marrow derived stem cell. The product is enriched with CD34+ and CXCR4+ cells.
CD34+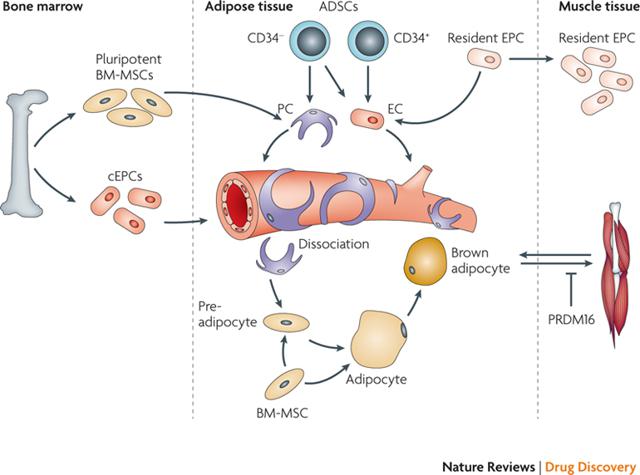 CD34+/- hematopoietic cells are found in bone marrow and adipose tissue. These cells are used as markers to characterize endothelial progenitor cells (EPCs). A patient with unstable Coronary Artery Disease will have a higher CD34- count, relative to a stable patient without CAD. By administering AMR-001 CD34+ stem cells to an unstable STEMI patient, a hybrid environment of both CD34+ and CD34- cells is created. A study published last year supported that a hybrid environment has increased angiogenesis relative to a non-hybrid environment. Baxter (NYSE:BAX) is also utilizing CD34+ Autologous stem cells for their phase III myocardial infarction investigation. Baxter's product is manufactured by NBS's wholly owned subsidiary; Progenitor Cell Therapy (PCT). PCT is the only contract development and manufacturing organization (CDMO) to produce an FDA approved [commercial sale] cell therapy product.
CXCR4+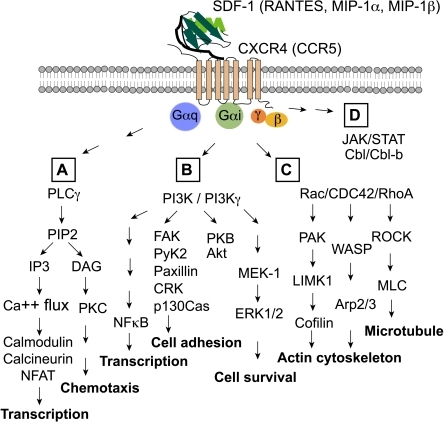 SDF-1, a ligand in our body, has great affinity for the chemokine CXCR4. Symbiotically, they enhance hematopoietic stem cell proliferation and motility.
As Dr. Robin Smith, CEO of NBS, explained to Forbes:
We give a concentrated dosing of the cells that work along the SDF-1 gradient which release proteins and factors that provide for new blood vessel growth and improve oxygenation to the damaged tissue in an attempt to prevent adverse consequences that result from a heart attack."
CXCR4 acts as a receptor, recruiting EPCs. These cells help with angiogenesis. Enhanced blood flow to the peri-infarct zone protects the death of additional myocardium.
CXCR4 also attracts ubiquitin, a small protein ligand in human cells. The compound is known to be a fierce opponent towards inflammation. Drugs that block CXCR4 receptors decrease ligand binding resulting in inflammation.
Blocking CXCR4 receptors can also promote tumor growth. Many stem cell investigations list non-malignant cancer as an exclusion criteria for participants. AMR-001, only excludes malignant cancer patients who require active treatment. Having passed its fourth federal safety inspection, I'd say AMR-001 has a slight advantage over other stem cell therapies which can't be utilized in patients with a history of cancer. The chemokine also plays a role in neuronal guidance. AMR-001 has a very wide moat of possible treatments; a negative headwind towards Baxter's phase III MI product.
The Big Debate Over Autologous Vs. Allogeneic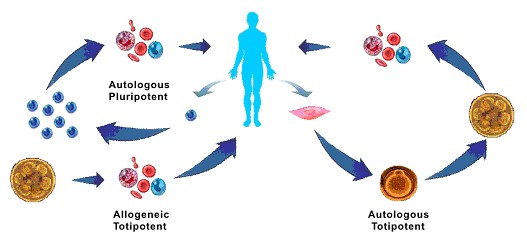 In the newest edition of 'Journal of the American College of Cardiology,' being released on April 8, 2014, a study regarding the heated debate over utilization of Autologous vs. Allogeneic stem cells was addressed: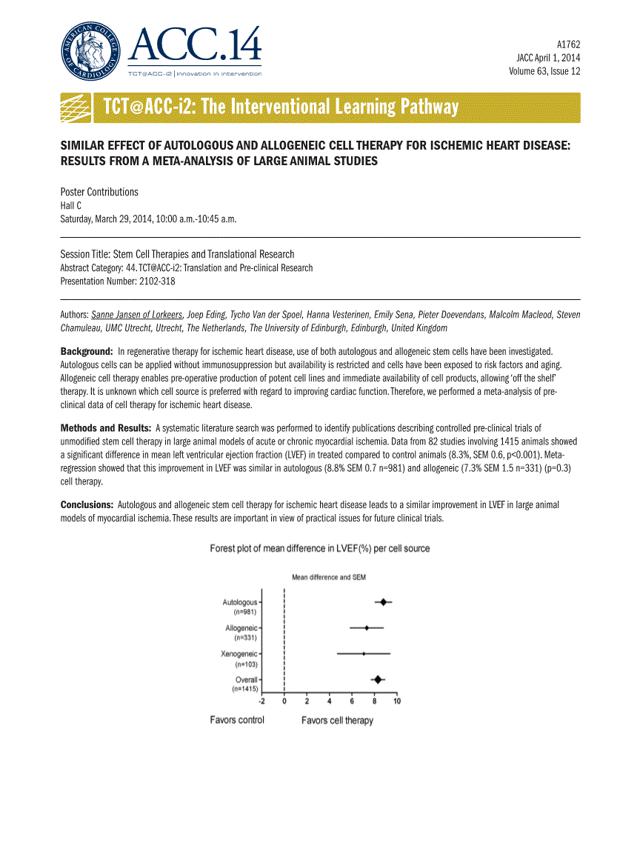 Left Ventricular Ejection Fraction (LVEF) % improvement was measured for both allogeneic and autologous cell therapy. The study found little difference in therapeutic efficacy between allogeneic cells and autologous cells in ischemic heart disease. This is definitely a positive headwind for competitors such as STEMEDICA's CardioCell, which utilize allogeneic stem cells for CAD.
As Investors: How Should We Apply This New Information?
I'm going to stick with my initial investing strategy. NBS's AMR-001 product is still a leader in stem cell therapy for ischemic diseases. Its manufacturing relationship with Baxter allows for a mutually beneficial relationship. PCT is the only COMD to release an FDA approved cell therapy product for commercial sale. AMR-001, including both CD34+ and CXCR4+ cells, gives it a slight advantage over BAX's CD34+ product.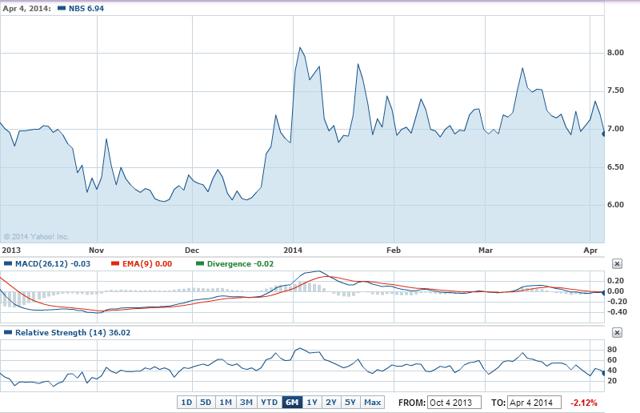 As you can see in the above chart, NBS is decreasing in share price; as is the exchange it is traded on. The MACD indicator is hinting at a reversal while the RSI is nearing over-sold territory. The online abstract equating efficacy of autologous and allogeneic stem cells was presented as a poster on March 29, 2014. Share prices began to drop around that date. If you haven't already gone long, I would wait until after April 8, 2014; the release date for April's issue of JACC. Entering prior to NBS's release of phase II data is still strongly suggested.
Note: For more details on BAX and NBS, including but not limited to financials, please refer to my previous articles.
Disclosure: I have no positions in any stocks mentioned, and no plans to initiate any positions within the next 72 hours. I wrote this article myself, and it expresses my own opinions. I am not receiving compensation for it (other than from Seeking Alpha). I have no business relationship with any company whose stock is mentioned in this article.