By Bryan McCormick
There are two reports on today's economic calendar. The big one, of course, is the Employment Situation Report at 8:30 a.m. ET.
We have seen some broad-scale market disappointment into this event, which could mean that a bad number is already discounted to some degree. A stronger number could therefore make the session an especially wild ride in thin pre-holiday conditions.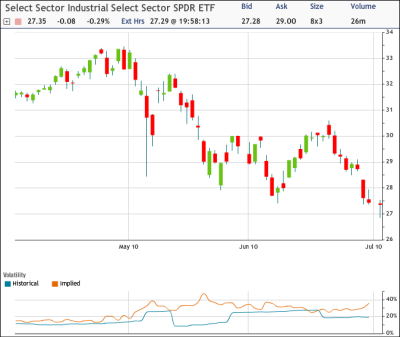 Remember that the ranges in both the headline number, which everyone expects to be sharply negative, is incredibly wide. At one end, losses of -200,000 payrolls are expected; at the other, a gain of 30,000.
In addition to the establishment survey numbers, we will also get the always-tricky rate of unemployment results from the household survey. Remember, these two series do not always track each other directionally or proportionally.
The rate of unemployment is expected to come in at 9.8 percent. The range here is fairly narrow with 9.6 percent at the low, which would be taken as bullish, especially if that tracks with the establishment survey's private payrolls. The high at 9.9 percent would be moderately bearish because it isn't that far from the consensus estimate.
A reading over 10 percent, however, would be hard to ignore. Keep in mind that many individuals will lose their unemployment benefits in coming weeks, which traders will focus on as a concern if this number comes in high.
The only other release of the day is Factory Orders at 10 a.m. ET. Expectations are for a drop of -0.5 percent from the last report. A larger drop is in the forecast range, with the low at -2 percent, which would be bearish. The high end includes some outlier expectations as high as 1.5 percent, which would be bullish.
The Industrial Select Sector SPDR (NYSEARCA:XLI) exchange-traded fund and its underlying assets will respond most directly to the news. A number that comes in at either extreme of the expected range would likely produce a larger reaction.
Disclosure: No positions