By Brian 'Newman' Rayl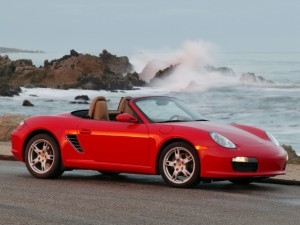 With Sirius XM's (NASDAQ: SIRI) growth tied so closely to the OEM channel, it is prudent to dive into the June auto sales results that were released yesterday to see what they mean for Sirius XM. One of the biggest things to jump out at me when reading over the report was the staggering increases in luxury brand vehicles, which have higher penetration and conversion rates for Sirius XM. Out of all brands, Porsche was the biggest percentage gainer of them all, posting a staggering 137% rise in year-over-year sales for the month. Porsche was followed by Tata Motor's (NYSE: TTM) Jaguar which posted a nearly 73% increase in sales and Land Rover, which increased sales by 43%. Cadillac showed a 39% increase, and Mercedes Benz showed a 25% increase. Non-luxury brands also showed hefty increases on a year-over-year basis, with Dodge increasing sales by 66%, Buick growing by 52%, and GMC sales increasing by 45%. Clearly, the credit markets have improved and there is money out there being spent.
One of the stand-out trends in June sales was that sales of trucks and SUVs were stronger than overall vehicle sales, a bounce automakers attributed to stable gas prices. Ford's (NYSE: F) F-Series pickup truck line — the automaker's best-selling and most profitable products — gained 30 percent from a year earlier. Sales of the Chevy Silverado were up 25 percent, while sales of the GMC Sierra jumped 27 percent. Chrysler's Ram truck line trailed its rivals with a 7 percent gain.
Sales figures were significantly better than the anemic levels that they were at in 2009. Overall, 984,063 light vehicles were sold in June of 2010, up 14.2% over the 861,506 that were sold in June of 2009. This equates to a SAAR (Seasonally Adjusted Annualized Rate) of 11.08 million. When compared month-over-month, the numbers don't look so great. May had a SAAR of 11.6 million, with 1,103,174 vehicles sold for the month.
When correlating OEM sales with Sirius XM's growth, a simple side by side comparison demonstrates it best:
| | | |
| --- | --- | --- |
| | Auto Sales | Gross Subscriber Additions |
| Q1 2009 | 2,195,334 | -404,422 |
| Q1 2010 | 2,542,313 | 171,411 |
| Q2 2009 | 2,512,947 | -185,999 |
| Q2 2010 | 3,068,723 | ???,??? |
Auto makers and analysts are cautious, however. Some think that the month-over-month decline in June auto sales may signal a slowdown in the automotive recovery. Earlier in the year, many analysts were projecting 2010 vehicle sales to come in around 12.5 million. Given the low numbers for June, some are revising that number. Edmunds estimates sales will total 11.5 million this year. "Even getting to 11.5 is going to be a struggle," says Jessica Caldwell, Director of Pricing and Industry Analysis at Edmunds.com. Edmunds may reduce its forecast if sales do not improve in the coming months, she said.
Sirius XM may be set to report a large increase in their subscriber numbers when they report earnings later this month or early August. Obviously, the more auto sales there are, the more subscribers that Sirius XM adds on a quarterly basis. While June auto sales were off slightly from last month, the quarterly numbers were still up significantly year-over-year. Combine this increase with the higher penetration and conversion rates of the luxury vehicles, and I think the numbers will be significant.
My prediction: Sirius XM adds 275,000 gross subscribers for the second quarter of 2010.
Disclosure: Long SIRI, F