I have been away for a few weeks but during that time rail freight seems to have confirmed what other metrics have been showing -- that economic growth has stalled.
Headline numbers continue to look good with strong year-on-year gains on weak 2009 numbers but there insufficient growth in the freight traffic to reach pre-crash volumes.
The following charts show intermodal and carloads freight volumes since 2007, along with a 52-week moving average. (Click charts to enlarge)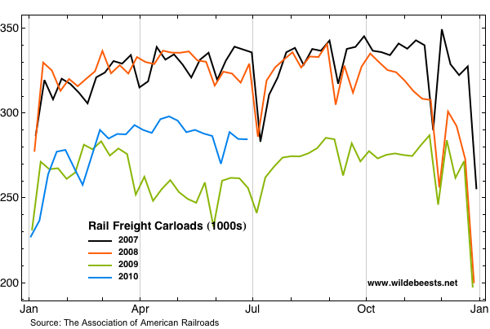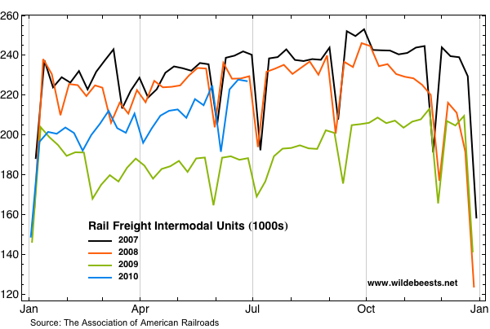 The carload data is divided by the AAR into 18 specific categories (plus a 19th called "other"). Below are the charts for each of the 18 individual categories. The same color coding used in the first two charts above applies: black -- 2007; orange -- 2008; green -- 2009; blue -- 2010. Please click on the images below to enlarge them.







Disclosure: No positions