Advanced Micro Devices, Inc. (NASDAQ:AMD) spoiled the Nvidia (NASDAQ:NVDA) Titan Z's glory. Despite being undervalued and underappreciated, debt-laden AMD still got the R&D magic to come out first with the world's most powerful graphics accelerator unit. The Radeon R9 R295X2 will retail for $1,500, and affluent gamers, design professionals, and Litecoin miners will gladly pay that much to own this high-compute GPU.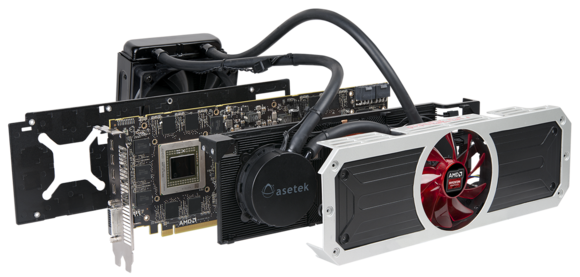 The R9 R295X2 is a dual Hawaii GPU that has twice the compute power of the Litecoin miners' favorite R9 290X. It has a built-in liquid cooling system and will be in stores on April 21. Anandtech has already posted a pre-commercial release review of this GPU. The reviewer, Ryan Smith, called the R9 R295X2 "beastly good" and a winner-by-default. Smith said the AMD GPU will do well because the $3,000 price tag of the Nvidia GTX Titan Z will be in a different niche.
AMD bashers should look at the chart below and admit that AMD can compete with Nvidia in the high-end GPU market. Maxwell and Pascal advances failed to convince Tim Cook to use Nvidia GPU for the Mac Pro this year. Hopefully it stays that way for a long time. AMD needs the high-ASP GPU business.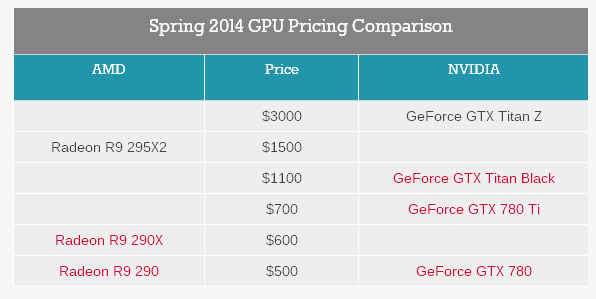 Source: Anandtech
Beastly Good For 4K Monitor Gaming
The real benefit of buying an R9 295X2 is evident in 4K resolution gaming and video editing. PC World geeks did a benchmark of this GPU and they proved that the 295X2 delivered 80% improvement over the single R9 290X using a Sharp PN-K321. The benchmark scores may even be higher later because PC world only used a non-final reference demo unit of the R9 295X2.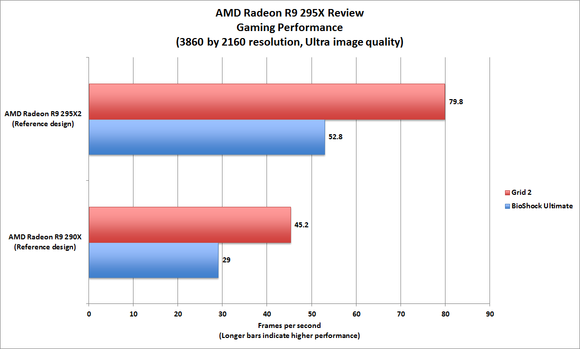 Gamers with deep pockets will also find it easy to install this product. AMD hired Asetek to create a custom liquid cooling system for the R9 295X2. The whole unit comes in a pre-installed design, just insert the 295X2 and then mount the 120mm radiator fan. The liquid cooling system was necessary because this AMD GPU has a 500W TDP.
This 295X2 will let hardcore gamers enjoy their favorite PC and MMORPG games in full HD or 4K resolution. The R9 295X2 has a GPU clock speed of 1018MHz, 8GB of 5GHz GDDR5 memory, 5,632 processors and 640 GB/s memory bandwidth.
Anandtech also used a 4K monitor to test the gaming performance of the R9 295X2. Here are some of the results.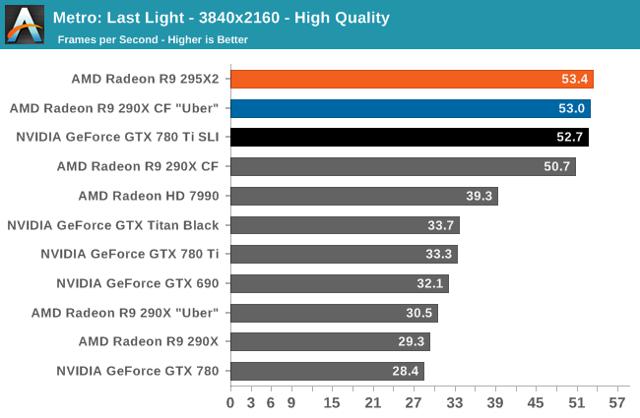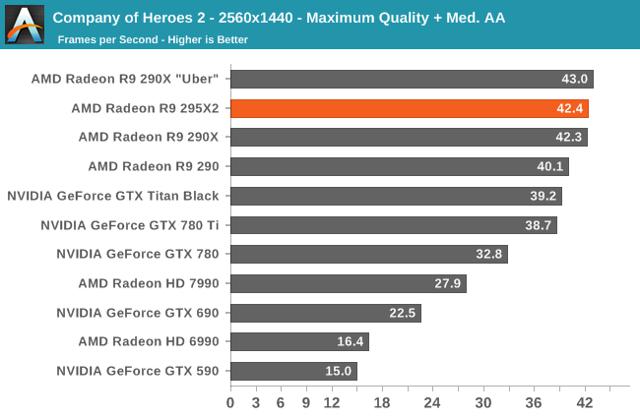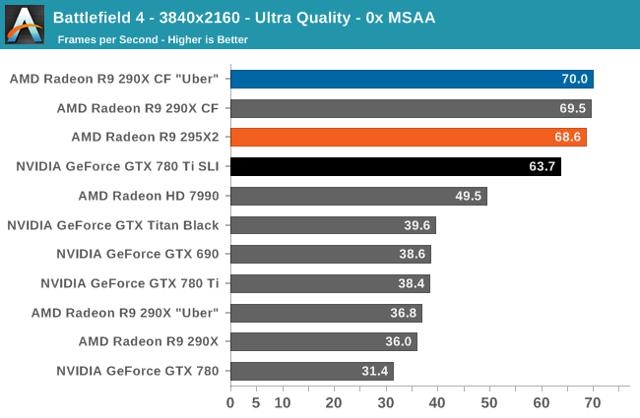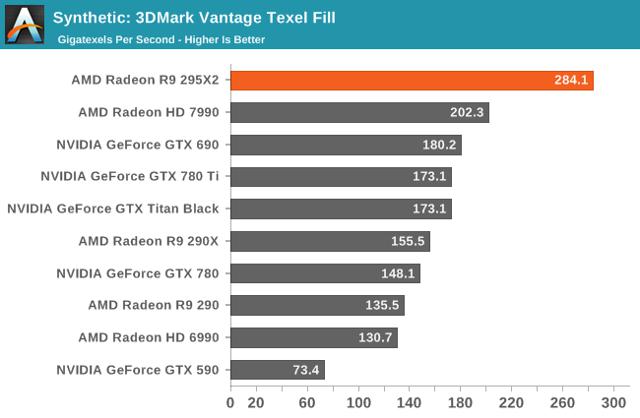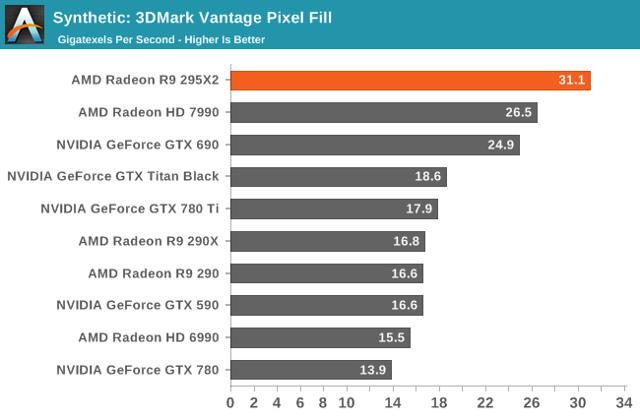 The $1,500 card from AMD did better than the $1,100 Nvidia Titan Black. I used to be a hardcore MMORPG gamer. I can attest that better GPU and faster internet bandwidth helps you win Player Vs. Player fighting. No lag time means you can execute skills and team commands on time. Guild battles that involve hundreds/thousands of players will freeze - kill computers with weak GPUs and internet speed.
The old screenshot below from 2008 should illustrate to you, my beloved SA readers, why hardcore gamers need the R9 295X2. AMD can make good money if they directly sell the R9 295X2 to MMORPG gamers. There are more than 100 million MMORPG addicts - many of them are middle-aged gents (like me) and ladies who can afford $1,500 GPUs. AMD surely has some employees who comprehend direct-selling. I dislike it that resellers like Newegg reap more money from Radeon cards than AMD itself.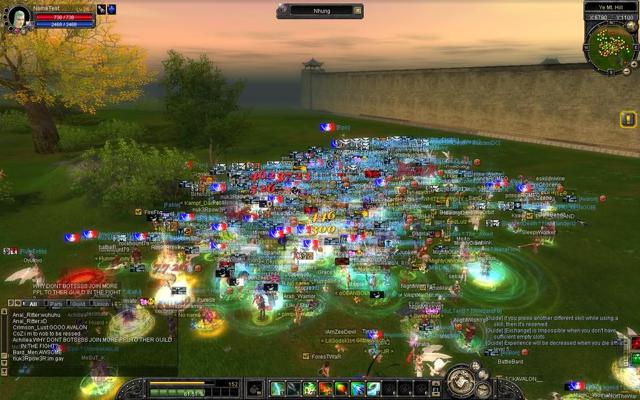 Source: Silkroadforums.com
Beastly Good for 4K Video Editing & Litecoin Mining
Like the dual-FirePro GPUs inside the Mac Pro, the R9 295X2 promises real-time HD video compositing and rendering. It will also be beastly good to use on 4K raw video files. Advertising, animation, and Hollywood production houses will be buying this GPU for their custom Intel (NASDAQ:INTC)-powered workstations.
Adobe (NASDAQ:ADBE) made sure that this card will maximize the performance boost from AMD's Mantle and OpenCL technology when using Premiere Pro CC or After Effects CC. Adobe Creative Cloud artists who wish to save money can just buy a quad-core Core i7 and pair it with the R9 295X2.
Not sure yet, but if 290X performance is to be used, the R9 295X2 will also be beastly good for Litecoin/Dogecoin mining. I only hope that AMD has enough production capacity to prevent any artificial shortage arising from Litecoin miners who caused a global shortage of R9 290X cards. It will be disastrous if gamers again complain about scarcity because Litecoin/Dogecoin miners bought all available 295X2 cards.
Conclusion
The R9 295X offers AMD diehard loyalists some ray of hope that AMD will finally beat Nvidia in the high-end GPU business. Rory Read has learned from the short-supply crisis of the R9 290X and has accordingly provided enough supply of the 295X2.
AMD can also benefit from direct-selling its products rather than just relying on third-party resellers. AMD is a strong HOLD. In my opinion, AMD has a better chance than Intel of doing a 30% YTD increase this year.

Source: Google Finance
Disclosure: I am long AMD. I wrote this article myself, and it expresses my own opinions. I am not receiving compensation for it (other than from Seeking Alpha). I have no business relationship with any company whose stock is mentioned in this article.