A while back there was someone at Seeking Alpha who wrote a lot posts with proposed indexes for ETFs. I haven't seen any posts along these lines in a while and, while I won't be doing this often, it might be interesting to try this approach one or two times.
As you know EG Shares has come out with country funds for infrastructure with another possibly on the way and some of the larger ETF providers have broader infrastructure funds that trade. I am a big believer in this theme and we have exposure for clients.
I've been friends/acquaintances with a couple of the guys running EG Shares from before the company existed and at one point I jokingly asked if their proposed India Infrastructure ETF should be called the India Cement Fund. In doing some research for this post I would tell my friends at EG Shares (not that they don't know this) that if they branched out to have infrastructure funds for Egypt, Vietnam or Saudi Arabia, for as many cement stocks as there are in those countries they could be the respective Cement Funds of those countries.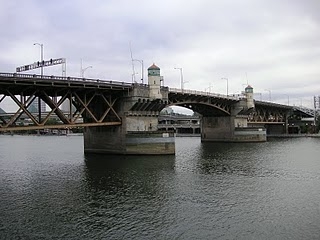 It seems as though many countries have at least one big cement company. The first place I looked for names was in single country ETFs and then I just typed cement into Google Finance (not the Google home page) and trolled through the listings.
Cement is obviously a sub-set of the infrastructure theme. You probably know this, but cement needs to be made locally. Due to the weight it can't really be shipped that far. There are quite a few cement companies in the materials-heavy PowerShares Emerging Markets Infrastructure ETF (NYSE:PXR) but not in the utility-heavy iShares Emerging Markets Infrastructure Fund (NASDAQ:EMIF), which is a client holding.
Below is a list of 20 names I found with the symbol, if applicable, and the country that it is from. I would not be surprised if one or two were not trading for whatever reason but that doesn't necessarily detract from the idea.
Siam Cement -- Thailand; and in the iShares Thailand ETF (NYSEARCA:THD)
Cemex (NYSE:CX) -- Mexico; and in the iShares Mexico (NYSEARCA:EWW)
Anhui Conch Cement (OTCPK:AHCHF) -- China; and in many China ETFs
Lafarge (OTCPK:LFRGY) -- France; and in the iShares France ETF (NYSEARCA:EWQ)
Akcansa Cimento -- Turkey; and in the iShares Turkey ETF (NYSEARCA:TUR)
Orascom Construction Industries -- Egypt; and in the Market Vectors Egypt ETF (NYSEARCA:EGPT)
Indocement Tunggal -- Indonesia; and in the iShares Indonesia ETF (NYSEARCA:EIDO)
Lafarge Malayan Cement -- Malaysia; and in the iShares Malaysia ETF
Cementos Pacasmayo -- Peru; and in the iShares Peru ETF (NYSEARCA:EPU) client holding
Cementos Argos -- Colombia; and in the GlobalX Colombia 20 ETF (NYSEARCA:GXG)
James Hardie Industries (NYSE:JHX) -- Australia; and in the iShares Australia ETF (NYSEARCA:EWA) client holding
Heidelberg Cement -- Germany
Saudi Cement -- Saudi Arabia; I don't think Saudi markets are open to foreigners but there are many names from Kuwait to add instead.
Ultratech Cement -- India; and in the WisdomTree India Earnings Fund (NYSEARCA:EPI)
Taiheiyo Cement (OTCPK:THYCY) -- Japan; has to be in iShares Japan (NYSEARCA:EWJ) but there are many names to look at in that fund.
Raysut Cement Co -- Oman; in the WisdomTree Middle East Dividend Fund (NASDAQ:GULF)
Lucky Cement -- Pakistan; there will be a Pakistan ETF one day.
Holcim Cement (OTCPK:HCMLF) -- Switzerland; and in the iShares Switzerland ETF (NYSEARCA:EWL)
Cimentos de Portugal -- Portugal
Bim Son Cement-- Vietnam
The index could equalweight all 20 names or perhaps favor the stocks from the developed countries with smaller weightings for the emerging names.