By Sumit Roy
Stock markets plummeted while commodities handily outperformed this week. Precious metals, energy and copper all registered gains - only the grain complex fell in the period. The S&P 500 lost more than 2 percent amid concerns about valuations and slow earnings growth, and the index is now down 1.3 percent since the start of the year.
Macroeconomic Highlights
The first-quarter corporate earnings season began this week amid concerns that stock valuations may be too rich following last year's 29 percent rally in the S&P 500. Only a few companies reported this week - notably, shares of banking giant JPMorgan (NYSE:JPM) plunged after missing expectations.
Overall, analysts are expecting earnings to only have grown 1 percent to 1.5 percent from a year ago during the first three months of the year. Such a slow pace of profit growth has raised fears that stocks may be overvalued.
On the economic front, the Federal Reserve released on Wednesday the minutes to its March policy meeting. The minutes indicated interest rates may not rise as quickly as feared last month. According to the minutes, several Fed officials said the interest-rate forecasts released in March overstated the pace of likely rate increases. At the time, markets sold off sharply on the hawkish rate forecasts, which suggested a potential rise to 1 percent in the Fed funds rate by the end of 2015.
Meanwhile, data in China painted a bearish picture of the world's second-largest economy. The government reported that exports fell by 6.6 percent from a year ago in March, the second-straight monthly decline and well below the 4.8 percent increase that was expected. At the same time, Chinese imports dropped by 11.3 percent year-over-year in March, the largest decline in 13 months and below the 3.9 percent increase that was anticipated. Taken together, China registered a $7.71 billion trade balance surplus for March.
Finally, in the U.S., the Department of Labor reported that the number of people filing for unemployment benefits fell from 332K to 300K last week, the lowest level since May 2007.
Commodity Wrap
| | | |
| --- | --- | --- |
| Commodity | Weekly Return | YTD Return |
| Natural Gas | 4.50% | 9.69% |
| WTI | 2.78% | 5.62% |
| Palladium | 1.91% | 12.37% |
| Gold | 1.14% | 9.36% |
| Brent | 0.84% | -2.87% |
| Copper | 0.66% | -10.59% |
| Platinum | 0.48% | 6.41% |
| Silver | 0.05% | 2.57% |
| Corn | -0.40% | 18.48% |
| Soybeans | -0.68% | 11.50% |
| Wheat | -1.04% | 9.59% |
Safe-haven buying lifted gold to a solid gain for the week. The sell-off in the stock market, the dovish Fed minutes and a three-week low in the U.S. dollar all helped fuel this week's rally in the yellow metal.
We remain constructive on gold and see more room to run as this long overdue pullback in stock markets continues (see Overdue Pullback In S&P 500 To Push Gold Higher). The S&P 500 has fallen about 4 percent peak-to-trough from its intraday high of last week; in our view, it may fall another 3 percent to 5 percent before this correction runs its course.
GOLD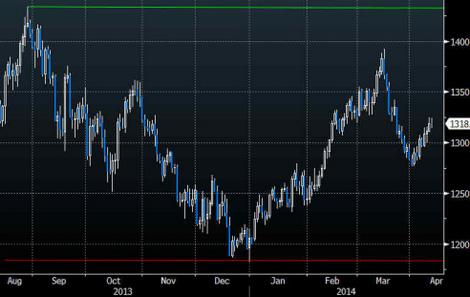 SILVER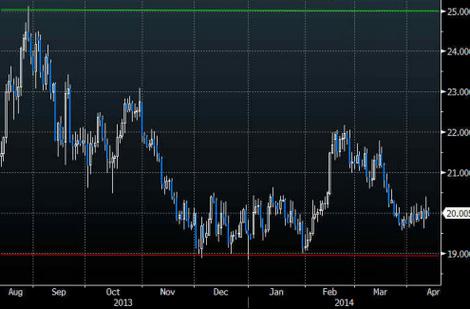 PLATINUM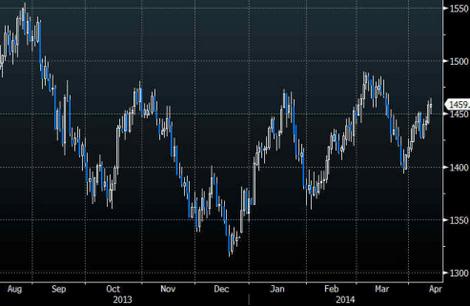 PALLADIUM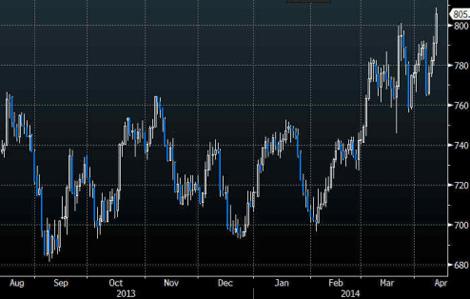 Oil rallied, but WTI easily outperformed its European counterpart. The U.S. benchmark benefited from the ramp-up in refinery utilization ahead of the summer driving season and low inventory levels at Cushing, Okla., the delivery point for Nymex-traded light, sweet crude oil futures contracts.
On the other hand, Brent was weighed down by news that Libyan rebels had agreed to hand over two oil ports to the Libyan government. Sources say that exports from the country may increase in the coming weeks. Brent briefly fell to a five-month low, but quickly rebounded back into its well-established trading range between $106 and $112 (see Doubt Over Libyan Oil Supply Boosts Brent Back Into Trading Range).
BRENT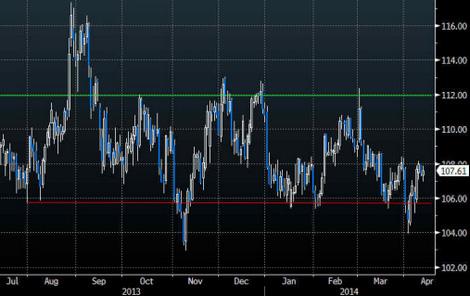 WTI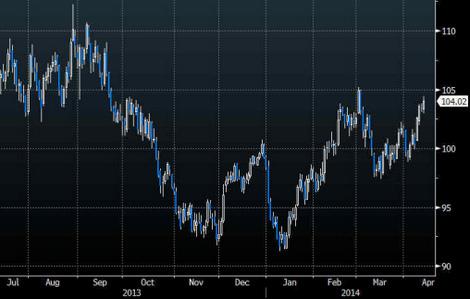 The grain complex underperformed after the release of the latest supply and demand figures from the USDA. However, the modest pullback can be attributed to mere profit-taking after such a strong run in recent weeks. Speculative traders remain bullish on the sector and further gains may be in store.
CORN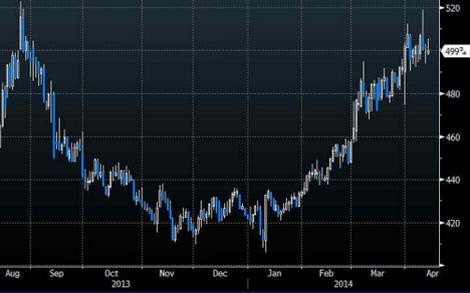 SOYBEANS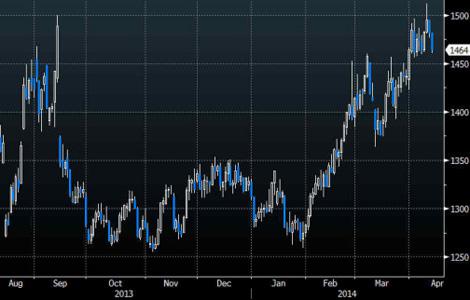 WHEAT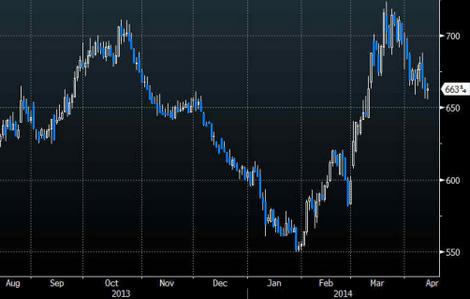 Copper continued to consolidate just above $3/lb as traders kept a close eye on China's economy.
COPPER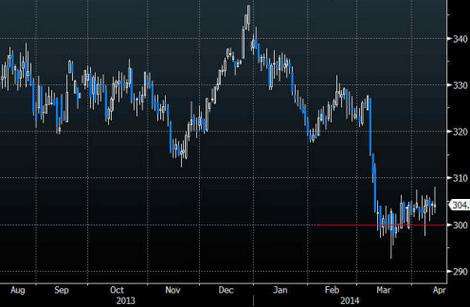 Natural gas was the best-performing commodity this week. A bullish inventory report on Thursday ignited concerns that stockpiles may not be refilled to adequate levels by next winter. We see a run to $5/mmbtu as a distinct possibility (see NatGas Spikes On Weak Inventory Build, Poised For Move To $5).
NATURAL GAS