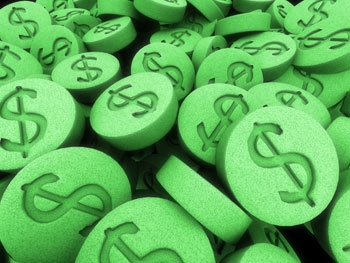 With the country's attention focused on the ecological catastrophe in the Gulf, the U.S. Senate has finally started to once again address major energy legislation. Green-energy exchange traded fund (ETFs) may get a chance to shine as Congress tries to entice the sector with some basic incentives.
The main focus of the renewed energy legislation will be on the cap-and-trade proposal, also known by some as "cap and tax," which provides a penalty on large producers of carbon dioxide emissions, writes Carol Kopp for Minyanville. Another major topic will likely cover tougher safety standards for oil drilling.
Democrats argue that a comprehensive energy bill will entice massive private investments in clean-energy technologies, which include renewable alternatives, and also create more American jobs along the way.
Currently, between 6% and 18% of the global energy supply is derived from renewable sources, including sun, wind, water, geothermal, or biomass. European countries have implemented subsidies for the sector for years. But with all the problems in the eurozone at the moment, subsidies will likely be on the chopping bock, posing a risk to these ETFs, many of which have heavy weightings in Europe.
Investors may play the green-energy sector with ETFs, but it should be noted that they are rather volatile at the moment – some have dropped 20% or more on news that European government support may be withdrawn.

Max Chen contributed to this article.