The weight loss drug Belviq from Arena Pharmaceuticals (NASDAQ:ARNA) is now being promoted on television with a national advertising campaign. This is a day that many long term investors have been waiting for. Can the emergence of a television ad campaign help sales of Belviq, and perhaps more importantly, can these ads compel the equity to move up?
An ad campaign will certainly help with both consumer and physician awareness. It can also help make the job for Eisai (OTCPK:ESALY) sales reps easier. Awareness can mean the difference between having to bring a physician up to speed from the fact that Belviq exists to a discussion about a drug that the doctor has already heard of and perhaps done a little bit of research on already.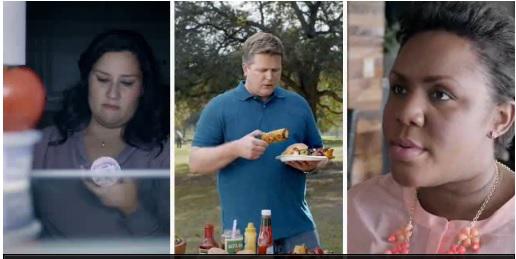 The full two minute ad is interesting, gets to the point, and tells the story of Belviq well. It is not sensational or an ad that is likely to go "viral" with the average consumer (though passionate longs will likely celebrate it with grand enthusiasm). The biggest thing that I like about the campaign is one of the tag lines:
"Belviq can help you lose weight and keep it off"
The tag line was mentioned three times in the ad and focuses on a key point with weight loss that has plagued the weight loss industry as a whole, keeping weight off. If these ads can be effective in relaying the "keep it off" message to consumers, it could be a big positive for the company.
While this is all great news, what does it mean for the equity? First and foremost, I anticipate a "retail pop" in the stock based solely on the fact that an ad campaign has started. I do not really anticipate the initial excitement to translate into keeping the gains on that pop unless another catalyst (such as approval for Belviq in another country) presents itself. Television ads are a process and are called campaigns for a reason. They typically take time to show results. Savvy traders will play the swing brought on by excitement, and some can profit nicely from it.
A more rational approach is to follow the traction of Belviq over a period of time. Sites like Google can give an indication of how popular the search term Belviq is. What I anticipate seeing is an initial spike as the campaign launches followed by a gradual slope to what will be the "normalized" traction. The normalized traction of Belviq should reveal itself in the next 3 to 4 weeks.

What we have here is a short term play and a longer term play. The shorter term play is obvious. The longer term play is a bit more complex. In my opinion there is real potential for lasting equity appreciation if certain criteria are met:
Belviq sales need to pace for a minimum of $100 million in 2014 for the equity to simply be stable
Belviq sales need to pace at about $150 million for the equity to have an ability for share price growth that can set a baseline at $10
Belviq sales need to get past the 11,000 hurdle in weekly script sales that have represented a virtual wall for competitor Vivus (NASDAQ:VVUS) and Qsymia. Vivus does not have a television ad campaign for its drug.
Insurance coverage needs to gain more traction and get above 60% of covered lives
The level of coverage on insurance (the tier of coverage) needs to improve. This will make Belviq more affordable.
Arena and Eisai need to continue work on Belviq in combination with other substances (phentermine) and try to get other indications such as smoking cessation approved.
Approval in other countries to compound sales.
All of the items listed are potential catalysts that can move this equity in the next 12 to 18 months. Investors simply need to keep their finger on the pulse of this equity and monitor progress vs. expectations. Investors in Vivus and Orexigen (NASDAQ:OREX) should also monitor many of these dynamics as well. A rising tide can lift all ships in the sector.
In summary, look for some immediate term moves in Arena. In the longer term the more fundamental aspects of drug sales will be the focus. Industry trackers IMS Health and Symphony Health have weekly sales at between about 7,000 and 9,000 prescriptions for Belviq. Television ads will certainly help with awareness. We should look for passing 11,000 in the next month. When that happens, the street will take more notice. Pass 12,000, and the street should not be able to ignore the progress. Stay Tuned!
Disclosure: I am long ARNA. I wrote this article myself, and it expresses my own opinions. I am not receiving compensation for it (other than from Seeking Alpha). I have no business relationship with any company whose stock is mentioned in this article.
Additional disclosure: I have no position in Eisai, Vivus, or Orexigen