Google's Nest Malfunctions
In a push to expand into hardware, Google (NASDAQ:GOOG) recently acquired the thermostat-cum-smoke alarm company Nest for $3.2 billion.
Now, one of the most attractive functions of Nest's smoke alarm, the Nest Protect, has apparently malfunctioned. This feature allows a homeowner to turn off the siren of a false alarm by waving a hand in front of the unit.
Tony Fadell, CEO and co-founder of Silicon Valley-based Nest, indicated that the wave function could be unknowingly tripped, which would leave the smoke alarm in essentially an off status. This would preclude the alarm from going off during a true fire.
A Temporary Dismantling
The company has made an update available to disable the function, and current owners of Nest Protect can connect the unit over Wi-Fi to download it. The company has also offered a full refund to customers who purchased the smoke alarm and expects the corrections to be completed in about two to three months.
Luckily, no actual occurrences of the smoke alarm failing to sound in real emergencies have been reported to the company.
A statement from Fadell to customers states:
"We're enormously sorry for the inconvenience caused by this issue. The team and I are dedicated to ensuring that we can stand behind each Nest product that comes into your home, and your 100% satisfaction and safety are what motivates us. Please know that the entire Nest team and I are focused on fixing this problem and continuing to improve our current products in every way possible. If you don't want to keep your Nest Protect smoke alarm, we will give you a complete refund."
Nest Protect sales will resume sales after the malfunction has been corrected and been retested thoroughly. In addition, the regulatory agencies in the U.S., Canada and the U.K. will need to reissue approval for sale.
A Brief History of the Smart Smoke Alarm
Nest launched the smart smoke alarm in October of 2013, and the unit represents only the second product in its lineup. The Nest offers multiple improvements over standard smoke alarms, including a smartphone app that allows the owner to remain up-to-date on any reported problems. In addition, the unit has the capability to tell homeowners what course of action to take during a real emergency.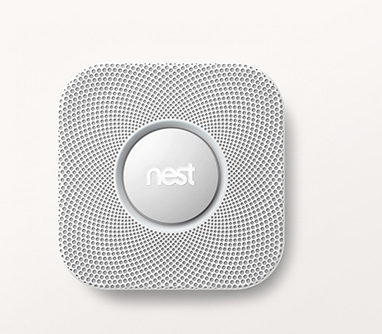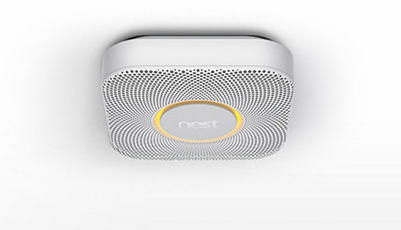 (Photos from Nest.com)
The company considers the early sales figures of the Nest Protect to be in line or above initial expectations despite a high price of $129.00.
Fadell reported in Forbes last November that the company had "tens of thousands" already sold and installed after retailers received their initial shipments.
Close on the Heels of a Class Action Law Suit
This malfunction has created additional headaches for Nest after a class action lawsuit was filed recently against the company. The suit claims that the Learning Thermostats do not produce the cost savings that the company advertises, and that the thermostat heats up, which causes inaccurate gauging of room temperatures. The lawsuit seeks more than $5 million in damages from Nest for the several hundred thousand consumers who own the product.
GOOG Investors Should Not Be Alarmed
Although Nest was a high-profile acquisition for Google, it is just one of several moves the parent company is making into hardware. For example, GOOG recently announced it will begin taking online orders for Google Glass.
Investors should consider the suspension of Nest Protect sales more smoke than fire--e.g. a temporary glitch with no broader, negative connotation for GOOG as it moves into new avenues of technology.
We continue to be positive on Google and recommend shareholders continue to enjoy the ride.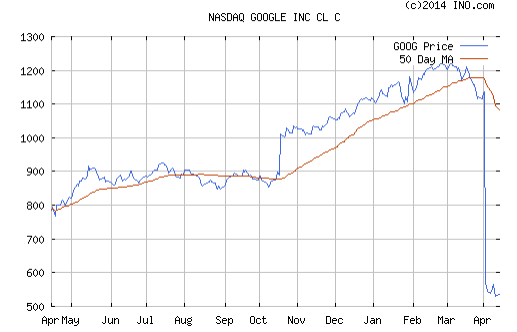 (ino.com)
**Note: GOOG underwent a 2-1 stock split on April 3rd, 2014; hence, investors should not consider the sharp drop as a negative indicator. Instead, investors should focus on the consistent strength of the chart over the past twelve months.
Disclosure: I have no positions in any stocks mentioned, and no plans to initiate any positions within the next 72 hours. I wrote this article myself, and it expresses my own opinions. I am not receiving compensation for it (other than from Seeking Alpha). I have no business relationship with any company whose stock is mentioned in this article.