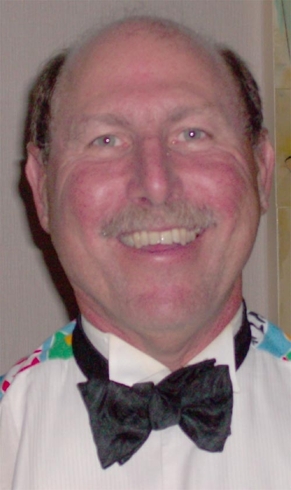 Abbot Gilman, an entrepreneur and adviser to venture funds and emerging technology companies, is co-founder of Gigabeam, a point-to-point wireless company and co-founder of Broadband Access Systems — acquired by ADC Telecommunications. Previously, he was a principal at Applied Network Technology — acquired by Fore Systems, where he launched Fore's Ethernet Switch product line. Gilman also spent 17 years at Digital Equipment Corp.
H.L.: The economy seems to be stalling with bad jobs, housing, and retail reports, not to mention insufficient lending. What's your forecast for small business?
A.G.: Small business has been hurt by the slowdown in consumer spending more than anything else. So I would expect it to recover at some point, but not right now. People are not bullish about their job prospects, or they're worried about being laid off, and that will continue to affect small business.
But there are segments of the small business community which are doing well, vertical segments, such as certain segments of high tech. Those small businesses focusing on the consumer are slow.
H.L.: When do you see the economic slump ending?
A.G.: I'm not a bull. I would expect it to take another couple of years to work its way through to the point where we're in a full recovery. That's because, for the most part, businesses that are doing well from an earnings standpoint are doing well because they cut costs and not because they're growing their top line, their sales. Cutting costs can only take you so far.
H.L.: You're an active venture capitalist. But before I ask you about the state of venture capital investing, tell me what you're involved in currently?
A.G.: Right now I'm an investor in and about to join management of A123 (AONE), a battery producer. Its customers are auto companies making electric cars and companies like Black & Decker that require batteries for their tools. I'm also an investor in Late July Organic Snacks, the first organic cookie and cracker company that has nothing in it that's bad for you, no trans fats, no preservatives. It's based on Cape Cod and founded by the founders of Cape Cod Potato Chips and Chatham Village Croutons. That's an investment I made several years ago, and I hope to capitalize on the trend toward healthy eating, and the company is doing extremely well.
I've also recently become involved in Active Broadband Networks, which provides software to cable operators to help them improve their customer visibility and bandwidth usage.
I'm also an adviser to Hy-Syense, which allows clients to take their wastewater from food processing and make it into pure water through microbial fuel cells. They also make hydrogen as a byproduct. It allows food processing companies, like dairy product manufacturers to purify the wastewater, and that improves the environment. They're all part of growing trends.
H.L.: Venture capitalists and private investors have been watching the initial public offering market carefully for a thaw in the long-lasting deep freeze as a sign that backing new companies may become more worthwhile. There were 34 IPOs in 2008, 61 last year, and at least 62 so far this year. Are venture capitalists getting generous again?
A.G.: The liquidity provided by both IPOs and the acquisition market is very important to the venture community, but I don't think it is causing the venture community to be more generous. What we're seeing is that the venture funds that have not provided their limited partners with good returns are going to be phased out. Therefore, there will be a smaller number of venture funds in the future as a result of the lower number of IPOs and M&A work that has taken place over the last several years. The lack of liquidity will have caused the private equity asset class to contract.
The fact of the matter is if you're not in one of the top 5 to 10 percent of the venture funds you're probably not going to make a tremendous amount of money from a returns standpoint.
A123 had an IPO in the last year, and it was very successful. That's an example of a successful IPO that will enable the underlying investors to provide a good return to their limited partners.
H.L.: What other kinds of start-ups look promising?
A.G.: Those that are focused on the Internet Protocol (NYSE:IP) video to consumers market. Other markets that look promising are in the healthcare field, for example, medical data mining
— companies that have software that can collect information from large medical databases that can use the data for improved care and to remind patients to take their medication.
H.L.: What do you look for before investing?
A.G.: Generally, venture capital firms are looking for companies that have excellent entrepreneurs. First, they look at the people starting the companies, people that have been successful before.
Second, they look at areas the companies are addressing and whether they could be a multimillion-dollar acquisition target or IPO. The third criterion is whether the company will have defensible intellectual property, a high barrier to entry, and if it would be difficult to produce the intellectual property the company may be developing.
H.L.: What kinds of companies are not attractive to you?
A.G.: If you're a boat or aircraft manufacturer it would not be attractive. I would have included the auto makers, but Tesla, the company that makes electric sports cars costing $100,000, had a fantastic IPO two weeks ago. But generally I don't think the auto industry is doing very well. Not a lot of venture capital is going into those industries.
Disclosure: No positions