When Google (NASDAQ:GOOG) and Facebook (NASDAQ:FB) get in a scuffle to buy the same company, I decide to start reading in between the lines. For the past several months, rumors had been swirling about Facebook's interest in Titan Aerospace. And now, Google has jumped in and closed the deal.
But Facebook is not the loser here. In fact, Facebook already acqui-hired the team of a UK based drone maker; Ascenta. The loser here are the wireless carriers. Yes I'm talking about AT&T (NYSE:T), Verizon (NYSE:VZ), Vodafone (NASDAQ:VOD) and many more.
The drones that Facebook and Google seem to be so keen on buying are an incredible feat of technology. Ascenta and Titan Aerospace both make a similar product which caught the interest of Silicon Valley. Drones. But not just any drones. These drones can stay in the sky for years thanks to strategically placed solar panels on their wings.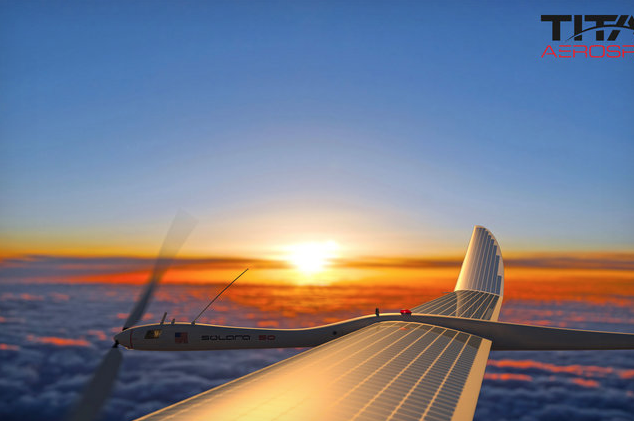 While coasting at 60,000 feet in the air, these drones beam down wifi, which apparently is of 3G quality or better. Pretty amazing.
The disruptive potential here which Google and Facebook are so keen on, is getting the last billion people on the planet to start using their services. Which means having internet access.
How Does WhatsApp fit in?
Right after being acquired by Facebook for an eye-popping $19B, WhatsApp announced it would integrate voice calling by Q2 of this year. This puts things into perspective pretty simply:
WhatsApp Voice/Messaging + Wifi = Wireless Mobile Phone
Who needs data or cell service if you can get wifi anywhere, right?
Google and Facebook are quick to market this as a ploy to get 3rd world countries online. But really, if the technology is already there for 3G caliber and beyond - why not offer wifi across developed nations as well?
It seems like a no brainer to cut out an oligopoly of wireless carriers that continue to rely on an aging and inefficient infrastructure. Especially given Facebook already has over 1B users and is growing to market a new phone/internet service too.
More Evidence
Actions speak louder than words. Although Facebook has been very quiet about any details on plans like this - the clues are already beginning to pile up.
The first and most obvious is that Google bought Titan Aerospace just months after Facebook bought Ascenta and was looking at the company. This in many ways confirms the disruptive potential of technology. Not to mention Google's A+ track record with these new tech buyouts.
The second clue was WhatsApp's launch of voice calling. And this clue has another facet as well - WhatsApp just launched its own SIM card; yet another confirmation Facebook is looking to compete with mobile carriers.
The third piece of evidence I find intriguing is that Zuckerberg met with 20 wireless carrier executives following the WhatsApp acquisition. My guess is they were concerned.
Conclusion
Much like the Instagram acquisition, Zuckerberg received a lot of heat for the billion dollar price tag on WhatsApp. But just as was the case with Instagram, Zuck is thinking longer term than Wall Street here.
Leveraging Facebook's user base with WhatsApp messaging and calling features is a powerful combo. Their combined capabilities are even more disruptive if Facebook can get everyone access to a proprietary wifi network.
With the purchase of Ascenta, it looks like that's where Facebook is headed - unless Google can get there first. Either way, traditional wireless carriers will lose big time.
Disclosure: I have no positions in any stocks mentioned, and no plans to initiate any positions within the next 72 hours. I wrote this article myself, and it expresses my own opinions. I am not receiving compensation for it (other than from Seeking Alpha). I have no business relationship with any company whose stock is mentioned in this article.