We all know high beta technology and biotech names, many of which are represented by PowerShares QQQ Trust (NASDAQ:QQQ), are down big this month - many have fallen 10% or more off their highs. The funny part is some bears are proclaiming the "sell in May & go away" effect is upon us a month early. However, I'd like to point out the QQQ as a whole is down just marginally for 2014 YTD: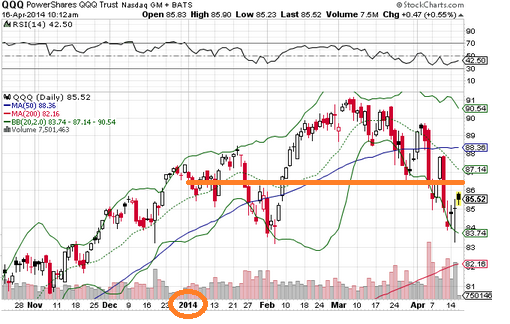 Even more reassuring, the QQQ is still trading above major support levels, specifically the 50-Day MA, which was 80.58 at time of writing. Many stocks are enjoying big intraday moves, and many active traders are flipping these hotcakes like they work at IHop.
So why all the noise and volatility? Aside from the phenomenal run in the markets at the start of the year, we have earnings season. Then we have Russia's Putin scaring some markets (NYSEARCA:RSX). Recently, a friend and I were discussing the possibility that Putin's invasion could be justified, given the extreme violence Ukraine has enacted against its own citizens, specifically by the sniping and killing of protestors. Could Putin really be much worse? I can understand Putin's actions, even though they could be viewed as hostile against a weak Ukraine. Oh I said it... the Ukraine is weak and is indeed a "sitting duck."
But I ask you, does Ukraine matter? Seinfeld's Newman said it well during that game of Risk, "I can't take it, there's all this

noise!" In this case I agree. I think Putin is just noise to most markets. Really, what does Putin have to do with the earnings of a company like Celgene (NASDAQ:CELG)? Let me know when you can squander a significant connection.
Then we have a new Fed chair Janet Yellen, who is not only moving the market as the Fed's interest rate policies are seemingly written as we go, but she is also intervening periodically in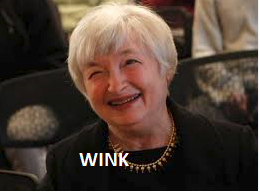 other ways. Just two days ago for example, Yellen announced that U.S. mega banks might need to hold additional capital than currently enforced- talk about headline risk for Financials (NYSEARCA:XLF).
So there you have it, big time headline risk from multiple sources that aren't going away any time soon. So what should we do as investors? Some pros say we are still very much in a bull market despite the need for a short-term pullback. I contend some of this "pullback" may have already happened, and buying in stages on the way down could be a good way to assist in timing the market. Overall, I think now might be a reasonable moment to ignore the "noise," and invest with a longer-term perspective. In this case, my "way too cool" 10-year old son might proclaim, "pop your collar." What does this mean you ask? Well I had to look it up in the Urban Dictionary for myself to find out it does mean to achieve victory in the face of adversity... How appropriate.
That said, there are many stocks that have pulled back meaningfully and may be worth a look. However, a couple that caught my eye are Micron Technology (NASDAQ:MU) and Cerner Inc. (NASDAQ:CERN).
Micron is down nearly 13% from the highs, and there are multiple positives building for this memory maker, including expanding margins and numerous new devices due for release later this year that will most likely require their memory.
Also, Cerner is down 15% from the highs, and this niche tech stock is in a strong position to benefit from big changes in US healthcare, as discussed here. Moreover, Raymond James resumed Cerner with "Outperform" on April 15th, and was given a 2014 14.5% sales growth rate projection by Jeffrey Loo, CFA for S&P Capital just recently as well.
Speaking of the slang popping collars, let's take this ridiculous terminology a step further, and discuss option collars. Collars are often used by oil and gas companies to hedge commodity price risk. We can do the same thing when buying stocks like Micron and Cerner, and actually I'm a big advocate of this technique, as it's the next best thing to a put-call arbitrage everyday investors can use. As per Investopedia, a collar prevents both massive gains and massive losses by buying a protective put, which is funded by selling a call. But what if I told you can skew the risk/reward profile in your favor with collars, with little or no cost at all?
For example, take a look at MU, which is trading at $22.37. We could take a 100 share position, and simultaneously sell the Jan 2015 27 strike call for around $1.50 in premium, then buy the Jan 2015 20 strike put for around $1.95. The net cost would be $45 for capping our max potential gains at $27/share and capping max potential loss at $20 share. When accounting for the small $45 in premium costs, your max profit is ~18.6%, while max loss is ~12.6%, a situation that garnishes a 6% advantage before broker fees/taxes. It's clear that calls for MU cost more than puts at this current time, and harnessing this disparity can definitely skew the risk/reward into your favor, so I ask you, why not?
I enjoy taking advantage of situations like this from time to time. The example above resulted in a small yet usable 6% advantage, however at certain moments we could experience an even better arbitrage, as market conditions and volatility play into premium prices. To catch a good moment, I monitor option chains multiple times per week in search of a "good deal."
The best part of collars though, is these contracts are guaranteed, and in my opinion hold a distinct advantage over trailing stop orders, a type of order widely used by the everyday investor. I'd like to remind readers these orders are not guaranteed to execute, in case you blew past the fine print your broker offers. Don't believe me? Read TD Ameritrade's (TDA) disclaimer straight from their website:

In summary, ranging from Putin to Yellen, there's lots of headline risk in the market. Most important to remember is some of this noise has little effect on certain companies, like Cerner for example. These relatively immune companies could be picked up here, especially if you have the knowledge to use hedging strategies, specifically like the longer dated collars that offer skewed risk reward, like the LEAP MU collar trade I quickly summarized. Best of luck out there, and don't be afraid... "pop your collars."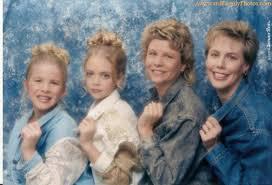 Disclosure: I am long CELG, MU, CERN, RSX. I wrote this article myself, and it expresses my own opinions. I am not receiving compensation for it (other than from Seeking Alpha). I have no business relationship with any company whose stock is mentioned in this article.
Additional disclosure: I may enter and/or close positions in any of the stocks mentioned in the article, or contained in the QQQ, at any time. I am currently long MU using a similar collar position as mentioned, which I posted in full disclosure on SA stocktalks here.