The Consumer Price Index for the month of June was released by the Bureau of Labor Statistics on Friday. The news for the economy was mixed depending on how you slice the numbers, but the headline news was not good. By way of background, most analysis done on inflation tends to focus on one of four different measurements that represent the combinations of: (1) monthly changes leveraging "seasonally adjusted" numbers versus annual changes focused on "non-seasonally adjusted" numbers, and (2) a price index that includes "all items" versus one that leaves out the volatile food and energy items in pursuit of measuring a more stable "core" inflation.
The non-seasonally adjusted Core Inflation increased a mere 0.90% in June 10 compared to June 09. That was the lowest reading registered in 49 years.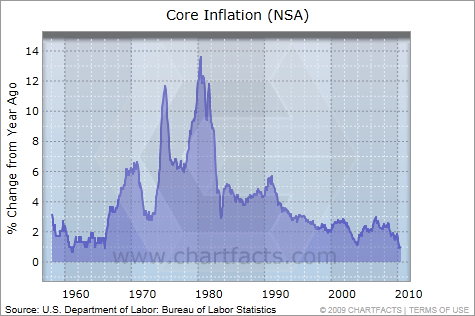 Reinforcing concerns about deflation, seasonally adjusted Inflation on All Items remained negative for a third consecutive month. It came in at -0.14% for the month of June 10 versus May 10.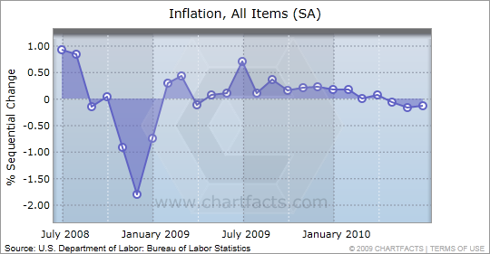 On the good news front, seasonally adjusted Core Inflation came in at a positive 0.16% in June 10 over May 10. On an annualized basis, this would put inflation right in the range of the Fed target levels.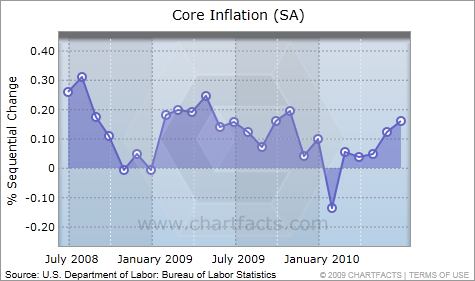 The readings for Inflation over the next few months will be one critical factor in the Fed's decisions on how to intervene in the economy.
Disclosure: No positions