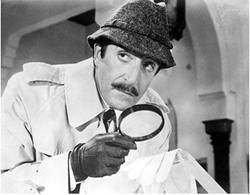 Lately some investors have looked under the hood and were surprised to discover the NASDAQ 100 Index (NDX), to which the QQQQs (PowerShares QQQ Trust ETF) are linked, was nearly 20% weighted with Apple (NASDAQ:AAPL) before the recent share price drop.
The top 10 holdings from the PowerShares website as of July 14, 2010 were as follows:
Apple (AAPL) 18.84%
Microsoft (NASDAQ:MSFT) 4.50%
Google (NASDAQ:GOOG) 4.31%
Qualcomm (NASDAQ:QCOM) 4.28%
Oracle (NYSE:ORCL) 2.95%
Cisco (NASDAQ:CSCO) 2.84%
Teva Pharmaceuticals (NYSE:TEVA) 2.40%
Amazon (NASDAQ:AMZN) 2.14%
This has come as quite a shock to investors, who perhaps incorrectly, took it for granted that more normal weightings among various tech ETFs would be similar. Such is not the case.
And, just what are "normal" weightings anyway?
Before answering that question, let's remember the QQQQs aren't promoted or categorized exclusively as a "tech" index related ETF. Indeed among the constituents are scattered some non-tech names: BBBY, COST, CHRW, FSLR, FWLT, MAT, PDCO, ROST, SHLD, URBN, WYNN and a few others. These non-tech names comprise perhaps 15% of industry constituents but perhaps a much lower percentage of weightings. The public is unable to discern total current weightings since the exchange charges a hefty fee for it.
From the IndexArb.com site is this note:
Since our launch, IndexArb has had an agreement with NASDAQ which allowed us to display the weights of the constituent stocks in the NASDAQ 100 index. Effective September 1, 2005, NASDAQ has terminated this agreement and, consequently, on that date we must remove this information from our website. If you need this information, NASDAQ offers individual subscriptions starting at $10,000 per year.
Be that as it may, let's look at other "tech" index-based ETFs and view Apple weightings:

XLK (SPDR Technology Sector ETF) is linked to a weighted average market cap index. The current Apple weight: 9.29%

IGM (S&P GSTI Technology ETF) is linked to a modified market cap index. The current Apple weight: 8.97%

IYW (iShares DJ US Technology ETF) is linked to a cap weighted index. The current Apple weight: 11.85%

PTF (PowerShares Dynamic Technology ETF) is linked to a dynamic quasi-active index. The current Apple weight: 3.32%

What does the NASDAQ have to say about all this?
First, and most important, they'll tell you the methodology they use is "proprietary" and revelations all stop there.
The NASDAQ-100 Index is a modified market cap weighted index.
From their website is this description:
Launched in January 1985, the NASDAQ-100 Index represents the largest non-financial domestic and international securities listed on The NASDAQ Stock Market based on market capitalization. The NASDAQ-100 Index is calculated under a modified capitalization-weighted methodology. The methodology is expected to retain in general the economic attributes of capitalization-weighting while providing enhanced diversification. To accomplish this, NASDAQ will review the composition of the NASDAQ-100 Index on a quarterly basis and adjust the weightings of Index components using a proprietary algorithm, if certain pre-established weight distribution requirements are not met.

After having some discussions with responsible parties at the NASDAQ, the following summary was offered in an email to me:
"We reviewed proprietary data for the past ten years (2000-2009) after the 1998 adjustment of The NASDAQ-100 Index to lower the weighting of Microsoft and other big companies. We looked at the top ten holdings in the NASDAQ-100 Index and compared them to an unadjusted version. The following are several observations:

-Apple has had the highest weighting in the NASDAQ-100 Index (adjusted market cap) over the past several years.

-Microsoft consistently had lower weightings in the adjusted market cap weighted index compared to the unadjusted version.

-Qualcomm consistently had higher weightings in the adjusted market cap weighted index compared to the unadjusted version.

Also, below are numbers from 1998, the year Nasdaq modified The NASDAQ-100 Index, to shrink Microsoft and other big companies.

From 12/31/98:

True mkt cap weight Adjusted mkt cap weight

Apple .4% .9%

Microsoft 22.5% 14.5%

As of 8/31/98, Microsoft was 25.37% of The NASDAQ-100 Index. In looking only at each successive month end thru November 1998, MSFT was less than 25% but in excess of 20%. By reviewing the data, it's clear that similar weightings developments have occurred in the past."

Okay? That sums it up for me…um, sort of. Frankly, they and others have their proprietary methodologies and that's fine. The exchange would like to make a few extra bucks to dispense the precise information to the public and that's their right to do. However, retail investors aren't going to shell-out $10K just to know "all" the weightings within the index.
Why do they do this? Institutional users can afford it. Further they use the information to launch program trades or index-arbitrage and need to know the proper basket match-ups to get it right. If the exchange wants to make money in this regard, why not?
But, PowerShares and the exchange shouldn't have it both ways if they're going to market this index related ETF to the public without sufficient transparency.
Remember: if you're using the QQQQs, as goes Apple so go the QQQQ's. When it's good, it's very good and when it's bad you might be unwittingly disappointed.
If you prefer a tech sector that's more evenly balanced there are alternatives as I've outlined above.
The mystery is solved—Clouseau style.
Disclosure: Positions in GLD, UDN, ULE and EPI.