A review of the slope of the regression trend lines and the price position relative to moving averages shows all four of the S&P market-cap indexes to be currently in a weak and unlikely condition to produce gains in the very short-term.
Looking at the 1-year trend line slope and the position of the price relative to the 1-year moving average in combination (Test 1 in table below), we see 40% to 47% in upward movement. Looking at the slope and the price position relative to moving averages for 1 year, 6 months, 3 months, 1 month and 2 weeks (Test 2 in table below); we see 1.0% to 3.3% in upward movement.

These results are consistent with the below 50% Point and Figure Bullish Percent indicator we reported on in a prior article today.
Overall, 42 companies in the S&P 1500 passed Test 2. They are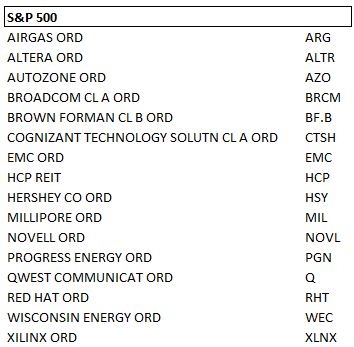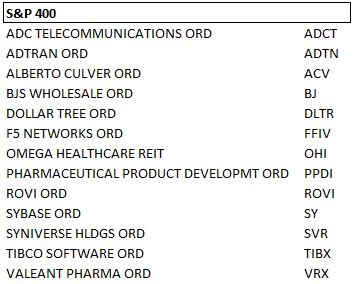 Here is how the four market-cap indexes have done since the March '09 low, YTD and since the April 26 high: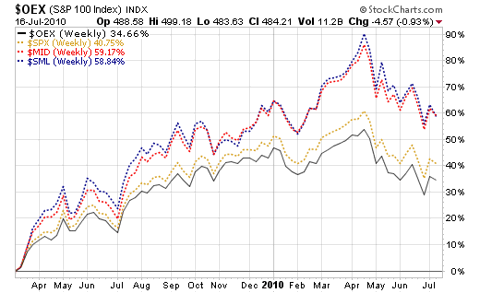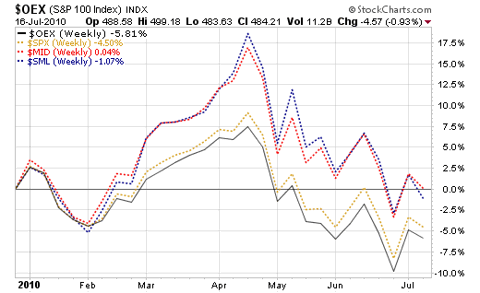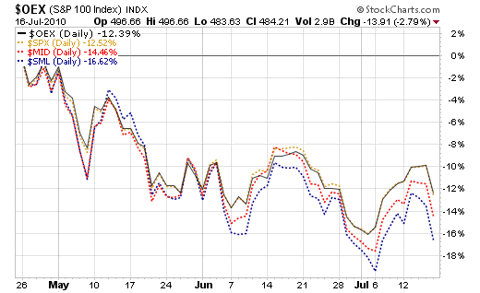 Securities Cited: ARG, ALTR, AZO, BRCM, BF.B, CTSH, EMC, HCP, HSY, MIL, NOVL, PGN, Q, RHT, WEC, XLNX, ADCT, ADTN, ACV-OLD, BJ-OLD, DLTR, FFIV, OHI, PPDI, ROVI, SY, SVR, TIBX, VRX, AMMD, ACAP, CKR, CYBS, ERES, FWRD, HMSY, VITV, LNY, SAFT, SLXP, SKT, UTEK.
Notice: Filter results are not recommendations. They are reports of the outcome of criterion tests only. Further research is required before taking any purchase or sale action with respect to any security cited in a filter result. Filtered data is provided to readers as a courtesy, and as a potential way to reduce the effort required to narrow the focus of research.
Holdings Disclosure: As of July 18, 2010, we own PGN in some managed accounts. We do not own any other securities mentioned in this article in any managed accounts.
Disclaimer: Opinions expressed in this material and our disclosed positions are as of July 18, 2010. Our opinions and positions may change as subsequent conditions vary. We are a fee-only investment advisor, and are compensated only by our clients. We do not sell securities, and do not receive any form of revenue or incentive from any source other than directly from clients. We are not affiliated with any securities dealer, any fund, any fund sponsor or any company issuer of any security. All of our published material is for informational purposes only, and is not personal investment advice to any specific person for any particular purpose. We utilize information sources that we believe to be reliable, but do not warrant the accuracy of those sources or our analysis. Past performance is no guarantee of future performance, and there is no guarantee that any forecast will come to pass. Do not rely solely on this material when making an investment decision. Other factors may be important too. Investment involves risks of loss of capital. Consider seeking professional advice before implementing your portfolio ideas.