By Leena Rao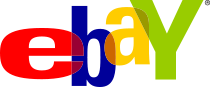 Ebay (NASDAQ:EBAY) beat the Street's expectations for Q2 earning, reporting profits of 40 cents a share (or $530.2 million) on revenues of $2.2 billion. Analysts expected 30 cents a share with revenue at $2.1 billion, Net income increased by 18 percent (excluding Skype) from the same quarter in 2009, and revenue rose by 6 percent from last year.
Similar to last quarter, PayPal's business seems to boost eBay's results. According to eBay, PayPal delivered record second quarter performance and has been adding a million new accounts each month during the quarter. PayPal reported net income at $817 million, with total net payments volume coming in at $21.4 billion. The company generated $726.4 million of operating cash flow and $519.2 million of free cash flow during the quarter.
For three consecutive quarters, PayPal's merchant services business has grown by over 40 percent year over year. Merchant services total payment volume equaled $13.1 billion for the quarter.The company also reported eBay's marketplace saw strength in Europe, expected performance in Asia, and slower than expected growth in the U.S.